In a journey to address the emerging technological innovation in gateways, RDK has evolved as one of the most powerful platforms for cable-based gateways, supporting advanced Wi-Fi protocols on the LAN side and gigabit speeds of DOCSIS 3.1. The RDK-B platform, which currently supports only Cable-based CPEs, is a proven platform for home gateways characterized by its manageability, extendibility, and operator-friendliness.
However, operators these days are no longer tied to a single type of access network. As per European Commission Report on Broadband Technology Coverage 2017, DSL has a coverage of 94% compared to 45% by cable. At the same time, there is an increase in VDSL services by 5.2%, covering 53% of homes. DSL is the most popular broadband platform adopted by tier 1 and 2 operators in the US as well. FTTP (Fibre to the Premises) is also gaining popularity and has already covered 27% of the households with an annual increase of more than 3% in the EU.
As RDK has become the preferred software stack for broadband gateways, it has matured into providing solutions across DSL, and PON as well.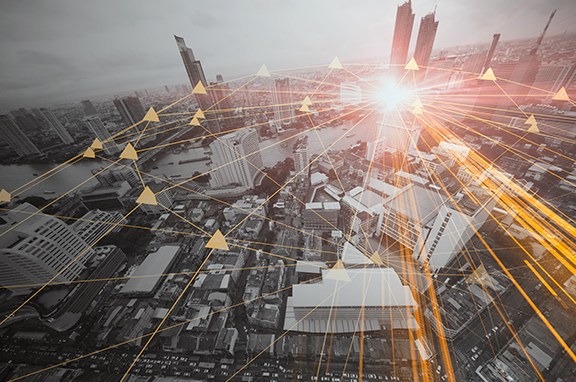 Key Changes required in RDK-B to support DSL/GPON and their Implications
In order to support DSL/GPON on an RDK platform, stack changes are to be on the WAN side. However, there are no changes required for the LAN side to support the end-devices.
From an architectural point of view, the primary considerations in RDK for DSL/ GPON are:
Derive actionable insights with data-driven automation and analytics

The new components will expose Technical Report-181 data model for management from network headend. This would enable RDK-B stack to remotely support DSL & GPON WAN side network along with standard TR-181 data model for management using the standard interface.
Modify the existing voice stacks for DSL based routers to invoke vendor voice stack APIs.

The standard voice stack in RDK-B supports through MIB (Management Information Base) to get/set values to voice stack. In case of DSL/GPON since there is no MIB interface to voice stack, voice stack APIs need to be invoked. The voice stack in router supports VOIP feature through RJ11 connector.
Register the WAN interface call back function in Gateway Provisioning

The WAN interface call back function needs to be registered in GWProv (Gateway Provisioning) to obtain an IP address after the WAN network established for DSL & GPON.
Removing all DOCSIS related dependency from RDK-B modules (Ccsp CM agent, Ccsp SNMP, Ccsp MTA, P&M, and Utopia).

CM (Cable Modem) agent, SNMP (Simple Network Management Agent), MTA (Multimedia Terminal Adapter) agent, P&M (Provisioning & Management) agent, and Utopia require WAN interface changes.
Remote management (TR069, web UI, Web PA) mechanism to invoke TR-181 data model of RDK-B component.

The remote management is used by an operator to control the router in their network and to run diagnostics in case of any issues faced by the customer. The remote management mechanism remains the same in DSL & GPON, except that there is no support for SNMP based remote management in DSL & GPON router right now.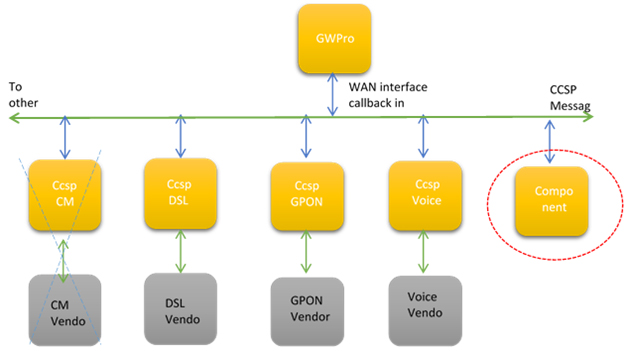 Proposed Architecture for DSL/GPON based gateway
Based on the above considerations, the key architectural elements of a DSL/GPON based RDK-B CPE can be represented as follows: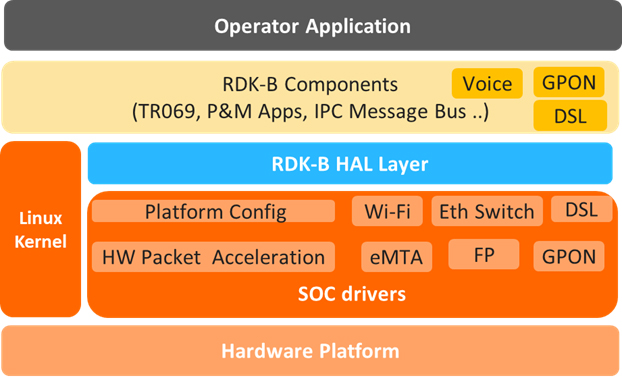 Tata Elxsi has been involved in defining the architecture and implementing RDK-B for DSL and GPON for major telecoms and has a comprehensive set of services including App Development, Localization, Porting & Validation, System Integration and Deployment support for customers in the RDK space.
To know more on our Services and Offerings in RDK, Contact us at info@tataelxsi.com