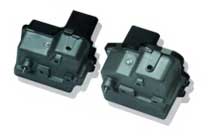 The automotive industry faces a lot of challenges such as tougher emission regulations, unprecedented fuel efficiency targets and creating sustainable feature differentiation for multi-variant products. There is an increasing demand for more efficient engine management and after-treatment systems, transmission controls and HEV/ EV solutions.
Tata Elxsi brings together extensive experience in various aspects and phases of Powertrain development, from program management to calibration and software development.
Hybrids
The demand for hybrid electric vehicles is on a rise, owing to the soaring fuel prices. This has forced automobile manufacturers to aggressively look for alternatives, and the use of hybrid electric vehicles will increase fuel efficiency as well as reduce emission.
Tata Elxsi partners with leading OEMs and suppliers in green initiative programs. Our hybrid vehicles enable customers to develop clean automotive solutions in the areas of requirement engineering, technical consulting, algorithm development, model-in-loop testing, software-in-loop testing, and production level ECU prototyping, hardware-in-loop on the component level, integration, and system level validation.
We provide solutions for hybrid electric vehicles including hybrid controllers, battery management systems, DC-DC convertors, battery plant modes, motor controllers, and Invertors. Tata Elxsi has successfully created methods and techniques to provide architectural solutions and incorporate safety integrity functions in compliance with ISO 26262.
Our Powertrain & hybrid offerings
CASE STUDIES
DC-DC Converter
Design & Development of a DC-DC Converter for an Automotive Supplier