Unified Communications and Collaborations have changed how enterprises manage their business communications. Convergence of VoIP, Data and Video traffic into a single device provides greater flexibility in managing a global and mobile workforce.
Cloud Computing has taken this convergence one-step further. Enterprise management and collaboration tools like Salesforce, Microsoft Lync, Social Media like Facebook, Twitter, and Linkedin are getting integrated. Interoperability and adherence to open standards (like WebRTC), cross platform (Android, iOS, Windows) intuitive application are bringing in newer ways of innovation and monetization.
Tata Elxsi is a leading provider of engineering services in this segment. With the experience of developing world's first ever HD Video Conferencing end point, it has worked on a plethora of products and solutions in this space, starting from the latest low footprint Telepresence to SIP based business phones to Cloud based (software only) solutions for Audio-Video Collaboration.
With its vast knowledge and strong workforce, Tata Elxsi is enabling OEMs to spread UC&C into vertical industries.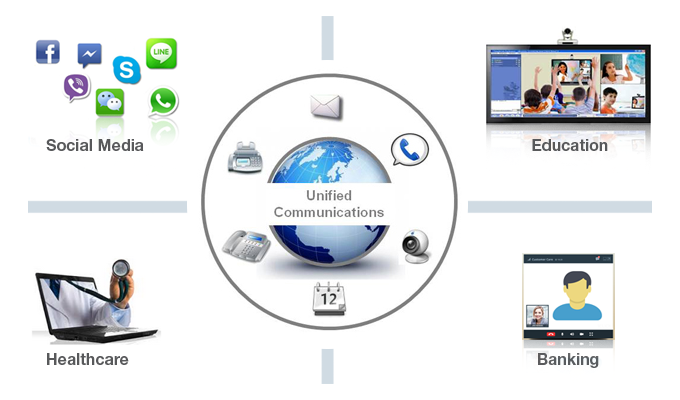 The services provided included:
Development: Turnkey development, feature enhancements, porting, migration, performance optimization and maintenance of legacy solutions
Testing: Development testing (Unit & Integration testing), system testing, solution testing, interoperability testing, pre-certification testing, field trials, cloud based testing, automation
Current Engineering: Rapid response projects, patch release, service pack release
Tata Elxsi's capability in this segment spans across networking (signalling and media) protocols, media pre and post processing, trans coding-rating-sizing, cloud enablement, development of management entity and QA (Unit, Functional, Integration test lab set up, regression and automation).
Products enabled include: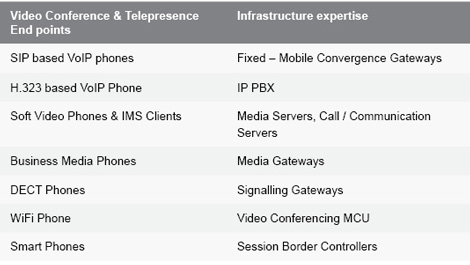 Our solutions/ accelerators include
WebRTC Collaboration: Collaboration Client (Audio-Video-IM-Content & Desktop sharing) and Gateway (Contact us to know more or to request a demo)
Test Framework: Automation Solutions and framework
Protocols: SIP, RTP, RTCP etc.
Audio-Video Codec and Algorithms (includes latest HEVC Decoder)
CASE STUDY and Whitepaper