A non-intrusive agentless automation platform that integrates testing of apps, players, streams, and networks on real devices.

Automation beyond scripting
Single-control interface and automation at scale
Quicker CICD workflow integration
Dashboards with deeper QoE insights
Ready-to-use customizable workflows

Improved performance engineering
Frame-accurate performance measurement
Real-world network simulations
Real-time access to network traffic
Cost-effective benchmarking of QoE metrics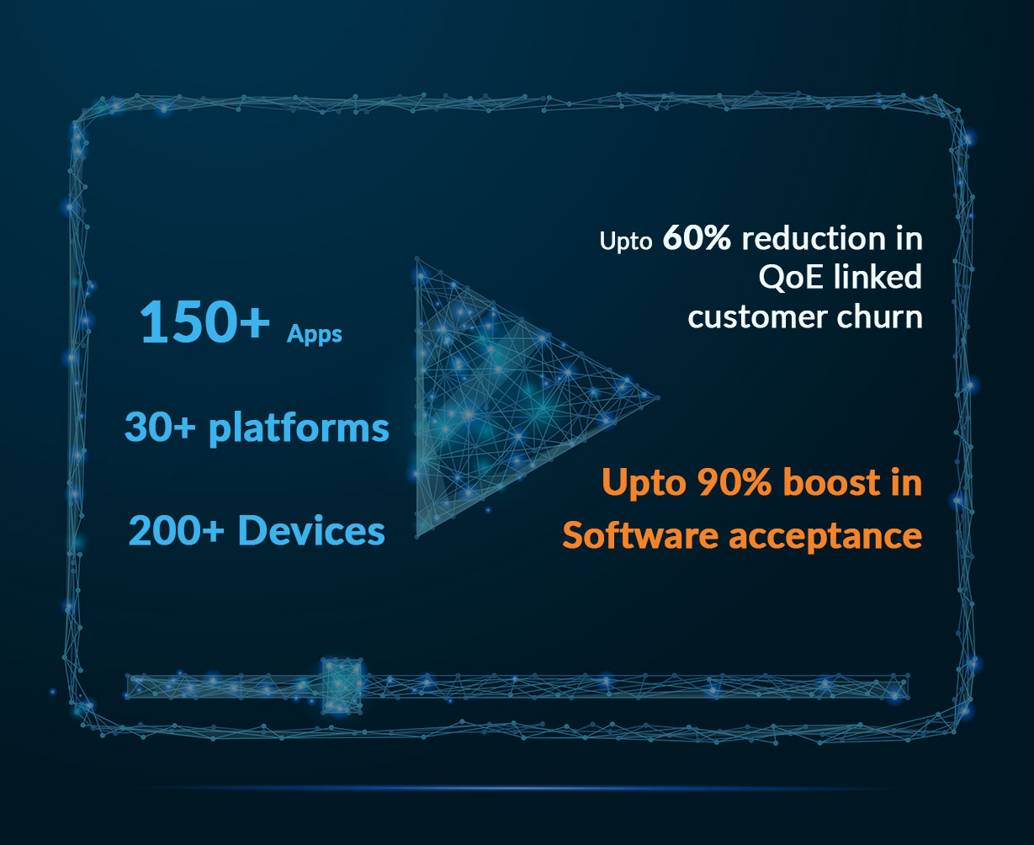 Why QoEtient
Streaming Performance
Proactive identification of improvement areas in player, content, and streaming pipeline
Last-yard QoE testing and metrics validation
Quality Assurance
Automation of functional and non-functional QA test scenarios simultaneously across multiple devices
Augment manual QA testing through remote access, resource sharing, and parallel testing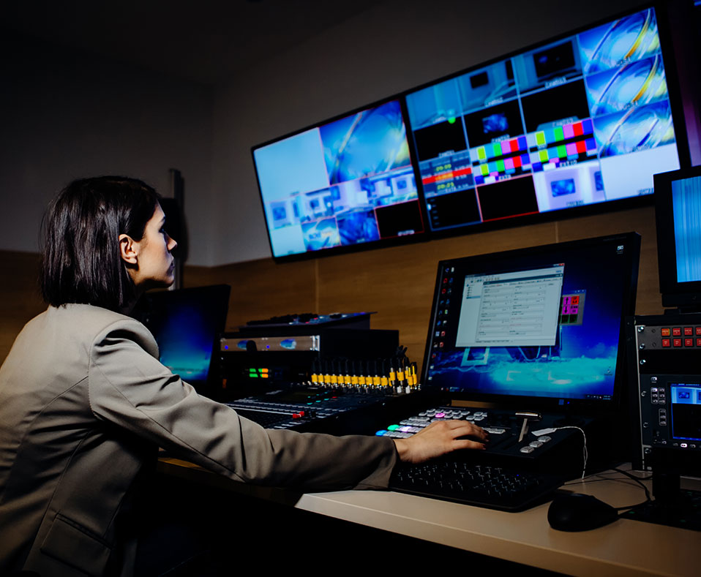 Operations Enhancement
Efficient asset delivery through real-time monitoring of KPIs and SLAs
Diagnostic data capture to triage and reproduce issues at a later stage
Technology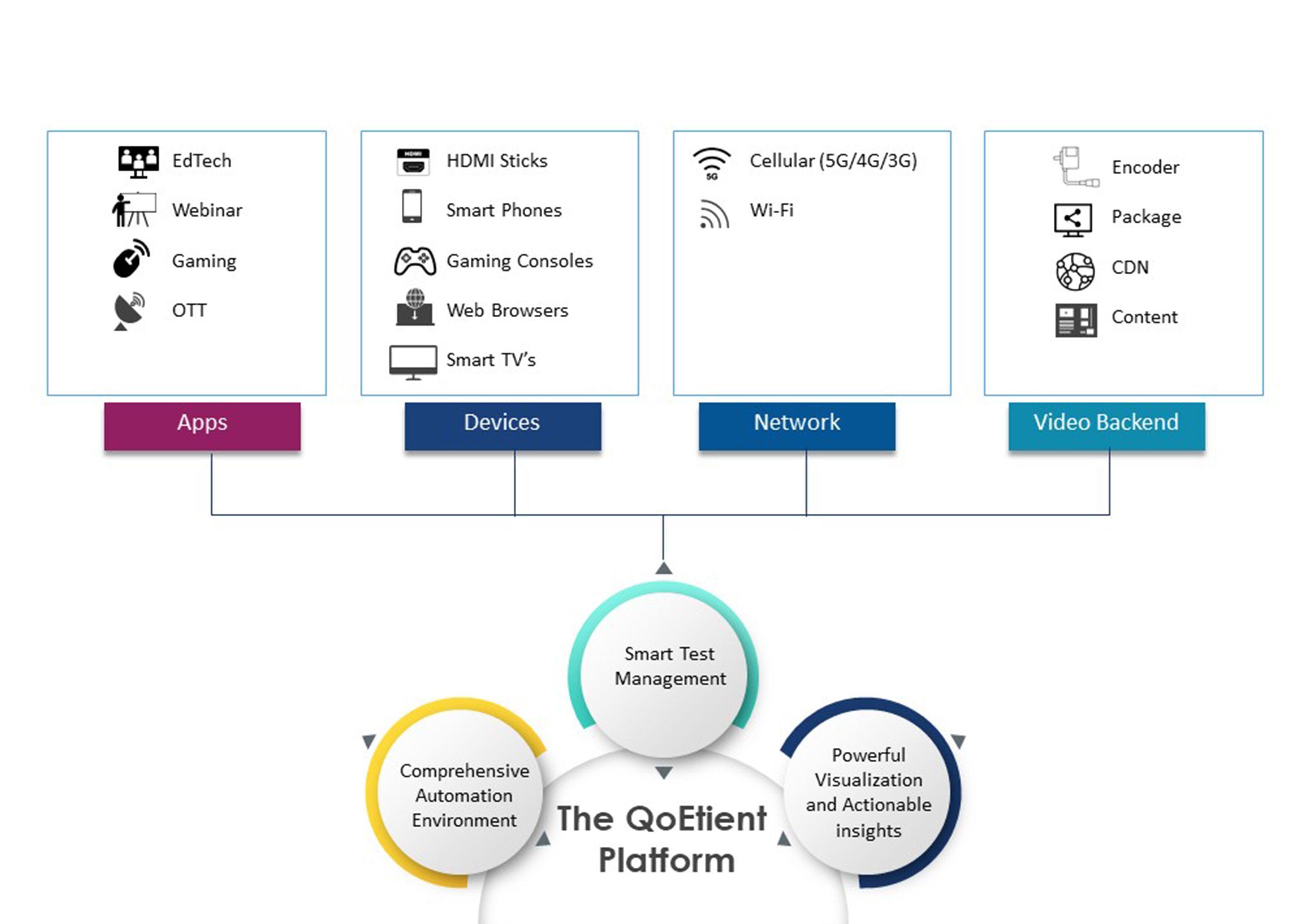 Technology
The QoEtient Platform
QoEtient is the world's first solution for stream performance optimization and player/playback testing. It is a cloud-based video DevOps platform that allows service providers to examine all components of an E2E pipeline, including apps/video players on end-user devices, for appropriate QoE delivery.
QoEtient enables validation of QoE KPIs on real devices at 60 fps.
Smartphones, tablets, SmartTVs, streaming devices (FireTV, AppleTV, Roku), gaming consoles (PlayStation, Xbox), and set-top boxes (STBs)
All OS/Firmware, App, and Player versions
Testing performance under real network conditions in a lab
QoEtient uses frame-accurate high-precision APIs (HPAPI) to measure QoE under varied last-yard settings (shifting connectivity conditions) to provide the most actionable device-specific statistics. Additionally, 30 KPIs across apps, networks, videos, and players that affect QoE are measured at a granular level. These KPIs aid in fine-tuning both the streaming and player/app by:
Using the right encoding parameters, including ABR laddering (to match content and average BW availability)
Player adaptation logic (for maximum ABR resilience)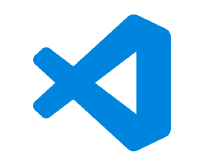 VS Code Plugin
The most widely used IDE for increasing automation productivity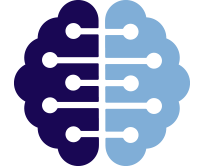 Artificial intelligence
AI-driven algorithms for video quality analysis reduce the number of false positives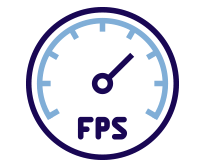 Accuracy
Frame accurate performance measurement at a rate of up to 60 FPS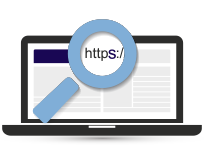 Network request/response analysis
Feedback loop to triage transient network issues and reduce defect resolution time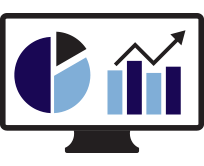 StreamCycle charts
Visibility into the lifecycle of the stream, enabling the most accurate and actionable analysis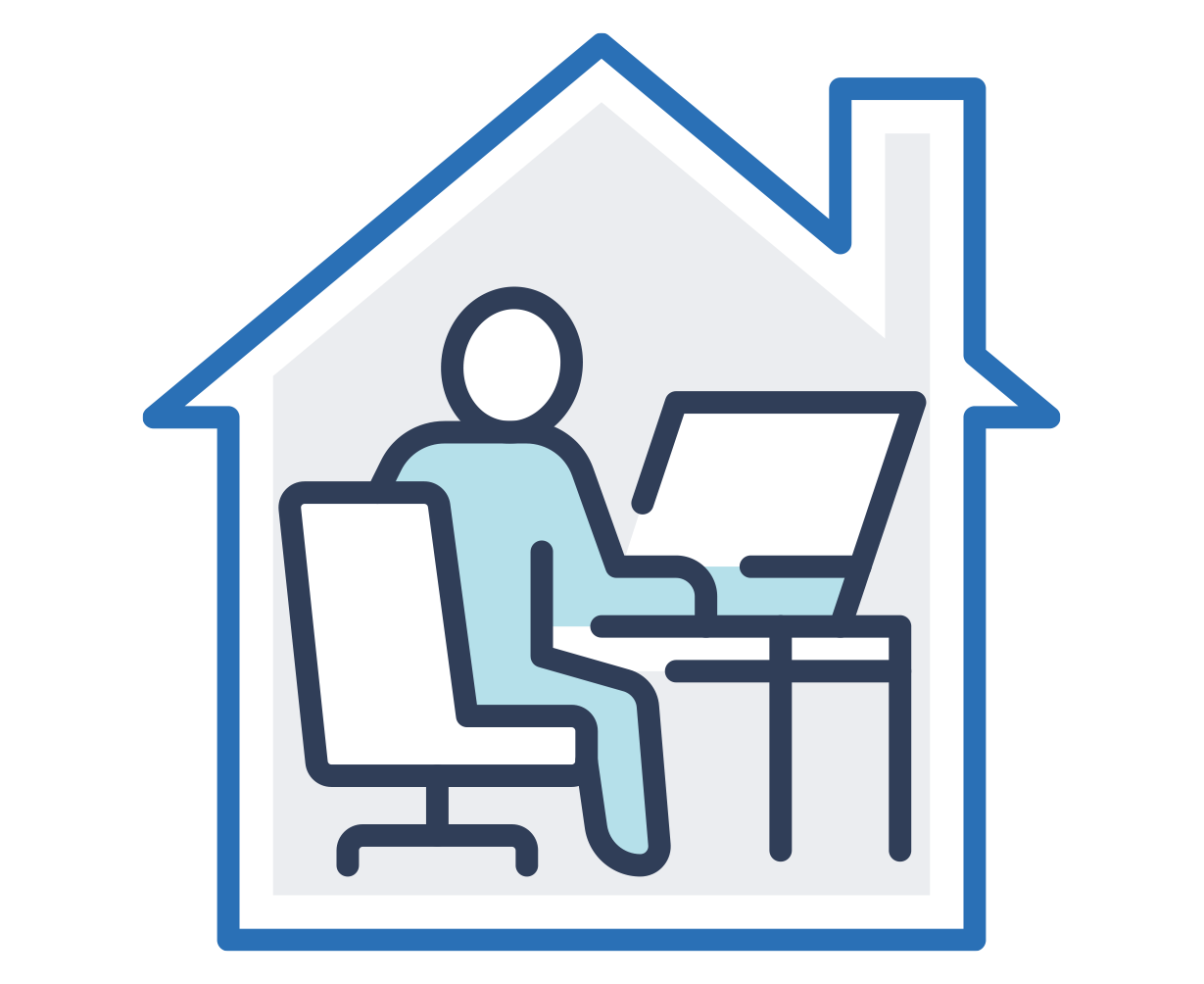 Remote testing
Enable remote working through 24/7 access to test devices in the lab
Network bandwidth controller
Simulate real-word network conditions in the lab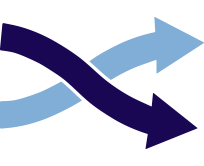 Redirect URL
Test dev streams on production apps without making any changes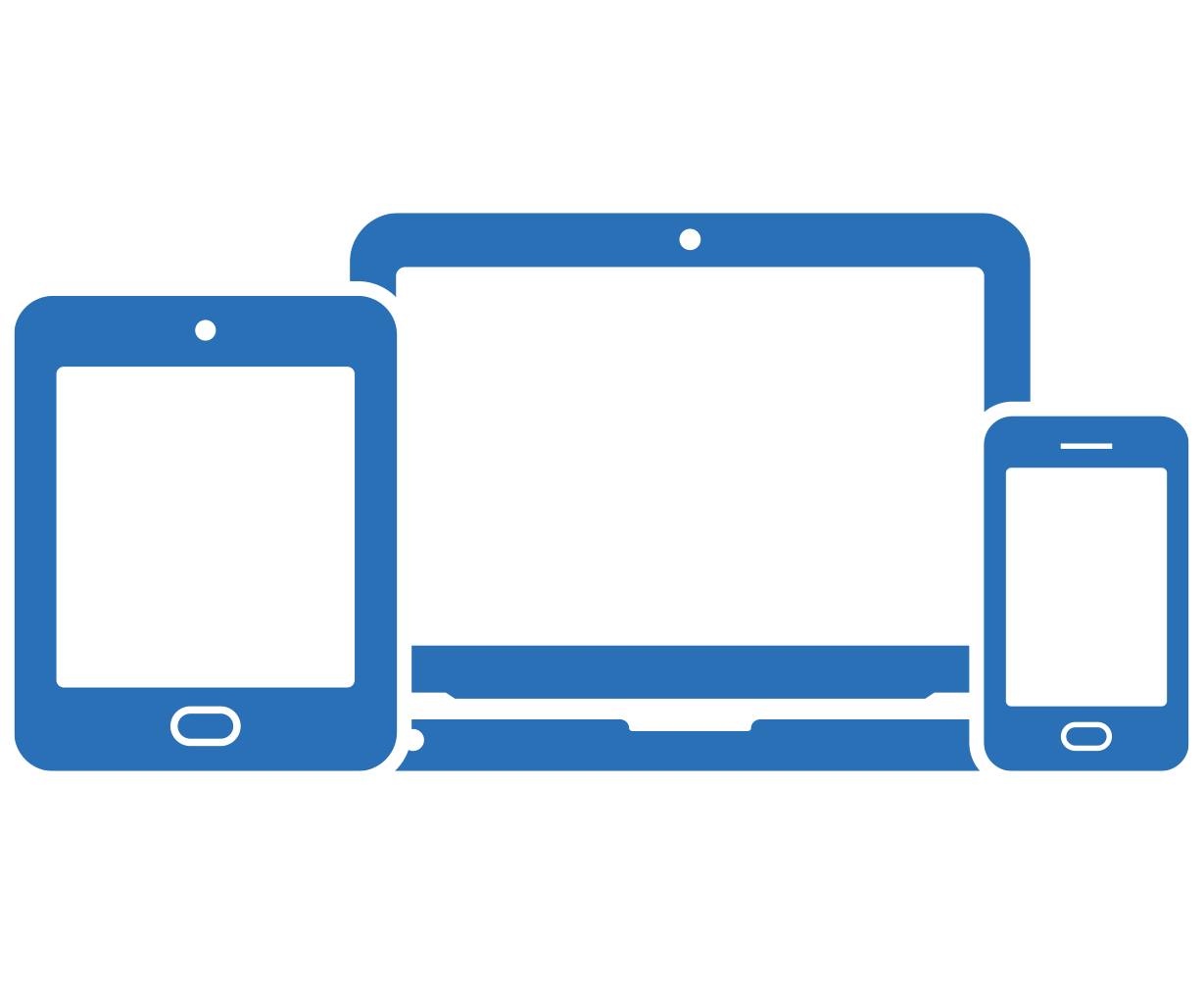 Multi-screen access
Automate testing of multiscreen functionalities like Chromecast
Customers