Attention
This website is best viewed in portrait mode.
industries

Design & Studio support
Design & Studio support
Styling and Design | HMI | Visualization​
Design & Studio support
Styling and Design | HMI | Visualization​
The future of mobility and its impact on automotive design

The future of mobility is driven by changing consumer behavior, electrification, connected cars and mobility fleet sharing. Going forward, we will see vehicle architectures evolving to support more sophisticated features and components. Given this, OEMs will need to increasingly explore new vehicle design methodologies to enable the next-gen functionalities that future vehicles promise. ​
The focus needs to be on simplifying the design process and shortening development cycles through rapid prototyping and simulation. In addition, selecting an effective cabin experience strategy is a must since today, customers expect a smooth, seamless digital experience that unifies connectivity, mobility, entertainment, navigation, and social media. ​
To deliver on the experience quotient, companies need to create innovative HMIs. For instance, implement voice assistants to respond to passenger queries, create seats resembling personal spaces, or integrate features that enhance the overall driving experience. ​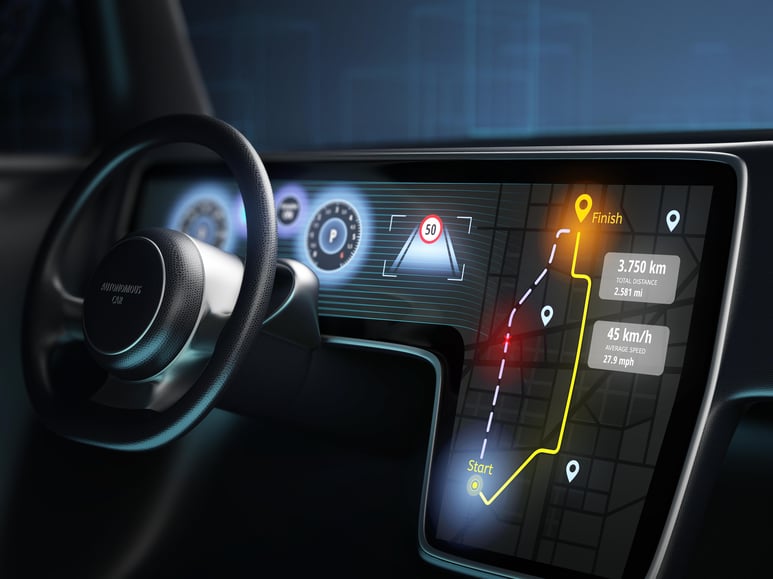 Harman International
"Tata Elxsi has helped us to create the new 3D illusion interactive model for our next-generation digital cockpit cluster platform HMI. We have completely revamped the look of the cluster platform HMI by introducing concept-based designs to the launch screen. The 3D illusion cluster platform HMI has been a booming success and created a lot of excitement in several customer demos, we value the collaborative efforts of Tata Elxsi in enhancing our customer experience!"
Boopathi Annamalai, Software Director – Digital Cockpit LQX HMI, Harman International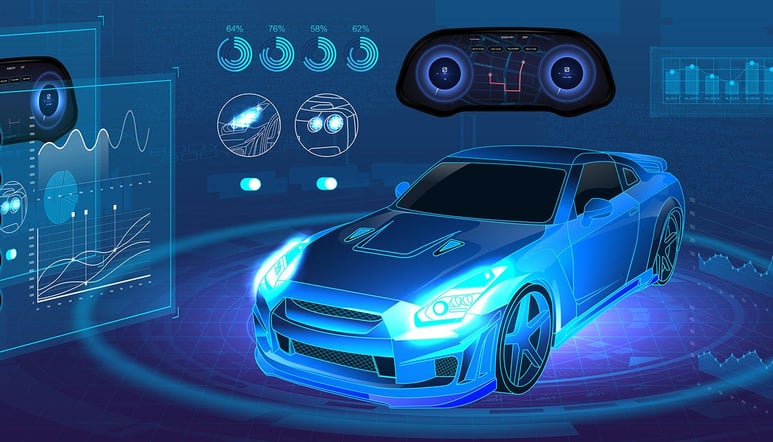 Evolving trends creating ripples in the automotive design space ​ ​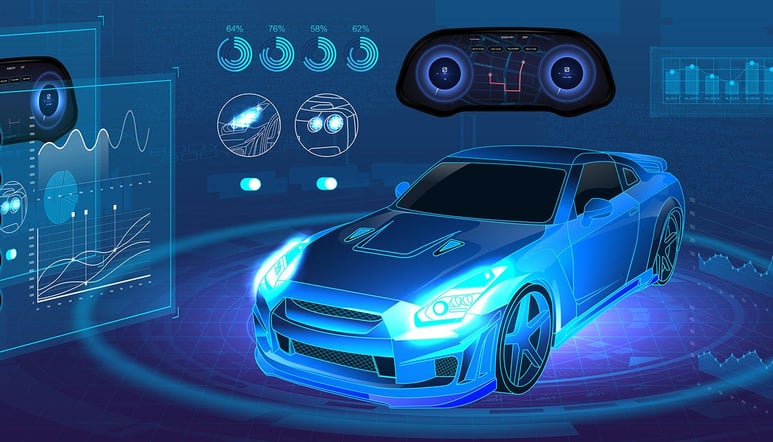 Customers today have become more used to controlling their environments with the help of smart devices at home. As a result, they are now expecting the same connectivity, convenience, and experience in their cars. To cater to these new requirements, automotive manufacturers need to develop a minimal viable product for testing in a pilot market environment, constantly collate customer feedback on application attributes, and identify unique requirements based on research and usability benchmarking of the vehicle interface. Only that way can they come up with marketable vehicle attributes. ​
As the shift towards customized experiences gains steam, the need to integrate new features in the interior space will become even more evident. Configurable seating, viewing screens, haptic controls, ergonomic storage areas, and connectivity ports will be a few of the several differentiators. Such internal feature amplitude will increase design complexity and exert greater pressure for cost optimization. In such circumstances identifying non-value-adding and non-visible vehicle components could be challenging for companies. ​
Additionally, pressure from investors and even high-end luxury customers towards the inclusion of eco-friendly products in vehicle design could present newer challenges for OEMs when it comes to material selection, design finish, and perceived quality. ​
Automotive Design Studio – Service Framework
Tata Elxsi, with its comprehensive expertise from visualization to prototyping, can allow OEMs to stay abreast with the current market and consumer sentiments as they evolve and add value to every key touchpoint of the automotive design life cycle.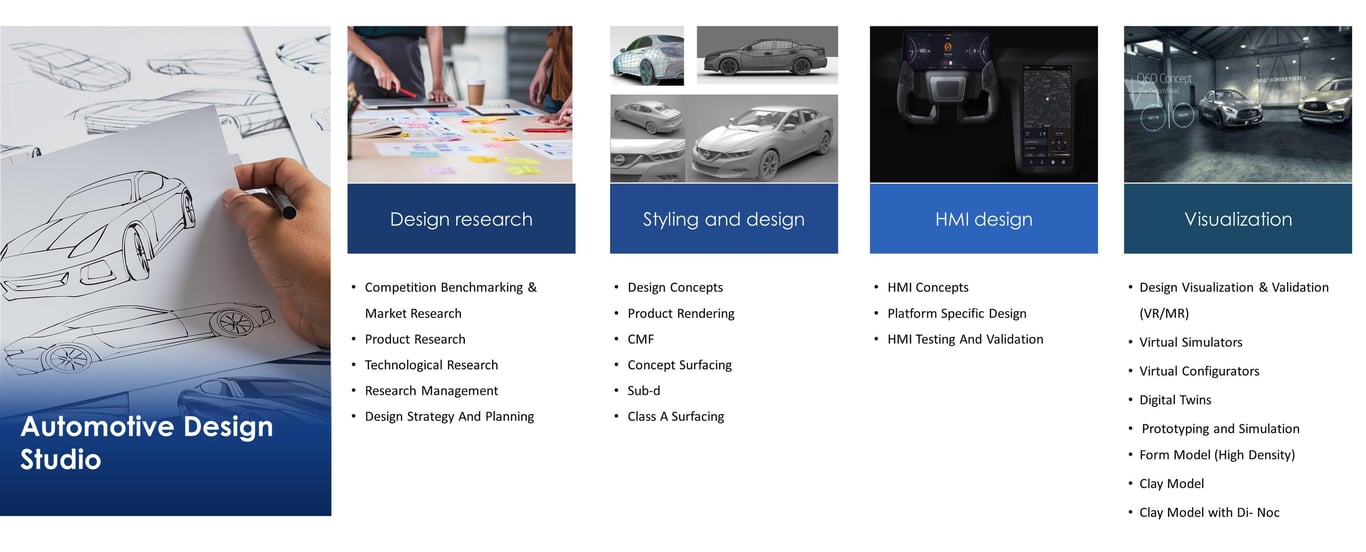 Differentiators
Expertise from visualization to prototyping

Ability to deliver turnkey projects

Capability in harnessing advanced visualization tools​​​

Comprehensive design, research, validation, simulation, and prototyping solutions with interdepartmental synergy

Award and recognitions across the technology, creativity, and engineering ecosystem​
Benefits
Reduced design lifecycle time by employing advanced methodologies

Capability to handle higher product varieties

Prioritization of product portfolio ​

Broader product portfolio without the need for investing in infrastructure

Minimize risk of failures with digital prototyping and simulations​
Subscribe
To subscribe to the latest updates & newsletter