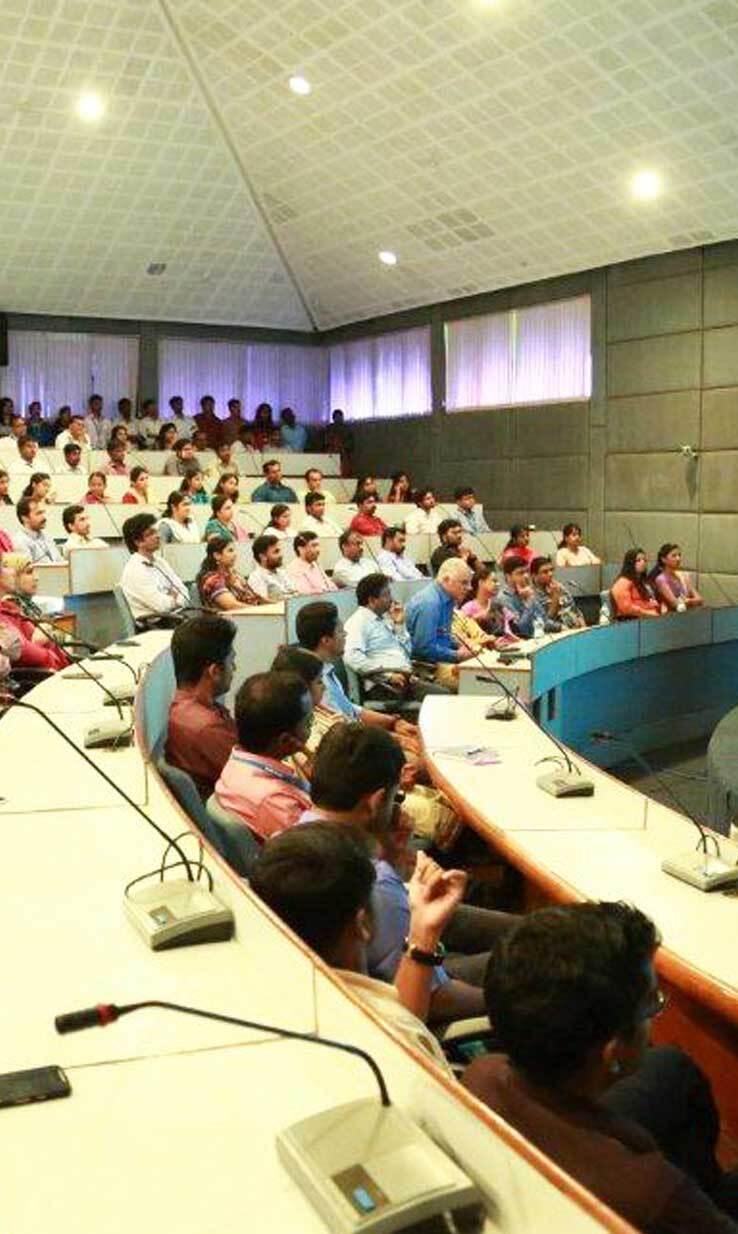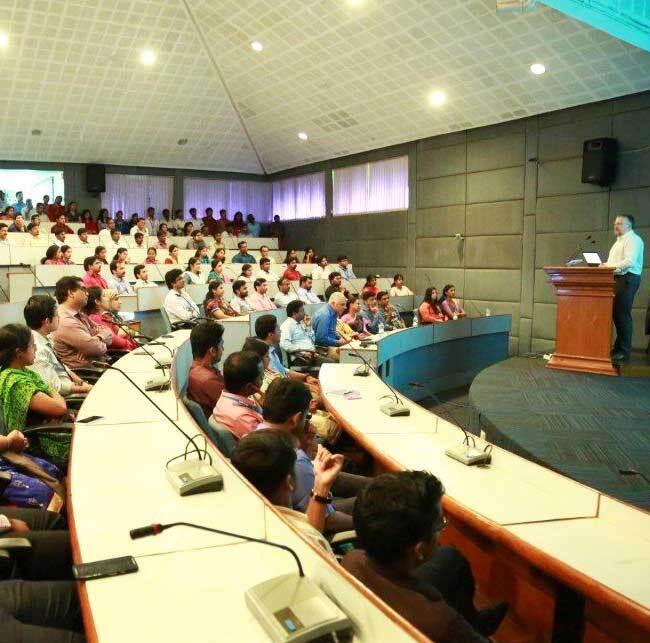 Our Culture
An organization's success and long-term sustainability lie in its people and culture.
Tata Elxsi prides itself on having built its culture on the three pillars of equal opportunity and diversity, meritocracy and collaboration, and continued learning.
We are committed to providing equal employment opportunities to a multi-generational and multi-cultural global workforce irrespective of race, color, religion, sex, origin, disability, or status. We work hard to integrate the Tata group's founding values in working with and serving the local communities we operate in, going beyond local regulations and laws. We pride ourselves on integrating a global workforce from across 20+ countries, and 35% of our employees are women - among the highest in our technology and engineering intensive industry.
We have built processes and performance management systems that support and reinforce the culture of meritocracy and recognizing and rewarding performance. This has helped us motivate and retain talent, reflected in the best retention rate in our industry.
We engage with global customers in developing, integrating, and deploying some of the latest technologies, solutions, products, and services across industries. This demands that we hire from among the best in the industry and enable continuous learning and development for our talent base. We have established knowledge management systems and a culture of collaboration and continuous learning that enables sharing knowledge and experience and absorbing new technologies, methods, and processes. This ensures we deliver successfully to customers every time and create a path for continued learning and growth for our people.
All these are built on the TATA group's founding values, which for over 150 years, has embodied its values of Leadership with Trust.
Current Job Openings : 75+
Our Core Values
At Tata Elxsi our core values form the foundation of business management and influence how we conduct our business.  
The six values that constitute the acronym ACTION, express our understanding of what we believe, how we aim to behave, and what we aspire to be as an organization, in today's business environment. These values are ingrained in our culture and every employee. 
Agility - Speed of actions and speed of decision making
Confidence - Think big and be open to taking risks
Transparency - Building trust through openness and sharing
Improve Collaboration - We win when we work together
Ownership – Commit, take responsibility, and do it well
Nurture continuous learning and growth – Create a learning environment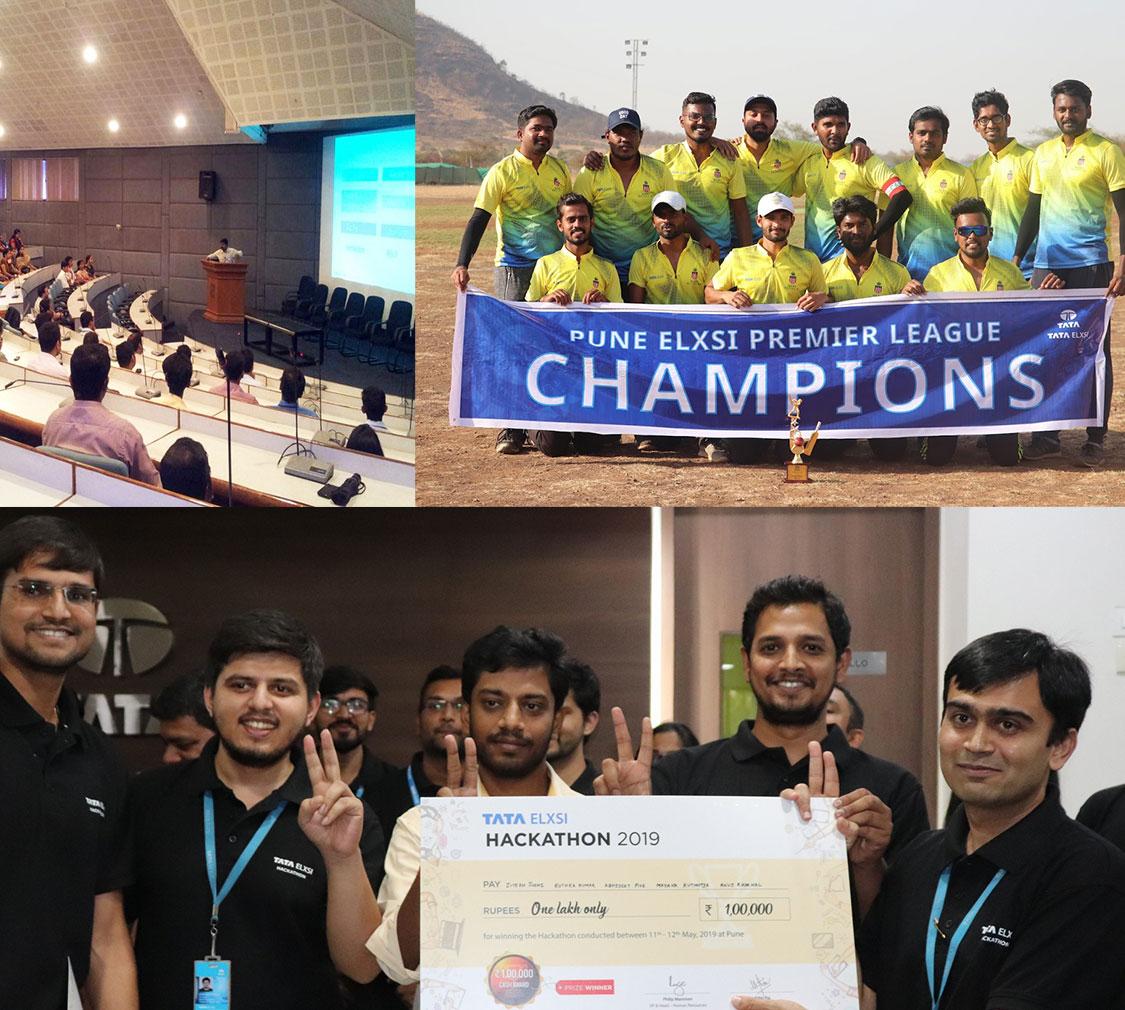 Campus Engagements
Recruiting young talent is very important in talent acquisition as they are finally the future of the company. At Tata Elxsi we believe that hiring freshers is one of the most advantageous decisions as it is always beneficial to get fresh, energetic, and committed individuals brimming with new ideas as they bring the much-needed ambition, hard work attitude to our organization.
The new generation will always be more skilled and efficient in understanding new technologies & software thereby increasing the efficiency and work quality which benefits the company in the end.
We are associated with listed educational institutions PAN India and our recruitment process helps in selecting the best talent and provides a platform for continuous learning, helping them to enhance their skill sets.
Rewards & Recognition
At Tata Elxsi we believe that Rewards & Recognition are a great way to incentivise our people, to bring out the best in them. Our policies, services, and employee engagement programs are tailored to identify and reward employees for their exceptional work and achievements.
Culture, Sports & Leisure
At Tata Elxsi we understand that sport, leisure and culture have many benefits. They promote participation, team building, social unity, attachment and well-being. These are very important in employee development. Our engagement programs have helped us to be recognised as "a great place to work" and we continuously revamp these programs keeping in mind our diverse, global and multi-generational workforce.
Career Development
At Tata Elxsi have a well-thought-out career development plan to provide our employees with opportunities and clear direction on how to increase their skills and advance their careers. Our career development path provides employees with ongoing mechanisms to enhance their skills and knowledge that help them their current jobs, get promotions or transfers to new or different positions. These career development initiatives do have a direct impact on the entire organization by improving morale, career satisfaction, motivation, productivity, and meeting departmental and organizational objectives.
Internship Programs
At Tata Elxsi our internship programs have been formulated to build an ongoing pipeline of future full-time employees. These programs offer opportunities for unique industry experiences along with continuous learning and development opportunities. The selected interns work on a multitude of projects along with technology leaders and bring with them new perspectives, fresh ideas, specialized strengths, and skill sets that benefit our organization.
Meet Our People
Our employees share their perspectives on what makes Tata Elxsi a great place to work. Innovate with leading-edge technologies on some of the coolest projects you can imagine.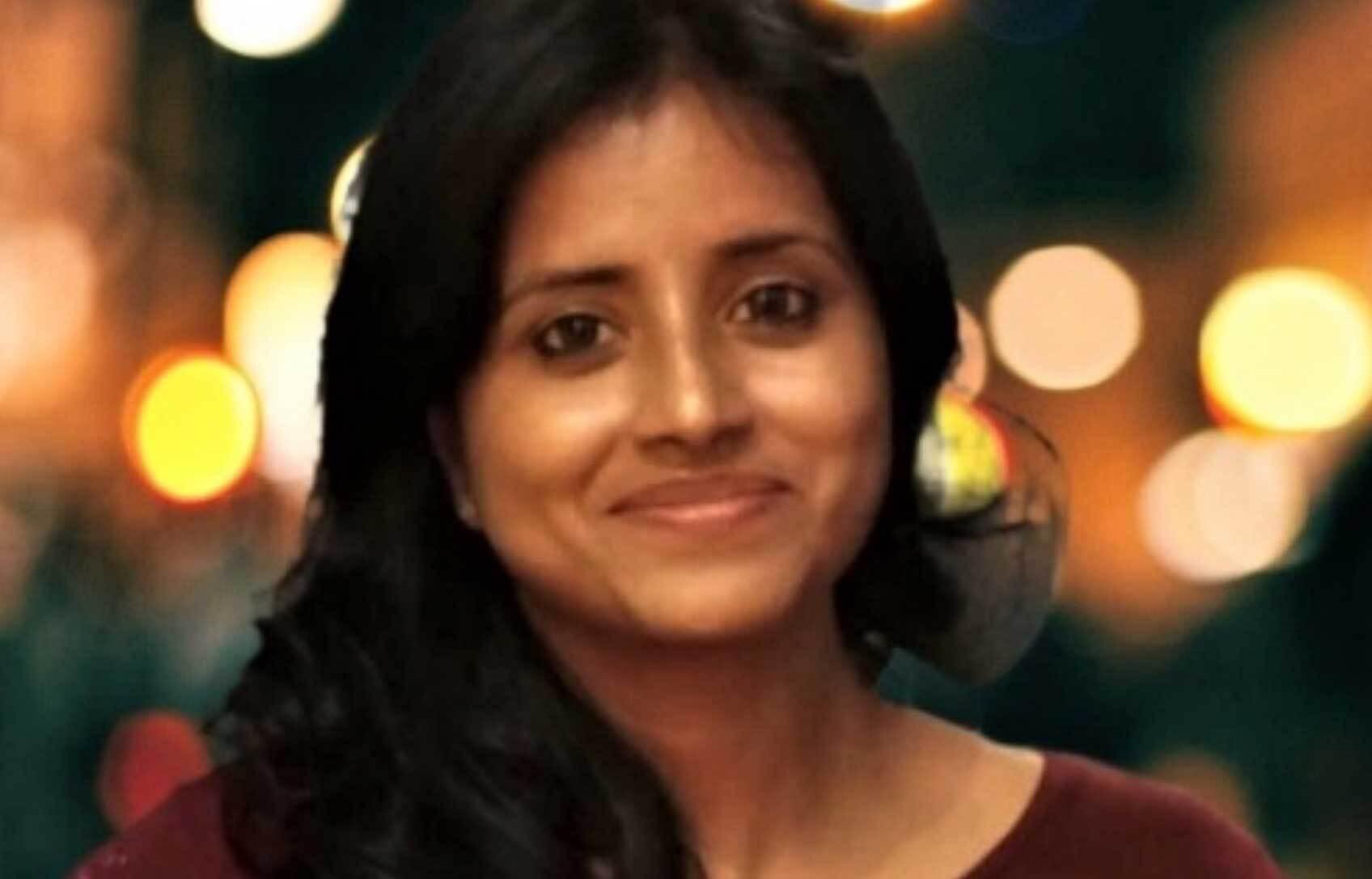 Nidhiya Jayaraman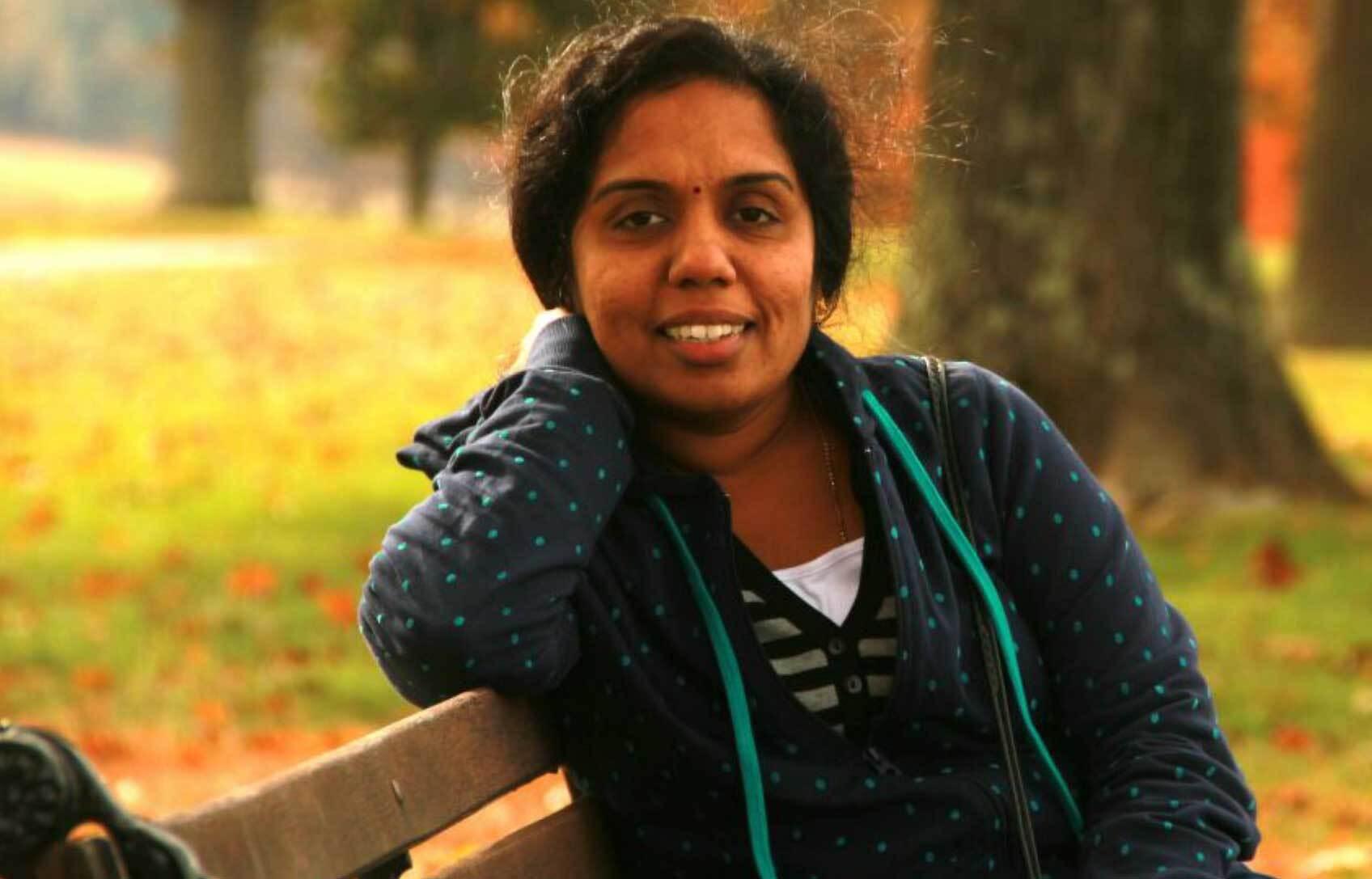 Priya S Kumar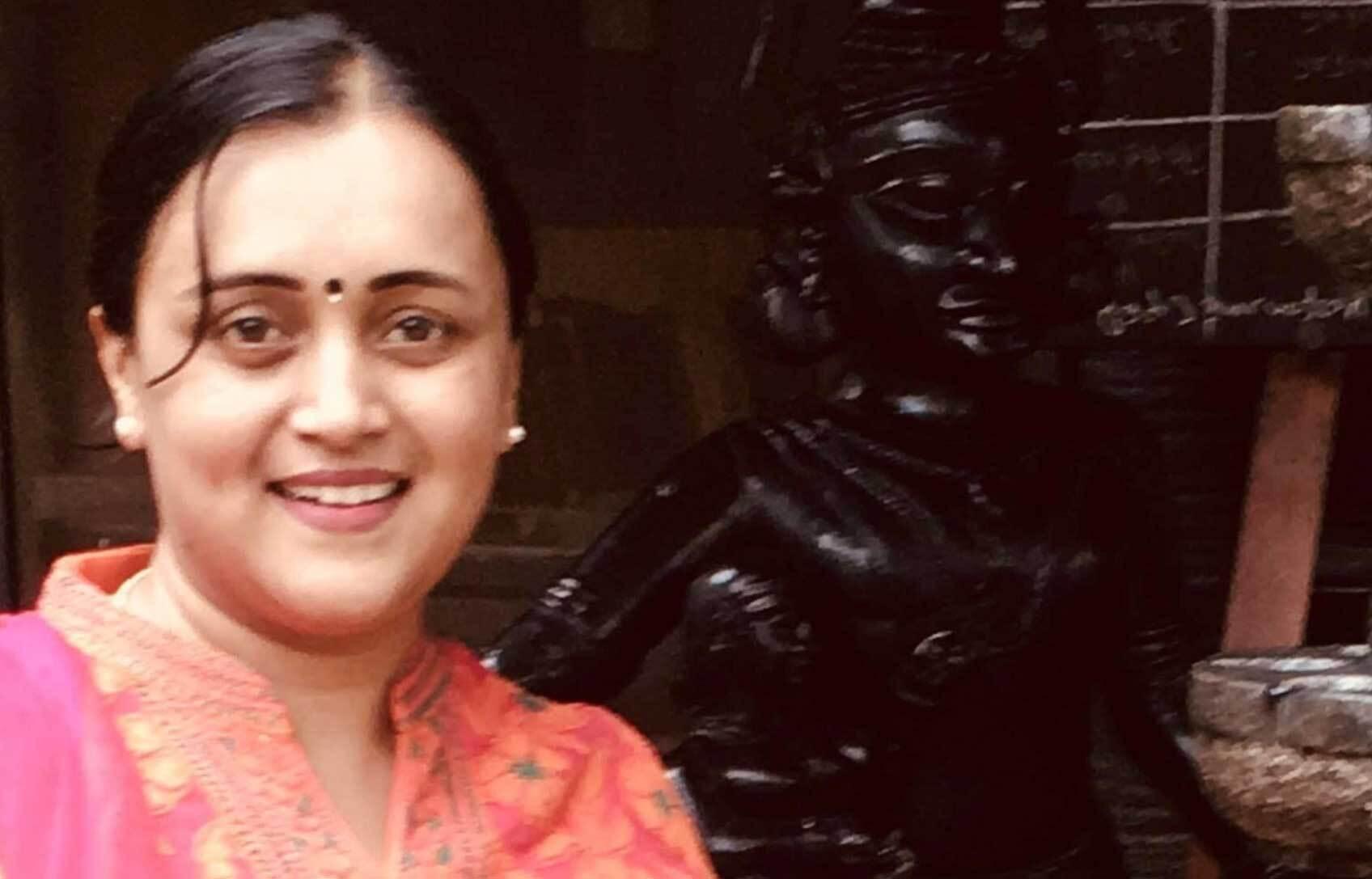 Sunitha Misra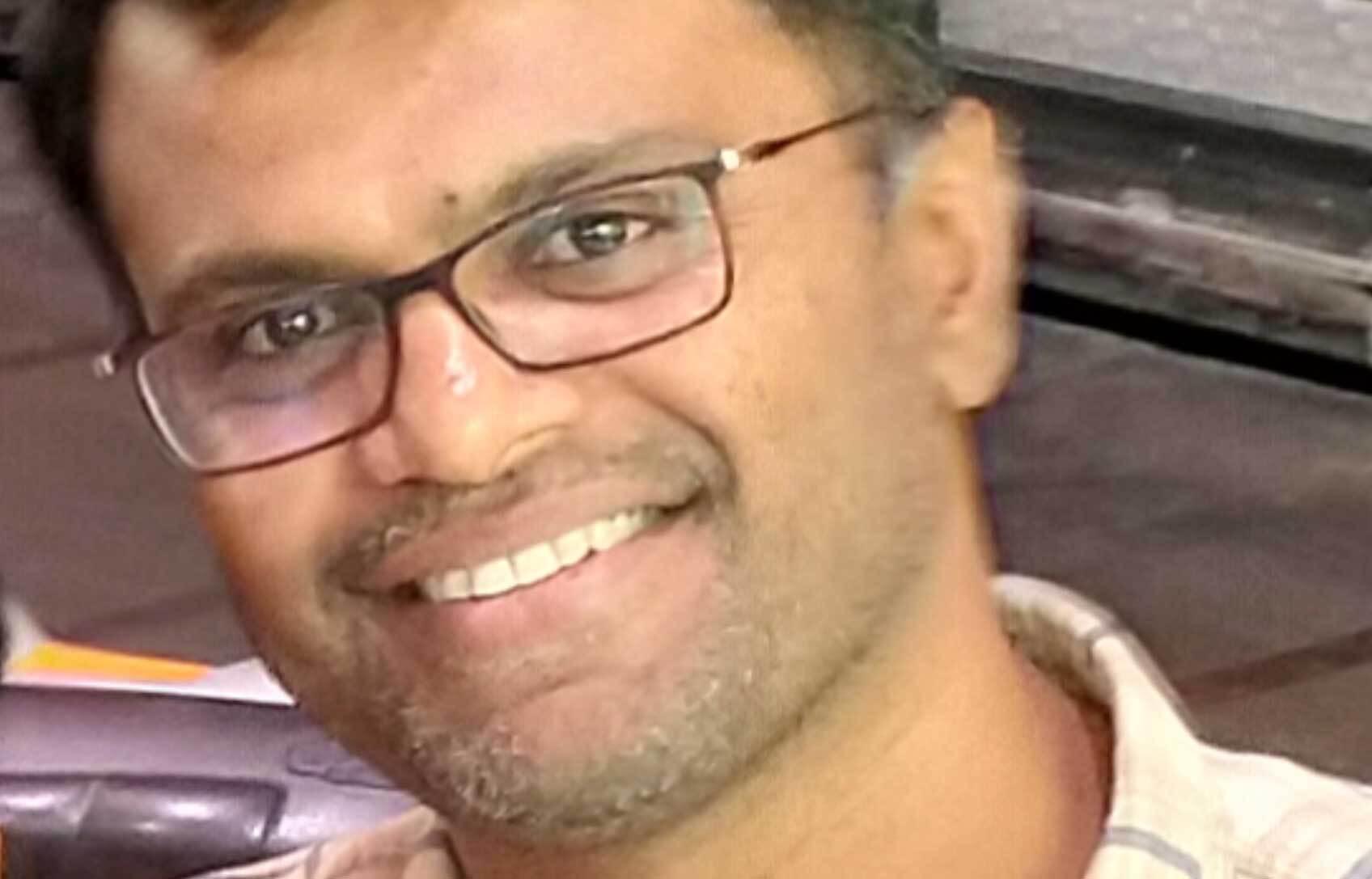 Kamalesh
Gopesh Gopalakrishna Warrier
Nidhiya Jayaraman
"Your work is going to fill a large part of life, and the only way to do great work is to love what you do." - Steve Jobs.
As the saying rightly goes, it is also important that a great workplace is inevitable to fill up that large part of our lives, and I can firmly say that Tata Elxsi is one such "great place to work" in many ways.
The work environment in Tata Elxsi has always been very conducive, stable, and employee-friendly. The Company values its employees and their professional development and is sensitive towards their personal needs. This work culture makes us feel valued to work and to go that extra mile for this Company.
The long tenure of most of the employees in this Company who have adapted the Company's culture and have a strong understanding of the policies and processes can be invaluable to the new employees.
As part of the Legal department, the numerous collaborations and interactions that I have daily with the internal and external customers for contract closures and other legal issues have always been pleased with the great group of colleagues who support, share their experience, and work together.
The Company's Senior Management is not sequestered away from the employees; they are refreshingly down-to-earth, approachable, compassionate, supportive, and helpful.
"Live every day to learn something new" has been my motto, and the enriching learning experience that comes every day with every new challenge has been remarkable and enduring.
I am glad to be part of Tata Elxsi - the right place to learn and execute my thoughts and ideas that allow me to grow and help others grow and gain experience.
Priya S Kumar
I am involved with the Consumer Electronics and Entertainment Industry since the beginning of my career, and the years with Tata Elxsi, have given me immense satisfaction in witnessing and being an active part in the digital transformation that is shaping this industry. As Delivery Head in the Media & Communications Vertical, I manage distributed delivery teams for the world's leading Cable and Satellite service providers in the US and Europe. Working with thought leader clients in the landscape, provides constant challenges and opportunities to stretch our limits constantly. My teams are competing with the world's best organizations, and ensure they stay on top by keeping themselves abreast with the latest technologies, processes and trends. We bring continuous improvements and value-added innovations, and IP solutions to the customer, in today's DevSecOps environment. Working with cross cultural teams around the globe while ensuring teamwork, collaboration and quality delivery is highly motivating for me. Career in TATA Elxsi has taught me valuable lessons in business financial management, and dynamics of team management.
A Day in My Life
Each day brings a fresh challenge by itself and ensure no two days are alike. I encourage my teams to be active on Online medium, so that quick decisions and discussions can be enabled without resorting to email chains. A typical day will consist of Account reviews, proposal and solution discussions with team, team management and sync-up with my boss. Towards the second half of the day, as Europe and then US wakes up, customer meetings, onsite team and sales meetings pick up. We ensure [email protected], by forming small teams and holding short Fun activities and competitions, to keep the team spirit and morale high, and to encourage collaboration across project and team boundaries. Friday afternoons are usually occupied by a meeting with all my managers – that help to take stock of the week that just passed by, and prepare ourselves for the coming week, as we all sign off for a (hopefully) refreshing weekend with Friends and Family!
Sunitha Misra
What I do?
I do what I enjoy the most - interacting with customers in the automotive domain from all over the world. Talking to them on latest technology trends in Advanced Driver Assistance Systems like Driver Monitoring, Cabin Monitoring, eMirror, 360-degree surround view, Cross Traffic Alert and Autonomous Driving vehicles is something I do day in and day out. Creating and envisioning technical solutions and proposals to their problem statements in these areas gives me an ecstatic feeling.
That's just one facet of my job profile, the other involves planning and ideating on the roadmap for our team on the new technologies to be adopted into our solutions along with upskilling my team members and getting them ready to solve the unique problems.
A day in my life
My day starts with a gratitude note to the unknown followed with my long morning walks.
My typical day at work includes – review meetings for projects, brainstorming with team, customer meetings, reading on new technological advancements, new proposal preparation etc.
I enjoy gardening and maintain a small garden with lots of flowers and vegetables, this which receives most attention after my work.
I enjoy classical dance and I'm getting trained even now in a classical dance form.
My advice
I'm a staunch believer of the statement "Whatever the human mind can conceive and believe, it can achieve" so do not limit your creativity and imagination, sky is the limit!
Kamalesh
What I do:
In my fulfilling career at Tata Elxsi, I had the opportunity to work on many projects which were diverse in domain technologies and technically challenging. My job, on one hand, requires me to work closely with Semiconductor customers to help them with their R&D and Marketing requirements in the IoT, Security and Embedded MCU products. My job also needs me to guide the technical team which comprises young and energetic engineers to experienced engineers.
On the other hand, I work on building expertise in new initiatives and emerging trends so that we are ready when the opportunity in the space arises.
A day in my life:
During the day, I interact with people both inside (Project team, Management, Marketing and Sales) and outside (Customer & Vendors) the organization. For the project teams, we have daily catch-up on the progress and help resolve any technical & process issues. And in my spare time, I study topics which are relevant to company's road map and plan for work assignments to young engineers in those areas. At the end of the day, I check on the meetings planned next day and prepare for them.
My Advice:
"Any experience gained in the current project/work would be useful in future engagements. So be fully involved in the project and gain as much experience as possible"
Gopesh Gopalakrishna Warrier
What I do:
Being part of the delivery team, I work closely with sales and customers to maintain a technical bridge. My role often involves understanding the actual needs of customers and then suggesting the best possible technological solution. During the Solution realization phase, my team works towards the Goals by emphasizing the customer and the organization's possible ROI.
Tata Elxsi has given me a platform to realize my dream job, which involves the Project acquisition phase and the project execution phase. Working with Tata Elxsi, I witnessed the power of technologies such as Autonomous solutions for On-road and off-road vehicles, Electric Vehicles Component Development, and Gateway Technologies. Tata Elxsi has given me immense opportunities to challenge myself in many uncomfortable situations, develop possible solutions, and grow my skillset across its competency verticals.
A day in my life:
I work with multiple clients that include OEM and Tier-1 from the APAC region.
My day starts with a high note greetings to my team, conducting stand-up meetings with my next level Engineering team, responding to my emails, and ensuring that clients and management communicate with expected information and support sales to fill the technical gaps communicating with new client projects. I usually like to end my day by taking note of my to-do list for the next day and wait for peaceful but unplanned eventful weekends with family and new things to learn.
My Advice:
"Committed to stay away from work for at-least 2weeks every year and be with family to visit and explore new places. This helps me to get recharged for the next set of challenges."