Attention
This website is best viewed in portrait mode.
industries

Medical Device Mechanical Design and Engineering
Medical Device Mechanical Design and Engineering
CAD | CAE | Manufacturing Process Simulation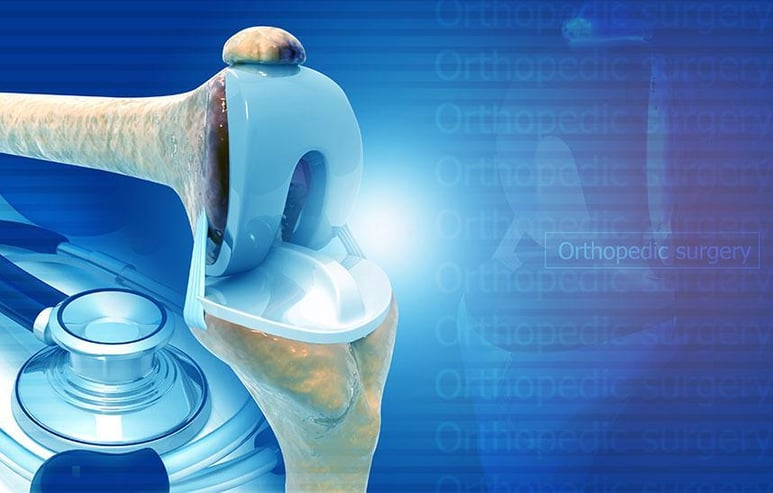 Medical Device Mechanical Design and Engineering
CAD | CAE | Manufacturing Process Simulation
Introducing new-age healthcare devices with future-ready design and development​

The need for specialized medical devices and increasing intricate surgeries is pushing healthcare practitioners to reach out to MedTech solutions providers for cutting-edge design and engineering expertise. Also, with rapid modeling and prototyping, design solution providers and manufacturers are delivering medical devices with elevated capabilities. This is leading to improved safety, purpose-specific outcomes, and reduced cost and time.
CAE is playing a pivotal role in optimising new product design and development, helping build use-friendly, portable designs that can carry complex systems, electronic / electrical components and deliver enhanced healthcare. Emerging technologies like 3D Bio printing and Additive Manufacturing, will give healthcare professionals and device manufacturers more flexibility to develop minute components and devices.
Tata Elxsi with over 30 + years of engineering and design expertise, is helping medical device companies and manufacturers build new-age, purpose-specific devices, thereby reducing their product turnaround considerably.

Turning challenges into opportunities​
Healthcare is a fast-moving space. It's essential for organizations to stay abreast of the changing patient preferences and requirements, optimize technology to bridge the gaps quickly and efficiently. However, many organizations fail to steadfastly apply the necessary technologies to design and develop medical devices that are future-ready. As a result, they lose business opportunities and cost advantage.
This makes technology-enabled, mechanical engineering-aided design and development paramount for organizations that are striving to stay ahead of the curve. Innovation mindedness, new product development capabilities, design upgradations and improvements are key focus areas that can be addressed by CAD support, 3D modeling, prototyping, and CAE/CFD simulations. With CAE simulation, device performances can be projected by adjusting design variables. Further testing and validation assure the designs can be taken to the development stage.
Service Offerings
Turnkey Design, Engineering and Analysis solutions resulting in improved efficiency and enhanced patient outcomes.​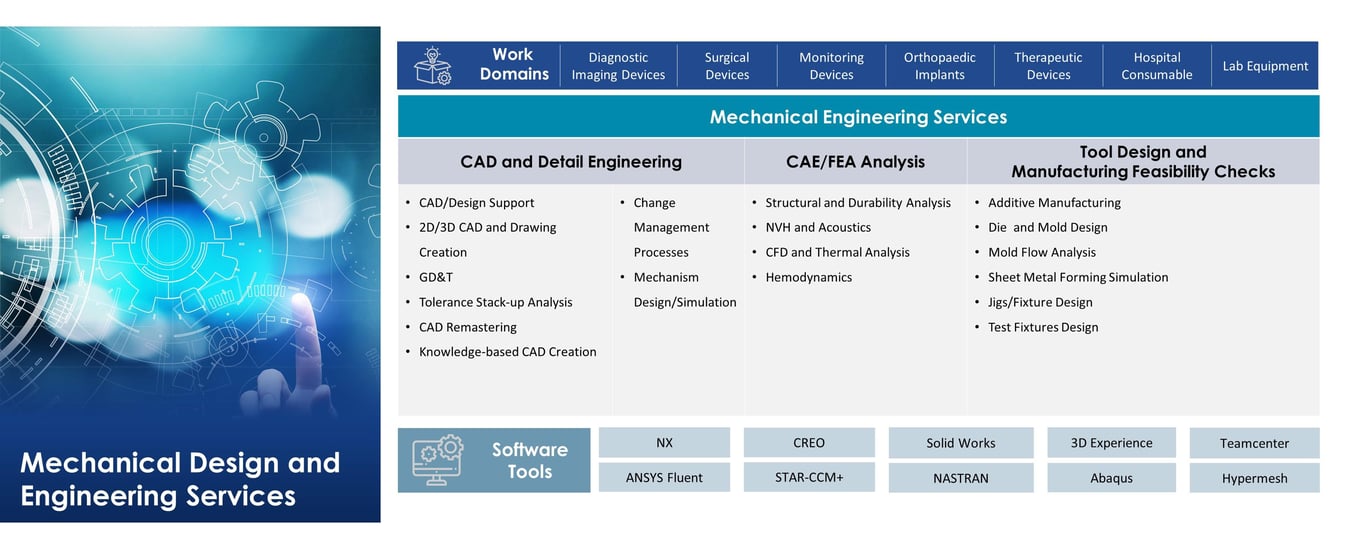 Differentiators
Engineering expertise coupled with Design Thinking prowess

25 + years of experience in solving complex mechanical engineering problems
Benefits
End-to-end capabilities with cross vertical knowledge

Proven expertise in implementing efficient eco solutions for complex products and services
Subscribe
To subscribe to the latest updates & newsletter