Attention
This website is best viewed in portrait mode.
Industry 4.0
Consulting | Automation | Visualization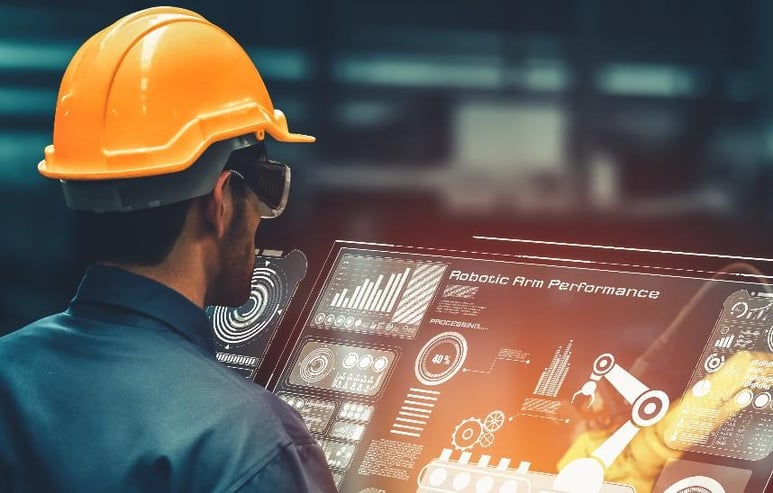 Industry 4.0
Consulting | Automation | Visualization
Industry 4.0 is bringing the physical and virtual worlds together

The future of manufacturing is built upon four core foundations - digital twin, augmented reality, IoT platform, and edge computing.
Future factories will be built twice: once virtually and again physically. Future functional tests on production equipment will be conducted using virtual simulation and commissioning models. Head-mounted augmented reality displays will be used for worker training to significantly reduce safety and training costs.
Through connected devices, operators in the production line will have access to live data. This will assist them in making the best decisions whether it is OEE optimization, equipment maintenance, or plant maintenance.
As industrial IoT evolves, we will see improvements in traceability, end-to-end supply chain integration, and workplace safety and health. This digital transformation will assist the manufacturing sector in meeting its ESG and lean manufacturing objectives.
By extending processing and storage capabilities to the edge, we can improve the latency and cyber security of smart systems. Because computing occurs closer to the data source, the risk of data leakage is reduced. Furthermore, edge storage alleviates the strain on cloud infrastructure by allowing manufacturers to send only relevant data to their cloud solutions. This reduces storage costs while also lightening the load on cloud-based analytics.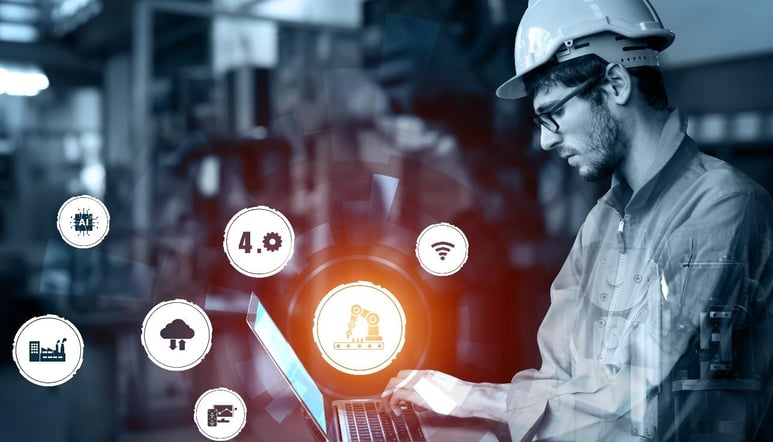 Implementing Industry 4.0: Challenges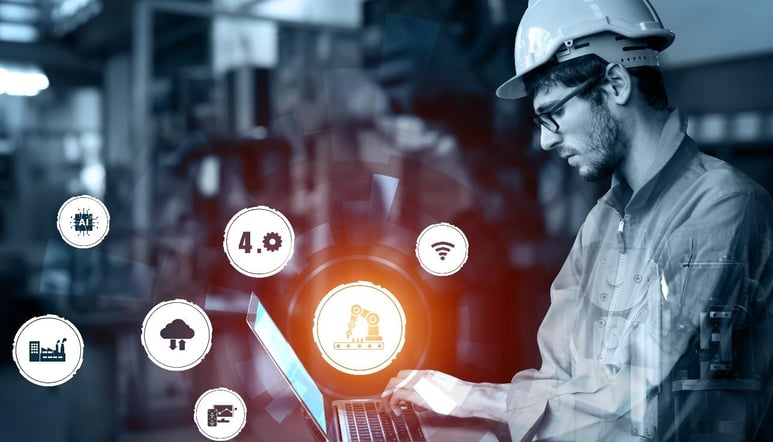 Smart factories will open up new possibilities such as predictive maintenance, improved worker safety, and quality control. Shop floor connectivity will lead to stronger integration with ERP for better demand forecasting and resource allocation. We will see significant results like production optimization and operational efficiency improvement. Proper smart factory implementation will lead to agility, speed to market, and highly flexible lines.
To fully reap the benefits of industry 4.0, organisations must overcome the challenges of implementing large-scale solutions. The current workforce's lack of technical skills is a major impediment to smart factory deployment. If the organisation wants to scale beyond pilot projects, it must bring a diverse set of capabilities to the team. This will include expertise in solution development to testing, deployment, and maintenance.
The separation of protocols, components, products, and systems is another significant challenge. This lack of interoperability limits the options for upgrading system components and switching from one vendor to another.
Service Framework
Process analysis & optimization
Overall equipment efficiency (OEE) optimization
Overall line efficiency
Control & monitoring
Knowledge automation
Autonomous navigation and automated guided vehicle development
Factory Automation
Industrial gateways
Data lake creation and management on-premise and on cloud
Automated guided vehicles
Predictive analytics and maintenance
Plant performance analytics
AI-based video analytics
Design & visualization
Plant simulation
Digital twin
Generative design
3D modelling
AR / VR / MR applications for operational & maintenance SOPS
Differentiators
Functionality-rich accelerators for offering flexible and scalable solutions
COEs for IoT, AI, and Extended Reality
Partnerships with I4.0 Ecosystem (Automation and Sensors / Device OEMs & Industrial ISVs)
Benefits to customer
End to end I4.0 solutions design and implementation to significantly improve overall performance/efficiencies of manufacturing processes
Affordable solutions for a reduced total cost of ownership
Post- Solution implementation, 24X7 run management support for infrastructure and platform
Discover More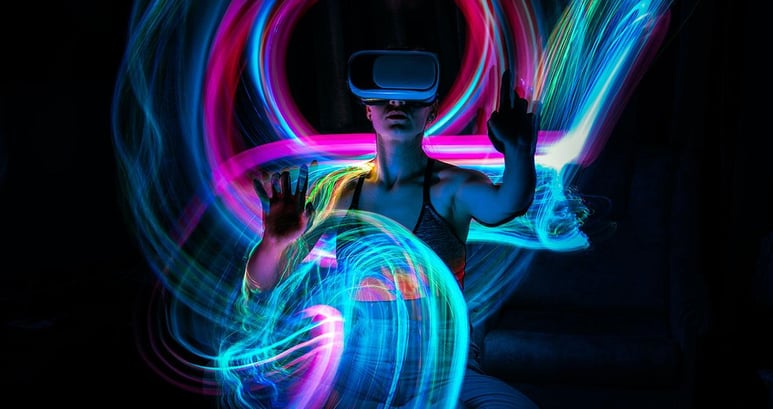 Blog - research.nelson-hall.com
Tata Elxsi sees the Metaverse as the Evolution of AR in the Next Decade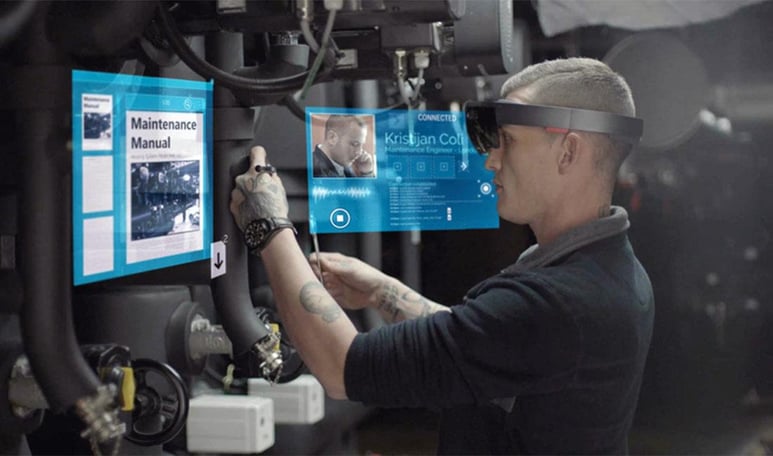 May 31, 2022
Press Releases
Tata Elxsi and Lenovo collaborate to provide proven, scalable and easy to deploy XR solutions for Enterprise
Subscribe
To subscribe to the latest updates & newsletter