Attention
This website is best viewed in portrait mode.
Drug Delivery Pen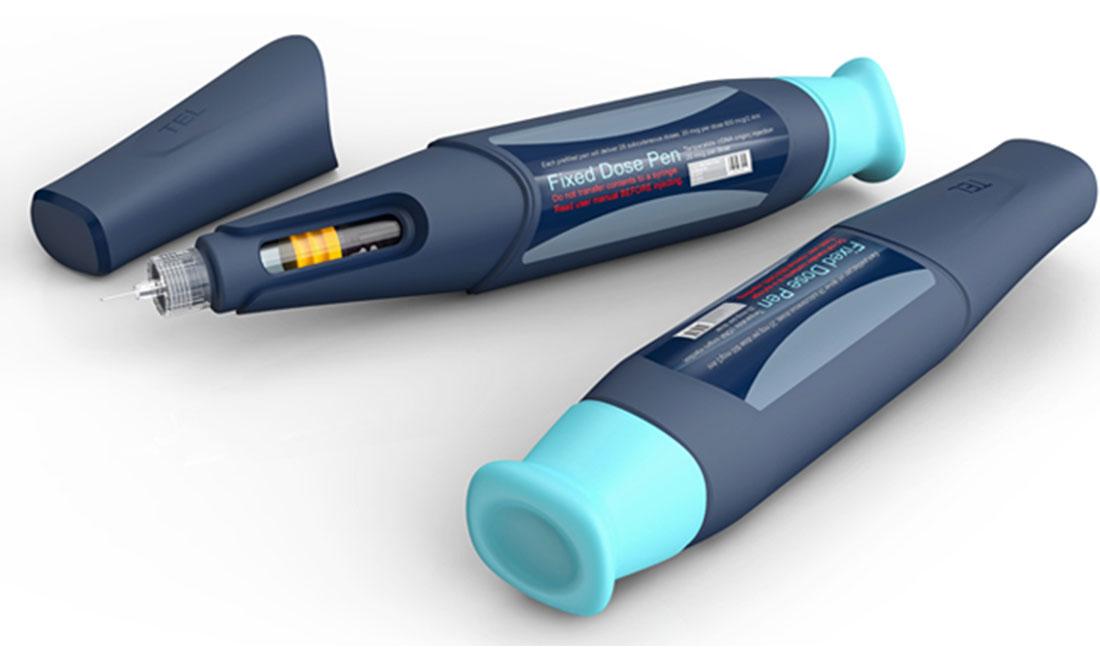 Treatment of various ailments require injecting medication using dispensing devices at intervals prescribed by medical practitioner. Efficacy of treatment is based on capability of the device to dispense accurate dose of medicine to prevent contraindications in patients.
The hand held medical devices especially the injection systems are patented by leading healthcare companies, and device design patents are sold to drug manufacturers with a royalty. This results in high cost, which in turn is passed on, to the end users / patients.
Tata Elxsi took up the challenge to design an accurate and cost-effective fixed dose drug delivery dispenser for liquid drugs that comes with a cam drum mechanism, allows dispensing a fixed & accurate amount of dose each time and prevents wrong dosage. It also has a unique End of Life mechanism, which averts reuse of the device and promotes hygiene & prevents misuse.
Insight-driven, intuitive, and rich with unique features, this easy-to-use and cost-effective fixed dose drug delivery pen has the potential to shape every facet of drug delivery experience in the future and deliver affordable healthcare globally.