Attention
This website is best viewed in portrait mode.
Harnessing Technology for Intelligent Pharma Compliance Management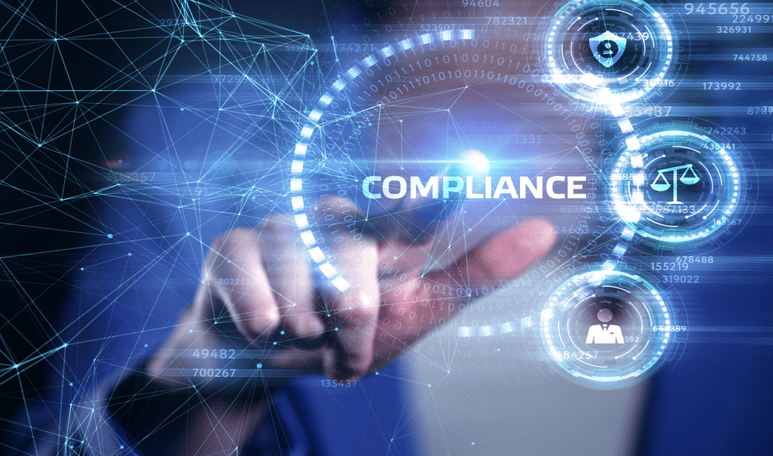 We think faster than we speak and even quicker than we work. We can't perform the tasks at a fast pace because of inherent limitations, and that's when TECHNOLOGY comes into the picture
While the technological barriers to innovate and develop new drugs are high, there is another painful side in the pharmaceutical business operations, which poses a greater challenge - Adhering to continuously evolving and constantly changing regulatory requirements. Whether pharma manufacturers bring a new product to market or diversify existing products to a new market, the companies have to face complex, dynamic, stringent, and region-specific regulations that need to be complied with for product marketing. These include the requirements related to the manufacturing of medicinal products, clinical testing, packaging and labeling, product safety, and efficacy. It also contains provisions about legal aspects, local language requirements, post-marketing pharmacovigilance, etc.
Different regulatory bodies operate worldwide to protect public health by ensuring the safety, efficacy, and security of drugs, biologics and, medical devices in their respective regions. Each product segment has unique requirements and monitoring mechanisms laid down by respective health authorities. Apart from core regulatory requirements, there are also other pertinent challenges like language barriers, multiple data sources to extract information, and lack of awareness of the processes/ technologies to support. These challenges create a range of issues like compliance monitoring, inconsistency across markets, poor traceability of information, slow response to regulation changes, product rejection and, even product recalls. The pharma companies with global product coverage require expert professionals to understand and manage operations based on region-specific regulatory compliance. It makes the industry resource-intensive and increases operations costs. The challenge multi-folds as these agencies keep updating their regulatory requirements to ensure patient safety and product effectiveness.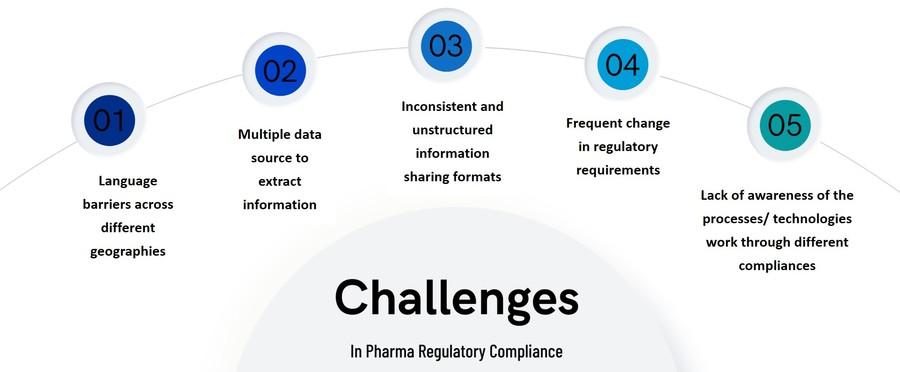 Failing to adhere to the evolving regulatory guidelines has resulted in product bans, criminal convictions, and monetary fines in the past. Leading pharma players, including the top 10 global pharmas, have been fined billions of dollars for their off-label promotions and failure to disclose safety data. A report of Tufts Center for the Study of Drug Development (CSDD) published in the Journal of Health Economics, suggests that the average cost of reaching marketing approval pegs around $2.6bn. As the cost of failure is enormous, affecting the future R&D and product development spending by these companies
Another critical challenge faced by the industry is a large amount of unstructured data and information from various social media platforms and medical literature. They have to skim through the data to monitor the adverse effects mentions. It becomes nearly impossible to keep an eye on such vast data without the usage of technological solutions.
Although the need to adopt intelligent and integrated technologies for compliance management is imperative, their usage is still immature in these highly regulated industries. The current usage is limited to job-specific tools, which remain ineffective in the holistic control of the activities. The challenges presented in the image below state the urgency of adoption of these technologies: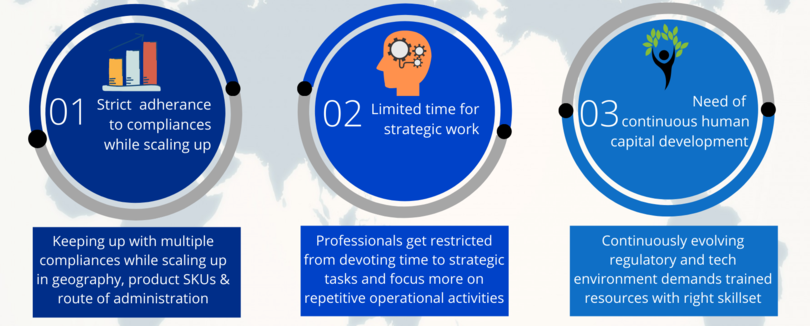 A strategic approach for pharma companies can be to implement a comprehensive regulatory management framework driven through intelligent regulatory platforms. The framework can help define and monitor product regulatory strategies right from clinical to market extension, and well-integrated to support global and local regulatory compliance operations. The platform will provide comprehensive regulatory information for all markets of interest, minimize uncertainties by synthesizing regulations, and guiding documents for market development, diversification, and penetration. It will ensure product regulatory strategies are well defined as per market dynamics and regulatory requirements. It will also allow the regulatory professionals to invest more time in growth activities rather than focusing extensively on life-cycle maintenance activities. The image below illustrates some of the outcomes of adopting intelligent regulatory solutions: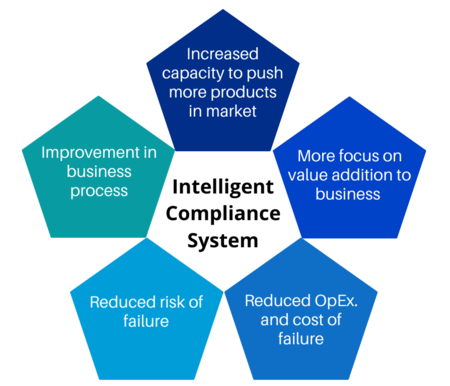 Benefits of adopting intelligent regulatory solutions
Tata Elxsi understands the need for modernization in compliance management and offers a Global Regulatory Intelligent Platform (TEDREG), built to aggregate and organize the data from major regulatory bodies worldwide and provide actionable insights to the manufacturers to stay compliant with regulatory requirements. Below are some of the features and major benefits of TEDREG: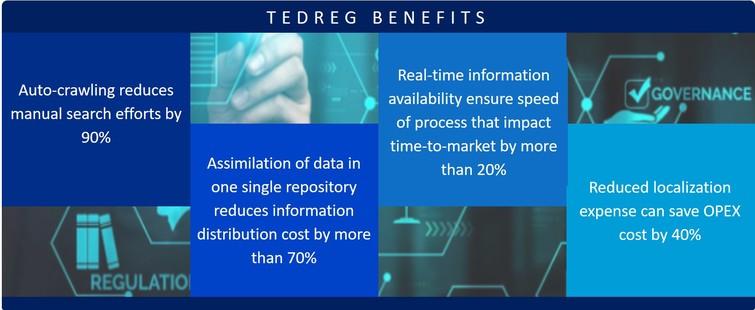 Contact us for a free demo and to know more about our platform.