Kochi Metro Rail – Designing the end-to-end passenger experience for enhanced travel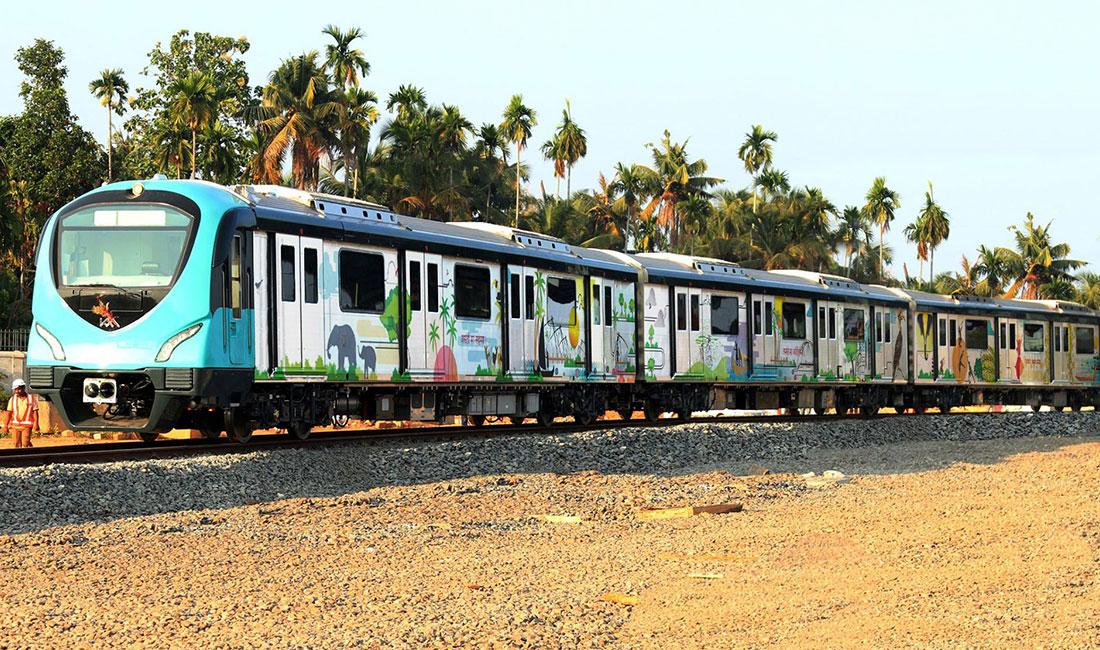 Mobility projects in India give more emphasis on infrastructure while aspects like improving service quality, accessibility, customer perception are often missed out or designed as after thoughts.
To enhance the quality of life of citizens of Kochi and provide an integrated transport system connecting metro, water bus, bus, taxi and cycle, Tata Elxsi helped KMRL to translate their vision to reality. We helped KMRL to shift gears from a traditional transport infrastructure implementation model to one that focuses on user focused services and an integrated travel experience.
We designed the Brand Strategy and Passenger / Service experience based on the guiding theme 'Connect to Prosper' across all customer facing elements of metro system. The brand strategy and positioning with a new identity were developed jointly in association with our partner Brash Brands. To offer the commuters of Kochi a seamless connected experience, theme based station interiors, distinct colour schemes, unique kochi metro app, wayfinding & information design, illustrated train livery were designed to reflect the heritage and spirit of Kochi.
Reimagining tomorrow's metro travel experience, Tata Elxsi is also assisting KMRL team for evaluation and assessment of design implementation for Brand and Customer Experience solutions. We are glad to see the KMRL's ambition of turning Kochi to a smart city come to life and Tata Elxsi team is proud to play an important role in this transformation.
Our service offerings include:
Consumer Research & Design Strategy
Brand Research, Identity & Strategy
Rolling stock – Exterior & Interior design
Station Architecture & Interiors
Wayfinding & Signages
Passenger Experience design
Passenger App design
Environment graphics