Attention
This website is best viewed in portrait mode.
Tata Ecosystem powers smart automotive products for a new decade of consumers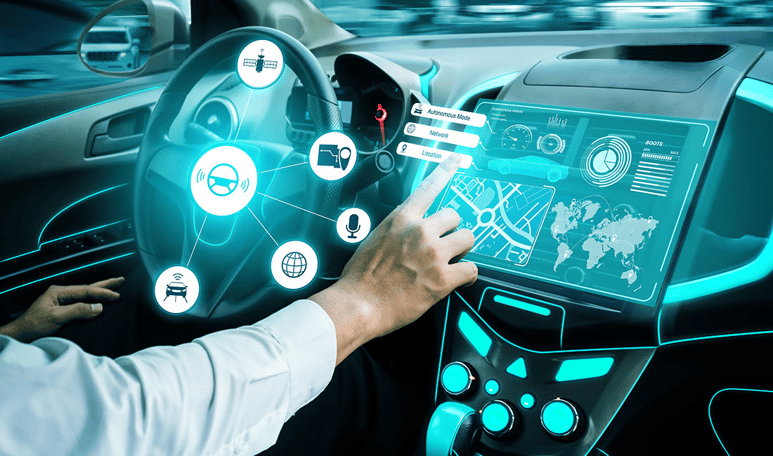 Digital consumers are demanding personalised customer experiences, and the automobile industry is adapting and responding to these changes. The definition of 'experience' is now beyond the driving experience to include purchase and ownership. Moreover, the whole concept of shared ownership is bringing structural changes to the industry.

Tata Motors has developed its future vision of mobility with a focus on CESS — Connected, Electric, Shared and Safe. At the core of the vision is the Connected Vehicle Platform (CVP) from Tata Elxsi, to connect vehicles, store and analyse data, and build applications for consumers. In an industry first, it has been developed as a common platform across commercial, passenger and electric vehicles (CV, PV and EV). Tata Motors has decided to extend the same IoT platform for manufacturing operations as part of the future Industry 4.0 strategy.

THE BUILD STORY

Tata Motors' first foray into connectivity was with FleetMan for CVs in 2012, and they have over 200,000 connected vehicles already on the roads. As part of this initiative, Tata Motors worked with another third party vendor to introduce this capability. However, with digital becoming a key driver, Tata Motors adopted a bold approach to leverage connectivity based on three key levers:

Connected first, and not as an afterthought:

Tata Motors broke away from the market norm of retrofitting kits to make vehicles connected through aftermarket devices. They made a strategic call to build connectivity in the product development process; thus building products and subsystems to be seamlessly compatible with future connectivity features. Tata Motors' vehicles are able to leverage this connected capability better than retrofits when it comes to introducing features.

Build once, use many times:

Tata Motors started the project with the vision of building a common connected vehicle platform for the entire portfolio across PVs, CVs and EVs. Tata Motors has leveraged this unique approach to transfer the benefits of technological advancement to all its vehicles at the same time. It puts the power in the hands of the marketing and sales teams to decide which feature to enable at what price.

Own your future:

Given the strategic nature of this capability, Tata Motors made the decision to own the platform end-to-end. The USP of the CVP lies in its structured and layered approach, which enables Tata Motors to build meaningful insights into different business aspects. It also creates opportunities for data monetisation and downstream value-added services — a win-win for the customer and company.

The work began in mid-2018 with the deployment of a cross-functional team. "We created an internal white paper on the overall approach strategy, technology stack, collaborations, deployment strategy, governance model and go-live timetable," says Rajendra Petkar, Chief

Technology Officer, Tata Motors.

"Following the executive committee's agreement, we went into execution mode considering the aggressive timetable we had laid down for ourselves." For building the platform, Tata Motors leveraged the strengths of the Tata group to make it possible. The CVP is built in multiple layers with different Tata companies bringing their domain strengths to different layers. Tata Elxsi helped Tata Motors for developing the cloud-based IoT platform layer which is the heart of the system where the data is consolidated, enriched with information, and segregated into streams and lakes, enabling various departments to apply analytics to the relevant data. This can then be driven downstream to the application layer.

CHARMING THE PV CONSUMER

The Nexon EV was the perfect candidate for launching the CVP and the connected vehicle experience for consumers. EVs rely heavily on software due to large dependence on power electronics for drivetrain and battery management, making it a digital product at the core. The CVP foundation enabled Tata Motors to build 30+ features (like remote vehicle operation, navigation and location-based services) for enhancing customer experience. The gamification module enables customers to benchmark themselves against others on efficient driving, safe braking behaviour, etc.

One of the key aspects of building a great connected customer experience is collaborating with other players in the ecosystem. By connecting Tata Power's charging stations to the EVs platform, Tata Motors took the first steps towards building an EV ecosystem.

"Traditionally, our relationship with customers was limited to transactional activities like selling vehicles and servicing them at regular intervals," says Shailesh Chandra, president, passenger vehicle business unit, Tata Motors. "The CVP provides the Chairman Emeritus Ratan Tata, ability to create unique and sustainable customer experiences throughout the vehicle ownership lifecycle. The most common example is upgrading vehicle features through software-over-the-air updates, breaking the standard business model for upgrading vehicle/features via model years or mid cycles."

IT IS ABOUT STYLE and SUBSTANCE IN THE CV MARKET

For the CV market, the story goes beyond just delivering experience to enabling Tata Motors' customers to stay competitive by improving their profitability.

In July 2020 Tata Motors launched Fleet Edge, an application using the CVP as its foundation. Built as a modular platform, which can be scaled up to offer a wide range of solutions with third-party applications through APIs (application programming interfaces), Fleet Edge offers features like track and trace, geo-fencing and alerts, driver behaviour monitoring, and fuel efficiency monitoring. These can be tracked by the customer or fleet manager through an intuitive representation on the online portal or app.

"The Indian CV market is very cost sensitive. For any new solution to succeed here, it must offer significant value addition to the customer's business at the right cost. Extending past basic vehicle data, the CVP aggregates information across the vehicle's lifecycle, including operational and financial data, to deliver insights relevant to multiple stakeholders in the value chain," says Girish Wagh, president, Commercial Vehicle Business Unit, Tata Motors. "Fleet Edge is uniquely positioned to enable our customers to improve their operational efficiency and, hence profitability. It will, in turn, help them better serve their customers profitably. Beyond Fleet Edge, CVP will enable online storefronts, products for drivers, mechanics, and other key stakeholders."

BEING FUTURE READY

Tata Motors is betting on the CVP heralding a paradigm shift in the way customers relate to their vehicles and to the company. Over 80% of Indian consumers think that increased connectivity will be beneficial to them in the longer term, and around 94% of them are ready to pay more for connected features, reveals Deloitte's Consumer Automotive Study 2020. In an industry facing significant headwinds, the launch of the CVP has given Tata Motors a distinct competitive edge.

"Challenges across different lines of business have been largely about balancing customer demands, experience and capital costs," says Mr Petkar. "PV and EV customers, being owners and drivers, are more concerned with personalised benefits. In the CV space, fleet owners concern themselves with business benefits, looking for optimisation levers and operational intelligence to maximise the vehicle's total cost of ownership. Tata Motors' roadmap is to put the CVP — already architected to leverage 5G which is expected to propel adoption of connected vehicle — into every new vehicle.

Combined with its reach across segments, the platform will give Tata Motors the advantage of getting the largest data set in the auto market. Tapping into that data is going to drive the next generation of revenue streams like vehicle personalisation services and shared mobility.

Tata Motors has invested early in creating the foundation of a digital ecosystem, and all that it needs to do is to 'connect' the dots. It is always easier to do it in hindsight, but more exciting to do it looking ahead!