Attention
This website is best viewed in portrait mode.
ADAS will be a big thing in 4-5 years in India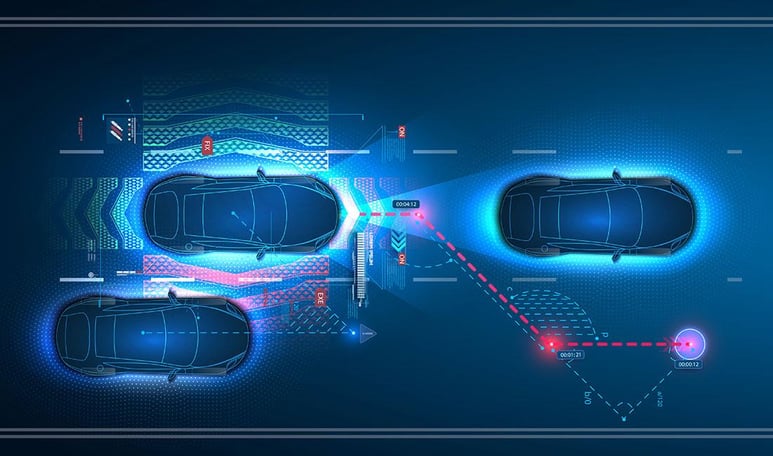 With improving infrastructure, advanced driver assistance systems (ADAS), such as the ones which prevent you from hitting another road user, are set to become more common in the coming years.
Vehicle safety standards have seen a marked improvement in recent years, with mandatory crash test norms and provision of features, such as dual airbags and ABS coming into the picture. Still, collision avoidance, or active safety, is an area where India has lagged behind other major automotive markets around the globe. However, the situation is expected to improve in the coming years. "ADAS will come in a big way in the next 4-5 years," Shaju S, general manager and head, transportation business unit, Tata Elxsi, told Autocar India in an interview.
A Driver Monitoring System helps address the growing safety risks caused by distracted and drowsy drivers and also provides the essential assurance that a driver is ready to assume control from an autonomous driving system.
Cost of radar, lidar sensors for ADAS has drastically reduced
Improving road infrastructure to allow better use of ADAS
Low public awareness, legislation are still challenges for ADAS adoption
Advanced driver assistance systems, or ADAS, essentially use a suite of sensors – like cameras, radars (which uses radio waves) and lidars (which uses laser) installed in the car – to aid the driver in numerous scenarios such as maintaining the lane or avoiding a collision with another road user. "Tata Elxsi has been working on ADAS for more than 10 years. We started with image processing systems. Features like driver drowsiness detection, lane keep assist, etc., are some of the features that Elxsi has worked on in the past," explained Shaju.
Moreover, Tata's electronics software company, which works on technologies in the transportation sector, in addition to numerous other fields, has gone a lot further into the field of ADAS. "Tata Elxsi has developed its own autonomous driving platform which has all the components required for Level 4 driving – completely autonomous driving with hands off the wheel. This platform has even been used by a European automaker for developing its autonomous driving program," mentioned Shaju.
Infrastructure improving, but some issues remain
Shaju remarked that though cost has traditionally been the biggest deterrent for introducing ADAS in India, that barrier is now coming down. Another positive development is that proper road infrastructure, critical for ADAS features to work, is also being put in place, to an extent.
"For instance, for lane keep assist to work properly, you need to have proper lane markings. If you need traffic sign recognition to work, you need proper traffic signs. In India, with a lot of investment happening in infrastructure, we will get there," said Tata Elxsi's transportation head.
He continued, "Take adaptive cruise control, for example. It doesn't have a role in the city, but on longer drives, it makes a lot of sense and the kind of comfort it offers is enormous." This could, then, become worthwhile in India, with the network of highways and expressways rapidly expanding.
However, there are still a few challenges. Public awareness about ADAS, for one, is quite low. "Many of the features available today are not even being used to their full extent. People clearly do not understand their advantage." A lack of driving discipline is also a major issue.
Legislation is yet another factor that could slow down the progress of ADAS. "Legislation is going to be key here," he said. For instance, regulators need to figure out whether responsibility should be assigned to the driver or the vehicle manufacturer, in case of an accident. "That is still under debate, it's not resolved yet," said Shaju.
ADAS hardware ready, software needs to evolve
It is important to understand that there are two parts to an ADAS system – hardware and software. "There is a whole lot of hardware, in terms of sensors, that goes in. But one of the key things is software, especially features like sensor fusion which takes input from various sensors and fuses it together to make decisions. A lot of control is managed within the software and then given to the actuators," explained Shaju.
The hardware portion of the ADAS equation, for the most part, has already been solved. "The cost of hardware is coming down. While radars used to cost a bomb at one point, their prices have come down significantly." "With competition coming in, even the cost of lidar sensors has fallen to almost one-tenth in the last 2-3 years."
However, software is still quite expensive. "In terms of software, the cost is still significant because the more sophistication you want to build into ADAS, the more software needs to be written. Right now, it is all written specifically for various applications and automakers," he said.
Moreover, software needs to improve, using machine learning and artificial intelligence (AI), for the ADAS systems to perform better. And for that, data is key. "All the AI algorithms are as strong as the data collected. So, we need to have a lot more (driving) data captured. The data, then, needs to be fed into our AI algorithms for the system to learn and adapt to different situations," commented Shaju.
ADAS becoming a necessity, it's no longer a luxury
ADAS, until recently, had been the reserve of a few luxury automakers in the country. However, it's just started trickling down into mass-market segment, with vehicles like the Mahindra XUV700 and MG Astor. "More than ADAS being a luxury feature, it is becoming a necessity from a safety perspective, and the amount of safety it introduces is quite substantial," stated Shaju.
India witnesses about 1.5 lakh road fatalities every year. With passive safety features (like airbags) already in place to mitigate damage in an accident, the next logical progression, for saving lives, would be to adopt active safety (ADAS), which can prevent mishaps in the first place. To that effect, the Indian government is deliberating efforts to make ESC and AEB mandatory in the coming years. Safety watchdog – GNCAP – too is set to tighten its protocols, which will require a car to be fitted with ESC, from next year, and more ADAS features by 2026, in order to score well in crash tests.