Attention
This website is best viewed in portrait mode.
Addressing Connected Ecosystem Complexities & E-Mobility Supply Chain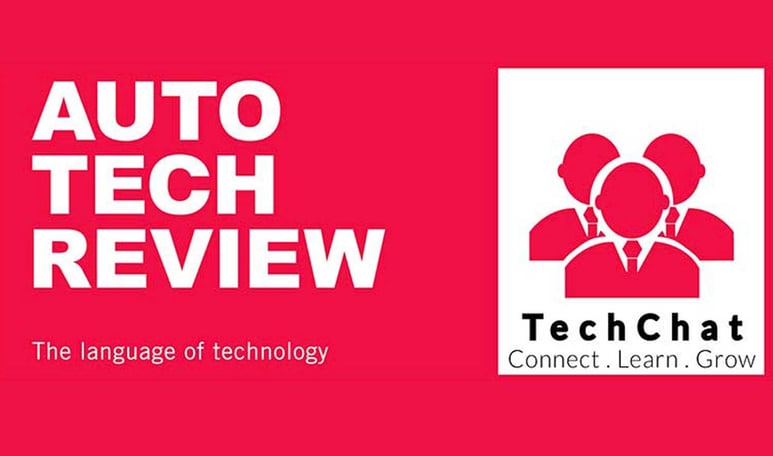 As part of the Tech Chat series, Auto Tech Review organised two webinars in May
One was titled "Connected Ecosystem – Addressing Complexities" and the other on "Tackling the Electric Mobility Supply Chain: Focus on Batteries Motors & Power Electronics".
CONNECTED ECOSYSTEM
The first webinar on the connected ecosystem was graced by Dr Tapan Sahoo, Executive Vice President (Engineering), Maruti Suzuki India; Sirish Batchu, Managing Director, Danlaw Technologies India and Avik Chattopadhyay, Co-Founder, Expereal.
Connected devices have been proliferating all around, right from our homes to our cars so much so that people actually end up spending a lot of time interacting with devices more than with people. The global connected car market was estimated to be at $ 42.6 bn in 2019 and is expected to grow at a CAGR of around 22 % over the next seven years to around $ 212 bn by 2027. In the Indian context, the connected car market is projected to reach $ 32.5 bn by 2025, growing at a CAGR of 23.3 %. The webinar focussed on how to address upcoming complexities induced by the COVID-19 crisis, cyber security threats and the future roadmap for new feature introductions.
Indian Industry Perspective
Dr Sahoo feels that the COVID-19 crisis will have a huge impact on the Indian economy, and severely hit the automotive sector and act as a dampener on the country's aspirations of becoming a $ 5 tn economy by 2024. Optimistically, a full market recovery could take more than 24 months, he said. The industry could witness a cloud-based network 3D digital map V2X communications, including bobbin public infrastructure.
According to Batchu, despite being around for some time now, connected vehicles are yet to take off in India due to the sheer scale of complexities and added that a huge optic of connected car features is now available in vehicles, especially in the fleet segment. Connected applications like emergency call, roadside assistance, remote services and stolen vehicle tracking have become the most-sought-after for passenger cars in India. All the data from the connected car ecosystem and traffic systems will help companies plan better service offerings to end-consumers, he noted.
Sharing his perspective on people's travelling habits, Chattopadhyay said 30 % of people in India do not even travel, while 18 % uses public transport. This indicates that around 50 % of the country's population does not use private transport, which is a major chunk of the connected car ecosystem. These connected car solutions for private and public transport have to be more personalised, and that will require a joint effort with authorities, observed Chattopadhyay.
Future Roadmap
Vehicle manufacturers need to decide whether they want to go beyond being product makers and become solution providers, leveraging the scale of the connected mobility ecosystem, Chattopadhyay said. Batchu said the industry will witness a lot of evolution as well as more collaborations, as no single entity can provide end-to-end solutions. Meanwhile, Sahoo felt that India must master key technologies, develop proof of concepts for validation and subsequently get into digitisation of the existing ecosystem. "All component suppliers must come forward to enable a fruitful connected ecosystem for India," he opined.
Conclusion
The webinar brought to the fore a lot of insights and suggestions that the industry can adopt for seamless mobility. As carmakers offer more connected car features in the country, there is still a need for indigenous development of systems to make them more cost-effective. The connected mobility space will continue to witness newer developments even as the auto industry rides out the COVID-19 crisis.
E-MOBILITY SUPPLY CHAIN
The second webinar in May focussed on the electromobility ecosystem, with specific focus on batteries, motors and power electronics. Sohinder Gill, CEO, Global Business, Hero Electric & Director General, Society of Manufacturers of Electric Vehicles (SMEV); Gaurav Gupta, Chief Commercial Officer, MG Motor India and Anush G Nair, Manager, Electrification Practice Group, Tata Elxsi were the industry experts, who offered deep perspectives on the subject.
In his initial remarks, Deepangshu Dev Sarmah, Editor-in-Chief, Auto Tech Review said electric vehicles (EVs) contribute around 2 % of global vehicle sales and there is anticipation across the globe that EVs will grow. But there are challenges in stimulating this transition across different markets, including India. Many EV manufacturers have rolled out products in the market offering prospective customers viable alternatives. It is also estimated that EVs will become cost-competitive to ICE vehicles over the next five years – EVs are expected to represent most car sales in the world by 2035. However, there are concerns over battery range, battery cost, limited charging infrastructure, long recharging times as well as cyber security risks. Of course, battery range has continued to improve, but its cost must come down. The webinar discussed the future roadmap for the EV supply chain following the COVID-19 outbreak as supplies of critical EV components and raw materials from China are being affected.
Growth of India EV Market
The country's EV industry posted sales of 156,000 units (comprising two-wheelers, cars and buses) in FY2019-20, thus reflecting a year-on-year growth of 20 %. In the unorganised market, as many as 90,000 e-rickshaws were sold. Addressing this, Gill said since volumes for EVs are still less, it is pointless for a supply chain professional to start producing specific components for a fraction of the profits against ICE parts. ICEs will never go out of Indian roads for many decades, especially trucks and heavy vehicles, but everybody who is making fossil fuel vehicles should have an EV project with them as a sizable portfolio, he added.
Gupta said the future will belong to electric and connected vehicles. MG Motor India has been focussing on innovation and technological developments for EVs in India by working on the entire value chain & infrastructure, and is closely working with different ecosystem stakeholders to address issues related to product, battery & range anxiety, and charging, among others.
On the EV components front, Nair said a number of foreign and exotic elements have to be taken into consideration besides the battery and motor and this is where the Chinese dominance lies, followed by companies running a monopoly on fabrication of electronic components. India can focus on indigenous manufacturing, but supply chain issues continue to hinder along with government policies, he noted.
Conclusion
The webinar threw light on the importance of recycling for exotic materials that could decrease our dependence on imported goods. But this has to be mixed with innovative technologies and extensive R&D to develop cost-effective products and infrastructure solutions. Of course, all these factors will count for nothing if demand for EVs is not pushed by end-consumers. The outlook is steadily changing, with EVs picking up pace with more manufacturers offering EV range in their portfolios.