Attention
This website is best viewed in portrait mode.
Addressing Key Challenges In India's Drive To Vehicle Electrification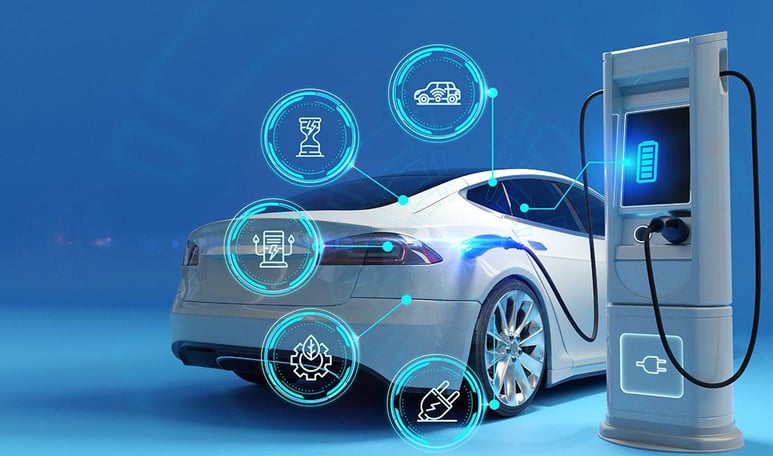 Fulfilling India's electric vehicle mission for 2030 will take a lot more than policies and tax relief measures. The industry stakeholders will need to walk the extra mile to find viable solutions.
The automotive industry globally is at the cusp of a significant transformation and disruption with growing energy and environmental security concerns. The Indian electric vehicle market has significantly gained momentum in the last few years, indicating positive sentiments and increasing market share for EVs. This market is estimated to grow at a CAGR of 90% from 2021 to 2030.
The government is making considerable efforts to enable a sustainable mobility ecosystem and make a lucrative EV market across the value chain. FAME I and FAME II, the Production Linked Incentive scheme, and the Scrappage Policy are all initiatives of the Union government to encourage electric vehicles and reward their manufacturers.
More than 20 states in India have already come up with either a draft or final state-level electric vehicle policy with a vision to stimulate India's transition to EVs from internal combustion engines (ICE). Moreover, along the avenues for economic recovery and sustained growth after the COVID-19 pandemic, paving the path with a transition to EVs has immense potential for investment and rapid market growth. The 30% EV transition in 2030 is likely to have a wide-ranging impact on the economy.
Challenges That Lie Ahead
While India is making an aggressive push to electrify mobility, the country's bold ambition to put more EVs on the road could hit a roadblock unless it overcomes the challenges on its way.
Despite the potential of EVs, widespread adoption is hampered by several obstacles. Some barriers to EV adoption include a lack of sufficient public and semi-public charging infrastructure, a better-optimised supply for electricity from renewable sources, and a lack of EV options across segments at better price points.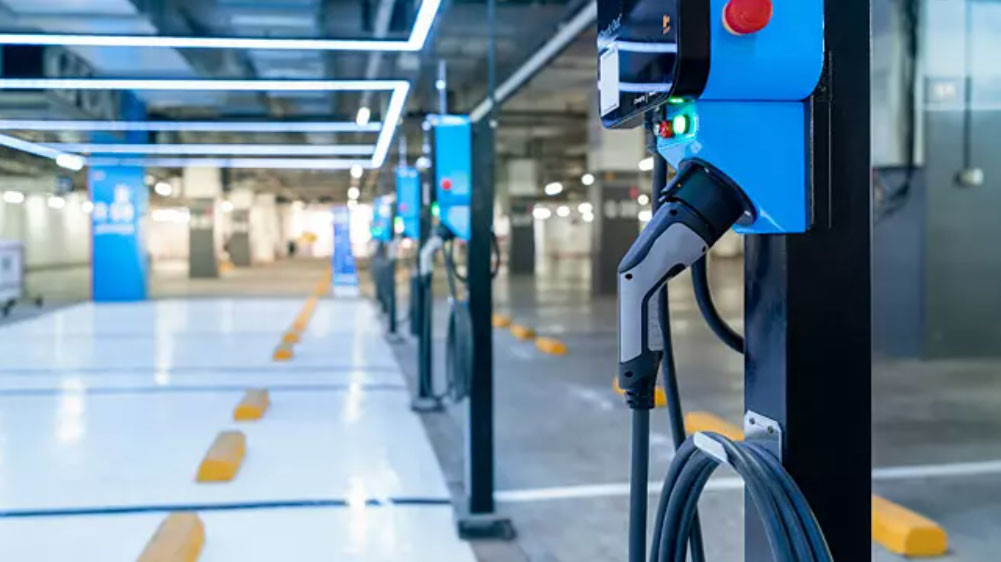 Also, fulfilling this EV mission for 2030 will take a lot more than policies and tax relief measures. The industry stakeholders will need to walk the extra mile to find viable solutions. India, which recently committed to becoming carbon neutral at the COP26 climate conference, wants 30% of new cars and 40% of new two-wheelers sold to be electric by 2030.
A host of public and private sector organisations have recently made a raft of announcements promising a massive expansion of charging infrastructure. The electrification of commercial vehicles, including small delivery vehicles and buses, investments in public charging infrastructure, such as charging kiosks for slow and fast charging along with swappable battery stations, and the emergence of shared e-mobility solutions are all recent trends in the industry.
Still, while these infrastructure expansion announcements are a welcome boost for the EV ecosystem, other challenges loom. The charging infrastructure network can only be scalable if supported by favourable economics. For that, the utilisation rate or occupancy of the charging stations needs to be optimised, and access to these charging stations needs to be interoperable across various EVs.
A good mix of public and semi-public charging infrastructure across 'fast' and 'slow' charging is also necessary, especially when it comes to privately-owned EVs. Such initiatives can help create a universal charging network that is widely distributed and well utilised to ensure viability and scalability.
The other big opportunity lies in leveraging the inherently connected nature of EVs. A connected data platform can analyse the rich data coming from batteries, drivetrains, and energy infrastructure to optimise EV asset health, route optimisation, driver efficiency, charging network planning, and many more real-world use cases.
This is especially useful in Mobility as a Service (MaaS) application for people and goods movement EVs, where electrification is gaining traction and has significant value to offer in both lower operational costs and emissions offset.
Possible Future
The Indian automotive ecosystem is expecting investments in vehicle manufacturing, and large-scale infrastructure set-up from both established players and new entrants that can reshape the future of mobility. Reports of shared mobility services-turned-new-age-OEMs like Ola Electric investing INR 2,400 crore in a factory to reshape itself as the world's largest manufacturer of electric scooters are positive steps towards a bright future for EVs in the country.
But even when the State and Central governments have certain policies in place, it will take a lot more for India to reach its aspirational goal of 30% market share of EVs by 2030. While government policies right now are a good mix of demand-side incentives (FAME, tax rebates, etc) and supply-side incentives (PLI, import tariffs, manufacturing subsidies, etc), further initiatives to influence consumer mind-set and make EVs a preferred mode of transportation can also be looked at.
For example, non-fiscal subsidies like preferential road access, parking, and disincentives like an increase in tax on fossil fuels or a phase-wise or complete ban on segment-specific ICE sales could further boost the demand for EVs.
Additionally, the scrappage policy for ICE vehicles needs to be integrated with EV policies to encourage people to scrap their old ICE vehicles and create incentives to buy EVs instead. If India meets the goals, it can create medium-to-high impact social gains.
In Conclusion
Recent developments in EV technologies are changing the consumers' perceptions about electric vehicles and are encouraging more people to opt for an EV as their preferred choice for mobility. The OEMs, in turn, are investing in resources and infrastructure to keep up with the upcoming race for electric vehicles. Such initiatives and the increased efforts by governments worldwide associated with the growing concerns over climate change indicate a bright future for electric mobility ahead.
About the Author: Shaju S is Vice President & Head, Transportation Business at Tata Elxsi