Attention
This website is best viewed in portrait mode.
Advanced Advertising : The Convergence of OTT & Linear TV Trends : A Panel Discussion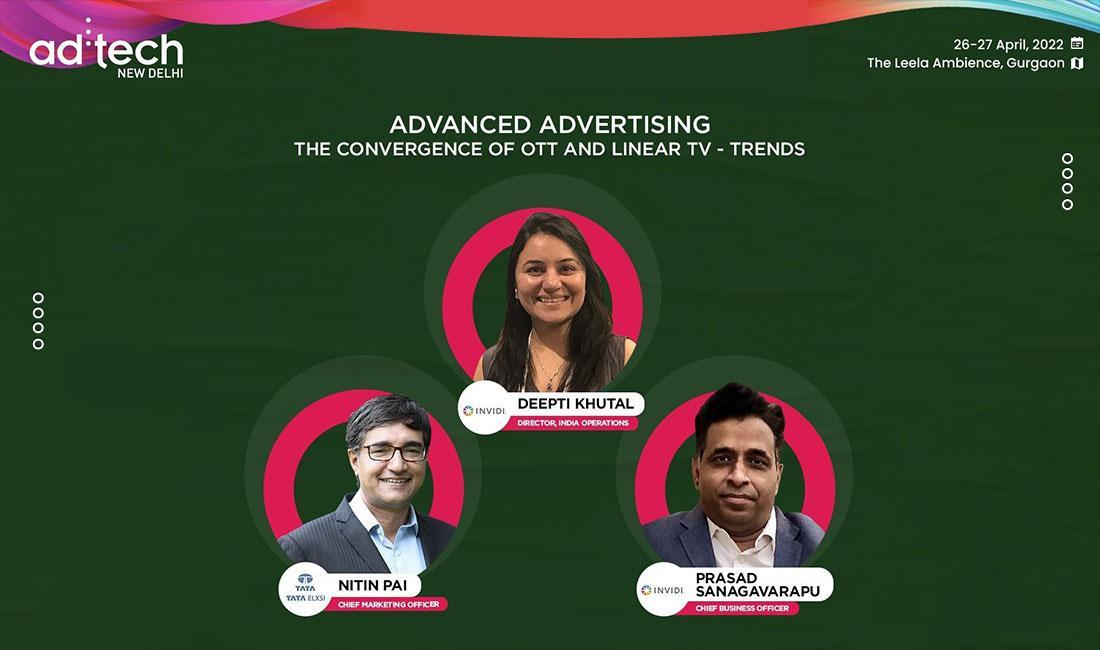 With Audiences spread across OTT and Linear TV, the Hybrid environments that connects Streaming, Broadcast, and Multiscreen devices are increasingly becoming pertinent to advertising and the ability to reach the relevant target segments.
Nitin Pai, CMO & Chief Strategy Officer at Tata Elxsi, spoke with Prasad Sanagavarapu, Chief Business Officer, and Deepti Khutal, Director of India Operations at INVIDI Technologies Corporation about what it takes to integrate and scale AdTech for our global customers, as well as what success looks like.
The Panel discussion includes: Amalgamation of Linear & Digital, reaching the audience wherever they are in the device universe. The trends in Pay-TV and OTT markets that specifically lead to convergence; How Broadcasters and Pay-TV operators are making newer investments into next generation Hybrid environments – and how that helps advanced advertising; How is Linear TV being adapted to OTT – how this helps to defragment the audience.