Attention
This website is best viewed in portrait mode.
Alef Introduces Velocity Partners Ecosystem to Drive Enterprises to the Edge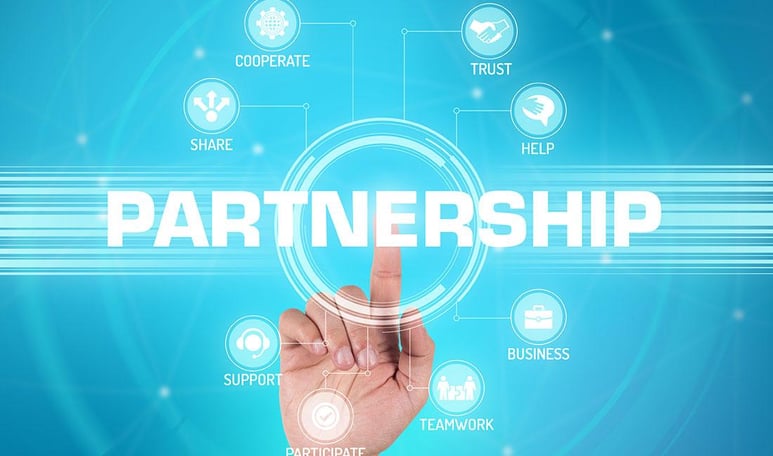 Tech Mahindra and Tata Elxsi Join Inaugural Program
New York City - December 14, 2021 Alef, the leading edge connectivity platform, today announced the formation of the Alef Velocity Partners, a new program to help accelerate 5G and proliferate edge deployments. Alef Velocity Partners aligns top channel partners, global systems integrators, and technology companies, arming them with the proper resources, tools, solutions, and services to radically change the way the world leverages edge compute technology.
This announcement comes on the heels of Alef's recently launched Private Edge Platform, which empowers enterprises to rapidly provision their own network through Alef Edge Points, enabling end-to-end mobile private networks in less than 60 minutes. They can build 5G edge applications and services and take advantage of the upcoming suite of APIs to host at the edge: compute, video, and security coming in early 2022.
With new investments being made in private networks, including the Infrastructure Bill's $65 billion allocation to improve internet access, Alef is proud to be at the forefront of this initiative as one of the founding companies behind edge computing with the foundational patents to prove it.
"This partner program spearheads a movement that will radically transform the businesses of deploying mobile networks, creating new economies, and solidify Alef as the leader in decentralized mobile internet," said Mike Mulica, CEO of Alef. "As private networks gain mainstream attention, it's important to remember that for enterprises and communities to truly reap the potential rewards of 5G technology, an ecosystem of diverse industry leaders must come together to accelerate the adoption of edge computing across the marketplace."
In partnership with Alef, Tech Mahindra and Tata Elxsi will initially launch in Philadelphia, which extends Alef's network of Edge Points to the top 20 cities nationwide. In addition, Alef Edge Points are deployed in edge data centers with last mile fiber connectivity to thousands of enterprises throughout the Philadelphia Metropolitan area.
Nitin Pai, CSO and CMO of Tata Elxsi Ltd. said, "With 5G, private networks will be the foundation for new digital services and we foresee high adoption in industries such as healthcare, transportation, manufacturing and media. As the world is moving towards a data driven future, data centers at the edge will be the choice for enterprises to increase control and decrease cost. Through this partnership Tata Elxsi will deliver industry-specific digital solutions covering digital applications, AI/ML & IoT, orchestration, monitoring and security solutions over Alef's Private Edge Platform."
To help enterprises begin their journey and experience the power of edge technology, Velocity Partners is offering six months of free connectivity to Alef's Private Edge Platform, along with a free CBRS Access Point.‍
Manish Mangal, Global Head of 5G & Network Services Business, Tech Mahindra, said "As organizations strive to meet the needs of their customers with latency-intensive network applications, Alef's Private Edge Platform combined with Tech Mahindra's solutions and services will help co-create high performance and secure 5G industrial applications. As a Velocity Partner for enterprises, we will help unlock new opportunities and drive innovation by powering up 5G private networks with edge internet that empowers enterprises to further accelerate digital transformation on edge."