Attention
This website is best viewed in portrait mode.
Assisted cooking: A new normal in the post Covid-19 world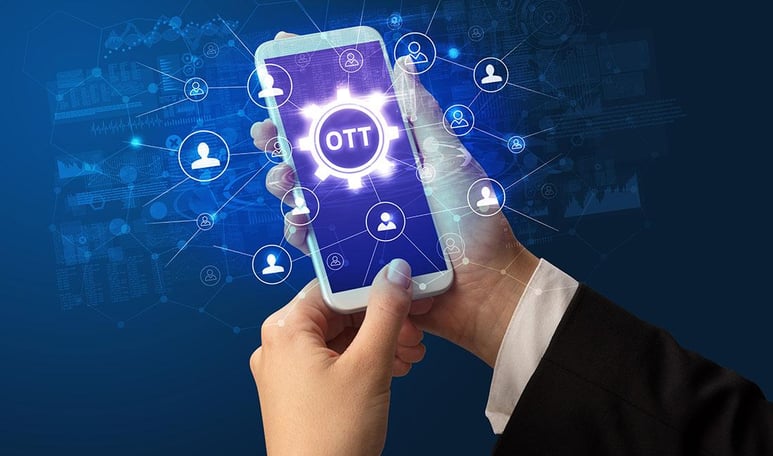 From how we work to how we interact with others, from eating out to eating home-cooked food, all changes point in one direction – one where food trends and eating habits will never be the same.
COVID has had a profound effect on our lifestyles. From how we work to how we interact with others, from eating out to eating home-cooked food, all changes point in one direction – one where food trends and eating habits will never be the same.
We can look at cooking in three ways. First, we have convenient cooking which requires us to invest the least amount of time in meal preparation, the one we see in our office canteens and community kitchens. Ready to cook meals and instant noodles also fall under this category.
The other category is need-based cooking which includes the food we prepare at home, the daily meals called breakfast, lunch and dinner. Here, we spend most of our time planning our meals and deciding what to eat. When working from home, planning what to have for lunch can sometimes be the most daunting of tasks of the day.
The final category is hobby-based cooking. This includes all your backyard barbeques, the Instagram worthy meals prepared on a weekend or when the impromptu buffets we whip up for a guest. It is all about gourmet meals and trying out something new. One of the more peculiar impacts COVID has had on our lives is that many of us have suddenly begun baking on the weekends to try out new recipes and show off our newfound culinary skills on social media. However, the impact of COVID-19 on the food preparation industry goes far beyond the rise of the weekend chefs.
On an average, 70% of the calories we consume are from the food that is cooked at home. However, as the world works from home during a pandemic preparing meals at home has become a daily chore and eating out is not an option anymore.
Many of us have only begun to realize how much time we spend each day to plan and cook meals. YouTube has become the companion that helps us figure out what to cook but for the uninitiated to figure out the right ingredients while shopping is a challenge that has stayed. Videos can help only so much, but getting the right flavour and texture requires us to run multiple trials that could still lead to a disappointing or disastrous result.
People today want help in making the right choices for things as simple as purchasing, binge watching a series or cooking a meal. We have e-commerce behemoths like Amazon and online platforms like Netflix covering the first two but continue to lack a platform that can guide us through the labyrinth that is sourcing raw ingredients and planning our daily meals. We need a platform that guides us as we prepare our meals from beginning to end, one that'll help us cook dishes that are packed with flavour and high nutritive value.
For the average person who cooks to satisfy his hunger, automation is the way forward. For example, ovens that can read tags on a meal kit and configure themselves, a refrigerator that knows what it contains and suggests recipes to prevent wastage, an application that tells you where you can get the best deals in your local store and a food management system that reorders daily consumables automatically. These improvements can be integrated with our lifestyle the same way mobile payment and ecommerce has and improve our overall quality of life.
For the amateur chefs, technology can be the tool that helps them explore new recipes, engage with others who share similar passions and improve upon their existing culinary skills. For example, AI enabled ovens recognize the recipe through a camera base input and decide the best cycle to cook it or a kitchen assistant that can systematically guide us in preparing meals. A social media platform for cooks to share their ideas and engage in collaborative cooking could also help.
I believe that the kitchen of the future will be the place where you will discover recipes, find new ways to cook and collaborate with others around the world. The aim is not to replace the cooking process but to make people better at preparing nutritious food at par with dishes cooked by professional chefs
It is necessary to provide end-to-end digital solutions for manufacturers to re-imagine and innovate products from the end user's point of view, helping them to deliver unique next-generation appliances.
The industry needs to work towards developing a higher understanding of consumer behaviour through focus groups and secondary research so as to identify hidden opportunities and develop bespoke solutions to address the newly-identified needs.
I see a future where kitchens will suggest what one can cook based on groceries available, any food allergies or diet plans that a user subscribes to or one that'll guide you step-by-step through the cooking process at your pace erasing the need to pause a cooking tutorial on YouTube. The future is a kitchen that recommends festival specific recipes depending on the time of the year and monitors your monthly consumption to give you the best deal on groceries from stores near you.
The future is an AI-powered Smart Kitchen.
At Tata Elxsi, we provide end-to-end digital solutions for manufacturers to re-imagine and innovate products from the end user's point of view, helping them to deliver differentiated next-generation unique appliances. Click here to know more