Attention
This website is best viewed in portrait mode.
Connected Vehicle Systems & Enabling Technologies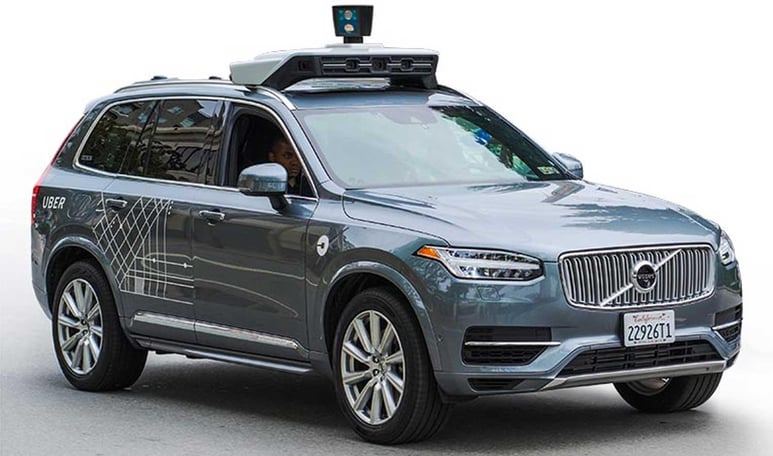 We take a look at the various aspects of technologies that enable the development and implementation of connected vehicles and related innovations
Human beings are designed to be social beings that connect with each other to stay in the society. Connections still linger, but it has taken new definitions in present times, with connectivity becoming digital in nature. This digital form of connectivity has also moved into other areas of industrialisation, with automotive being a top consumer. Vehicles are getting connected to each other as well as to various other points to enable innovations such as advanced driver assistance systems (ADAS), vehicle to vehicle (V2V), vehicle to infrastructure (V2I), vehicle to everything (V2X) and electric vehicles (EVs), among others. Let's take a look at the present situation of connected vehicle technologies, the innovations backing them, challenges faced as well as their role in the Indian context.
CURRENT STATUS
Connected vehicle systems provide solutions for various applications in a vehicle, right from being a source of entertainment to mobile phone connectivity, and to safety-critical autonomous driving functions. Sirish Batchu, Managing Director, Danlaw Technologies India said the adoption rate of connected vehicle technologies is on the rise globally, especially with the increasing adoption of ADAS, V2X and autonomous technologies. Connectivity is the backbone for EVs and finds applications in multiple segments including public transportation, personal vehicles, fleets, industrial & farming and special purpose vehicles. As compared to earlier times, the enabling technologies for connected vehicles such as electronics, communications and cloud are now also abundantly available and fairly mature. "This puts us in a good situation for faster adoption of connected vehicles in commercial & personal vehicles, public transportation and off-road vehicles", noted Batchu.
According to recent statistics reported by Forbes, there will be 700 mn connected cars, 90 mn autonomous vehicles, and 250 mn electric & hybrid vehicles on the roads by 2030, noted Swapnil Jain, Co-founder & CTO, Ather Energy. However, the pace at which incumbents are adopting these technologies has not increased, and only a handful of players are doing a great job in leveraging data from vehicles to add more features and improving the quality of experience, he pointed out.
According to Alexander Klotz, Head, TCI, Continental Automotive India, nearly all vehicles today have some form of connected devices. Connectivity in automobiles has several uses, with standard features today including improved human-machine interfaces, technologies that enhance passenger & vehicle safety, better performance, efficiency, and emission compliance. The extent of penetration of connectivity in a vehicle depends on the region it is being sold in and the cost of the vehicle itself, he pointed out. Many products in this domain are new and perhaps can only be used in a high-end vehicle, given that the cost factor is yet to normalise as demand picks up. However, even with a number of shortcomings, there is a strong interest in connected vehicles in India, observed Klotz.
Connected Cars are being transformed into smart devices as part of a wide-reaching mobility revolution, said a Valeo spokesperson. Connected vehicle technologies initially began with vehicle tracking, logistics management, geofencing and road maps. However, the growth of the internet has led to the introduction of many advanced features in vehicles today for uninterrupted connectivity, communication and entertainment. Telematics technologies that are taking off globally will facilitate development of new services and improve vehicle management. The Valeo official noted that full acoustic solutions such as personal voice assistance will enable motorists to control internal vehicle functions and interact with the outside environment. New smartphone usages such as hands-free access & car-start systems, car-sharing and remote parking are a few other features, he added.
SUPPORTING TECHNOLOGIES
The road to a connected car begins with telematics, said Shaju S, General Manager & Head, Transportation Business Unit, Tata Elxsi. Most modern cars provide some of these features including e-Call, b-Call, stolen vehicle tracking, maintenance alerts, vehicle diagnostics, over-the-air updates, remote door lock/unlock and engine start/stop. Subsequently, as the world progresses towards autonomous driving, connectivity based on V2X is becoming an integral part of modern cars. The cars communicate with the world in a connected car ecosystem through high bandwidth, low latency, and highly reliable links enabling communication from the vehicle to everything, explained Shaju.
In terms of supporting hardware, telematics is enabled inside the car by a Telematics Control Unit (TCU) that acts as a gateway between the external world and the in-car network. By way of the connectivity established through the TCU, the car then becomes a node in a wide network (IoT), thereby allowing vehicle occupants to control various devices connected to the internet in the home. The 5G wireless technology will also be a key enabler of more reliable communication for vehicles, which will play a critical role in managing safety challenges associated with connected cars, stated Shaju.
Valeo believes that connected vehicle technology is an amalgamation of hardware, software, electronics and the internet, with its effectiveness depending on multiple technologies working together efficiently. Hardware components such as sensors, cameras & Lidars, mobile technology platforms, and powerful electronic microprocessors that enable multiple functions are key to successful functioning. Edge Computing is another integral component that manages the microcontrollers to effectively transfer data to the cloud, the Valeo spokesperson added.
Jain observed that the connected vehicle technology relies on three different technologies. The first technology is the Vehicle Edge technology (IoT), which is still at an evolving stage. The second is networks connectivity, for which infrastructure will need to gear up to support as the numbers of devices increase. The final piece is the cloud technology, which is well-evolved, though applications to be built upon it are still trailing behind in the case of automobiles.
The growth in IoT technologies is a boon for enabling vehicle connectivity, as its application in other industry domains is bringing in more volumes and thereby lowering costs, noted Batchu. It is also pushing the need for a dedicated machine-to-machine (M2M) platform that enables better connectivity and control for connected vehicles and IoT solutions, he noted. Meanwhile, telematics has been a major enabler in all fleets; however, much more adoption is being witnessed in the commercial vehicle space, where logistics costs can be optimised by connected vehicle technologies. Cloud-based data platforms proved advantageous to all connected vehicle solution creators, where one does not need to worry about heavy investments in data servers, but rather just pay per usage on the cloud, remarked Batchu.
CHALLENGES
A major factor that poses as an issue with regards to future mobility innovations is that of infrastructure, more so in a market like India. In the case of connected vehicles access to high-speed, uninterrupted connectivity is a major challenge that comes in the way of adoption of such technologies. The second hurdle would be the high cost of data coverage, which is a recurring cost component in the case of connected vehicles and their related solutions.
However, Jain said there are other challenges that automotive manufacturers face today. The primary one is in the ability to marry web technology and automobile technology to offer the same connected experience to users that are used on mobile phones and gadgets, without incurring great cost. He said the second challenge is the changing consumer behaviour in the early days of connected vehicles and the opportunity to monetise it as well as offset the amount of upfront monetary investment required to build the technologies.
Other challenges are in the standardisation of communication technologies, location technologies and data formats, since the standardisation of these technologies will lead to much more cost-effective solutions and data exchange standards, noted Batchu. The Valeo spokesperson mentioned that other challenges impacting adoption are in creating high-quality and low-power consumption electronics such as mobile chip, Bluetooth receiver and other IoT components to suit the needs of automobiles.
Cyber security is also a major concern in a connected car, said Shaju. As the car gets connected, there are more number of avenues through which the security of a car can get compromised. Another challenge with its adoption is that there is an uncertainty in the business model of the ecosystem. For a fully-fledged connected mobility to take shape, car manufacturers, network operators, application providers, service providers, etc. should come together and reach a consensus on sharing the cost of associated infrastructure, explained Shaju.
CONCLUSION
The major portion of connected vehicle technologies will be utilised to manage fleets better, due to the qualities of remote monitoring of vehicles and drivers as well as occupants. Factors like the recent introduction of AIS 140 standard for commercial and public transport vehicles enables an opportunity for faster adoption of connected vehicle technologies in India, observed Batchu. Valeo believes that the continued emphasis on safety by the Government in India will witness many features using connected vehicle and telematics being implemented in future vehicles. However, these systems will also play an important role to address demands of passenger vehicle customers, due to the level of convenience and safety offered.
Further, connected vehicle technologies can be easily adopted into electric vehicles due to the high level of electronics present in these vehicles. Another segment that leverages connected car technologies is shared autonomous mobility. However, in the wake of the current pandemic, this could be adversely affected, and people could prefer personal vehicles, which would delay the adoption of shared mobility.