Attention
This website is best viewed in portrait mode.
Converging Technologies for Efficient, Intelligent Off-Highway Vehicles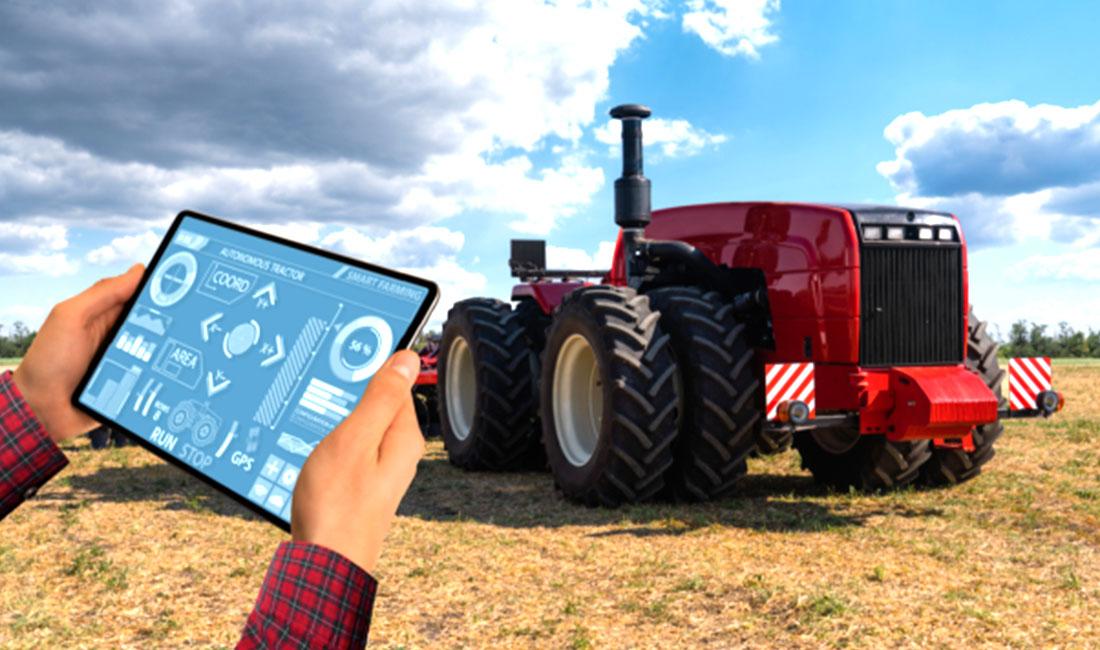 By 2025, a total of 6.8 million construction machines with embedded connectivity will be sold. The global IoT construction equipment market will expand at a 25% CAGR until 2025.
The heavy machinery sector is seeing another surge of technological transition. The development of intelligent connected devices is generating new possibilities and new business models. The IoT wave and disruption of the faster 4G and 5G network reshaped strategic factors and widened market boundaries, transforming traditional products into a system of connected smart products.


Connectivity, telematics, smart HMIs, cloud, operator assistance, machine vision, and advanced analytics are among the innovations being combined to develop smarter off-highway vehicles. OEMs are constantly looking at ways to incorporate these innovations into successful product redesigns to meet changing consumer demands and desires when adding new services.


Over the next five years, advances in 5G adoption and wider usage of smarter and connected off-highway vehicles will accelerate, resulting in improved autonomous real-time control, efficiency, and operational experience.


Heavy machinery for construction, farming, and mining has seen significant technical advancements in areas such as power generation, transmission & regulation, and its primary support technology has increasingly evolved.


However, due to the complicated structure, rugged climate, and wide variation of load conditions for the equipment, issues about the reliability of condition monitoring systems, advancements in automated operation technology, and more accurate scene details of the operating environment must be discussed.


Sensor systems have made significant strides in resolving the above technological issues. However, in comparison to other fields such as industry and automobiles, the mechanical configuration, power system, transmission system, and environment of heavy machinery are incredibly complex, necessitating more stringent specifications for sensor technologies applications in heavy machinery, also on a par with military equipment.


Connected Vehicles


Connected heavy equipment and intelligent off-highway vehicles of the future are equipped with sensors that track vital parameters and transmit data to telematics systems at predefined intervals or when an abnormality is observed. The telematics unit uses edge analytics to track sensitive events based on predefined criteria.


Simultaneously, this data is transmitted to the cloud for advanced analytics using long-range networking technologies. Additionally, a smart HMI integrated into the machinery delivers vital information to the user. The diagram below illustrates the critical technical elements of intelligent off-highway vehicles.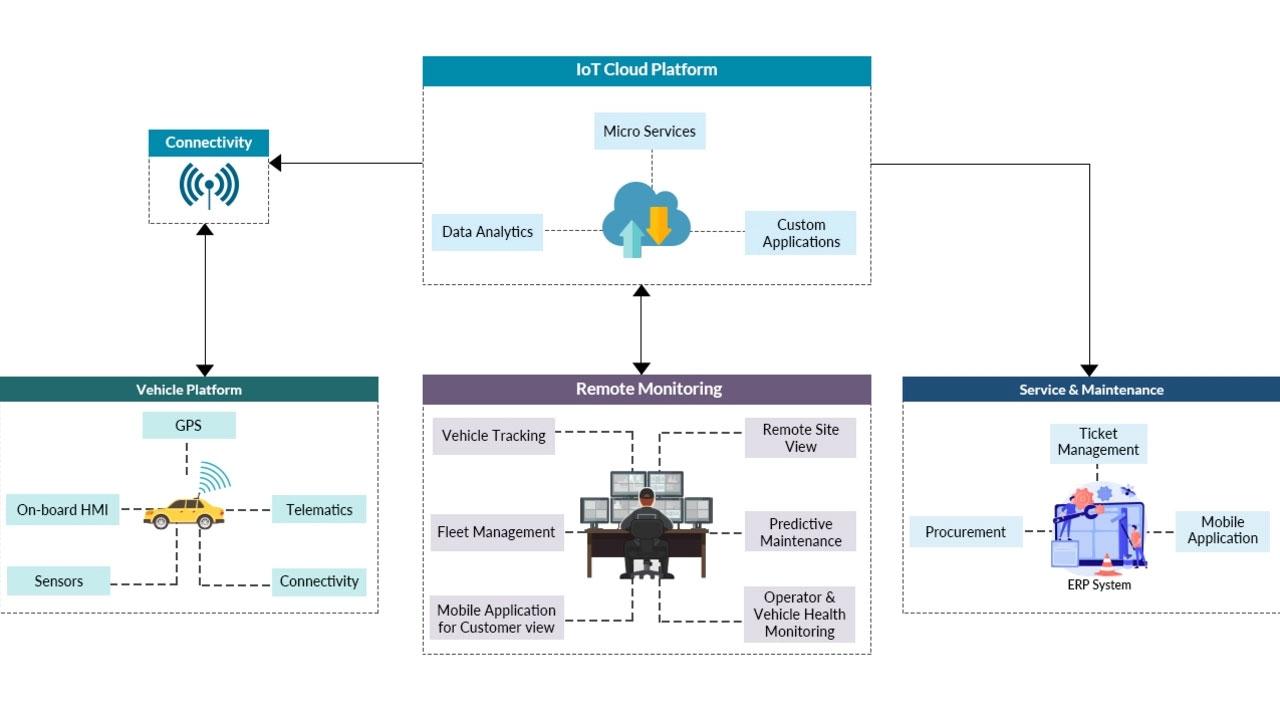 Fleet Management
Heavy machinery manufacturers also bear the burden of maintaining their fleet, machinery, and other properties operating effectively while simultaneously minimizing maintenance costs and time-sensitive repairs. The use of operational data from construction machinery enables the implementation of new services ranging from predictive servicing to pay and use.


Given the rapid time-to-market requirements for industrial products and services, it is critical to determine the root cause of possible defects or deficiencies before their occurrence.


Internal sensors on IoT-enabled autonomous vehicles typically track the engine's health and auxiliary equipment and guide predictive maintenance. Tracking trends in real-time and analyzing historical data, analytics, and AI models based on predicting equipment failure can be developed. These rules continue to evolve as new evidence, and situations are encountered.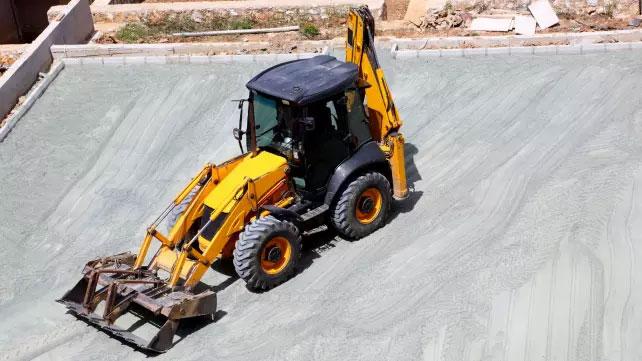 A micro-service-based application/interface can be used to display, track, and respond to critical equipment health indicators from any remote site. Once the forecasts become more reliable, this data will be compared to ERP data, ensuring that the appropriate replacement parts, support supplies, etc., are procured at the appropriate time, resulting in decreased downtime and improved efficiency.


Digitalization is now reinventing the farm, mining, and construction sector, resulting in a value shift from the primary value chain to engineering and design and subsequently to fleet management and operations services.


Moving forward, we would witness the commotion of technological advancements such as a higher level of autonomous operation, more reliable and stable connectivity with 5G, which will enable real-time autonomous control of equipment for hazardous and repetitive operations. With these changes getting adopted, it would be fascinating to see improved safety and time of operations in these sectors.