Attention
This website is best viewed in portrait mode.
COVID-19 led health-tech cos to reconsider product designing to be appropriate in current context: expert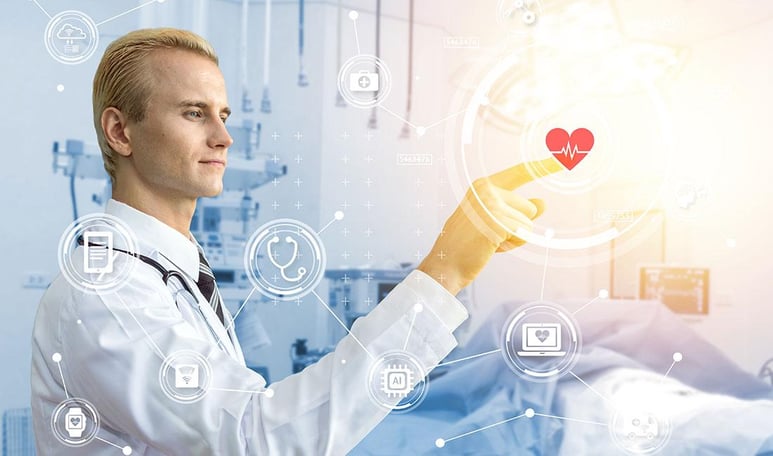 COVID-19 pandemic has led health-tech companies to reconsider product designing to be appropriate in the current context. This ongoing health crisis has led to a paradigm shift for technology disruption to ensure enhanced efficiency with expanded access for diagnosis and treatment, said Shyamsunder BK, chief designer, product and packaging, Tata Elxsi.

Increased focus on fitness and good health along with concern to improve immunity, mental health , sanitation and hygiene practices are all seen as potential opportunities for medical device design companies to develop advanced products, he added.

Even New Education Policy-2020 (NEP) gives high priority on children's health and their nourishment. All this creates a need for data on health parametres which can be accessible to both people and their physicians. Apparently smart wearables, home monitoring devices and portable diagnostic kits are becoming quite popular, Shyamsunder told Pharmabiz in a telecon.

Internet of Medical Things (IoMT) and Artificial Intelligence (AI) have opened up a world of possibilities to transform healthcare access providing companies, doctors and patients with new insights and analytics to enable better decision making and have a competitive advantage, he noted.

Speed to market is quite important. The demand is towards giving consumers the care and control of their health with remote monitoring systems. This is one year where Tata Elxsi has been working on. While we cannot share details of the companies that we are working for as products are in the process of development. All that can be said as of now is that the company is playing a major role in design of diagnostics devices. Point of care devices like glucose monitoring, heart health and those that capture multiple body parametres to analyze the progress of health making it more patient-centric.

Another area where we have done work in the last 10 to 14 months is related to COVID testing kits to allow large scale turnaround of test results. Here we provided details on what kind of systems and platforms are needed to be developed. We have partnered to developing entire solutions for RT-PCR and antigen based test companies making them environment friendly to be discarded safely when used across airports among other public places, he said.

Much of our focus is now on AI and machine learning along with augmented and virtual reality. The newly designed diagnostic devices are digitized with a lot of data bringing preventive care to the fore. Going forward, preventive care is going to be a much-sought-after pathway, for which we need to put in place advanced diagnostics to be prepared to face the inevitable like the ongoing pandemic, said Shyamsunder.

We are helping health tech and medical device customers to reconsider designing with application of digital technologies such as IoT (Internet of Things), Cloud, Mobility, Virtual Reality and Artificial Intelligence, he said.