Attention
This website is best viewed in portrait mode.
Future growth of medical device market in India as compared to the global market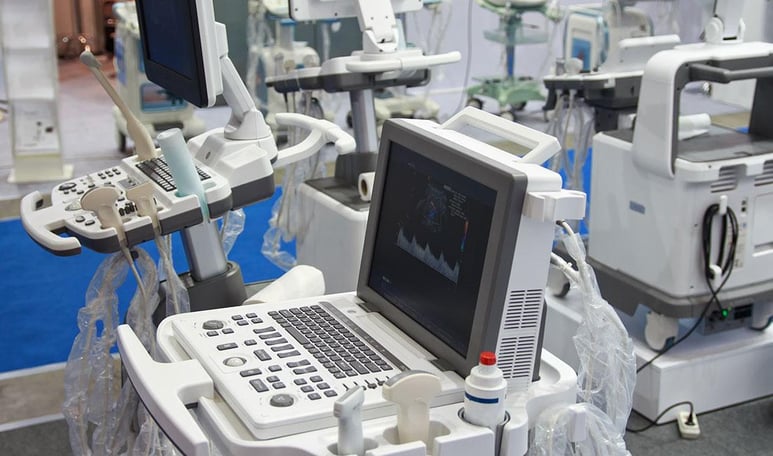 India is fast growing as a key market for medical device outsourcing. The industry has seen tremendous growth over the last decade, and the current development trends indicate even greater potential in the coming years. Several joint ventures, agreements, and loan licensing procedures have influenced the market. The government has also taken several reforms to develop the market by regulating it to bring out more transparency and by allowing foreign investments in the industry.
Challenges
The recent move to allow 100% FDI in medical devices outsourcing by the Government of India will change the industry's outlook significantly for the better. In the past, the absence of a clear and consistent regulatory framework and lack of adequate incentives and funding for manufacturing devices in India has kept the industry from realizing its full potential. Although the changes in FDI policy will go some way to improve the sector, there are several other challenges that could deter foreign investors from manufacturing in India. High tax rates imposed on domestic manufacturers have made investment unappealing to some foreign companies, especially given the comparatively low amount of tax levied on imported medical goods. Therefore, it is hardly surprising that foreign firms often choose to access India's medical market without establishing a direct presence; many companies establish factories in neighboring countries and export devices into India.
Advantages
Despite the fact that the current challenges compared to the global market, some of the advantages India will continue to offer in areas like reduced cost of labor, a high level of technical expertise, and funding from governments for R&D investment to accelerate new product development has made India most favored destinations for outsourcing manufacturing services. With more and more multinational firms are looking at customizing their products to suit country-specific requirements, the segment is only likely to grow in the coming years. The recently tabled 'The Drugs and Cosmetics Amendment Bill, 2013' is expected to recognize the uniqueness of medical devices, equipment, consumables, and diagnostic products. With this disengagement of medical devices from drugs, there will be a significant reduction in timelines for approvals or licenses for medical devices. This will help local manufacturers to grow significantly and compete on a global scale.
Future Growth
The global size of the medical devices sector is predicted to reach the US $400 billion this year. However, India being a key player in the global pharmaceuticals industry, of which medical devices are also a key part, has underperformed.
The country's medical devices market share stood at the US $6.3 billion in 2013, contributing around 7-8 percent to overall healthcare spending in India as opposed to the 18 percent contributed by pharmaceuticals. With per capita spending estimated to be at less than US $3, it is understandable that the government feels FDI is the only way to spur domestic growth. Despite such figures, India's medical devices sector is expected to experience unprecedented growth during the next decade. By 2025, the industry is projected to be worth the US $50 billion. This can be attributed to the country's growing middle class, an increase in the number of hospitals, and, consequently, a greater need for sophisticated medical devices and better healthcare. (Source: Link)
Some of the growth factors in Healthcare
Market Factors – Growing population, aging, income base, and associated disposable income, increasing socio-economic inclusion of rural and deprived in the mainstream economy, heightened manufacturing innovation to create customized products to meet the needs of all income segments, changing disease prevalence and growing awareness among the middle class to focus on early detection and disease prevention.
Non-market Factors – Development of infrastructure, favorable regulations, FDI inflow, outsourcing of manufacturing and R&D activities to India, government initiatives to improve healthcare access through insurance schemes such as RSBY (Rashtriya Swasthya Bima Yojana), Aarogyasri, etc.
Disease patterns in India: India has earned the dubious distinction of becoming the world's capital of coronary heart disease and diabetes. According to the World Congress of Cardiology, it is estimated that by 2020, heart diseases will be the cause of over 40 percent of deaths in India compared to 24 percent in 1990. According to World Health Organisation (WHO) estimates that nearly 200 million people all over the world suffer from diabetes, and this number is likely to double in the coming years. In India, there are nearly 50 million diabetics.
Conclusion:
As stated by the new market research report on medical device outsourcing, the United States represents the largest market worldwide. Asia-Pacific is forecast to record the fastest CAGR of 14.9% over the analysis period- 2020. Less expensive production of devices coupled with adherence to stringent international quality standards marks the emergence of Asia as the most desirable production hub. Asian countries, specifically India and China, are emerging as attractive low-cost destinations for leading medical devices OEMs. (Source: Link)
About the Author
Vimal Kumar P, Senior Specialist, Medical Electronics, Tata Elxsi. Vimal has 23 years of work experience in the biomedical and aerospace industries in mission and life-critical applications. He holds a Patent for the smallest 3 lead ECG machine. He leads Tata Elxsi's medical electronics solution team, which plays a pivotal role in conceptualizing and developing solutions for the medical device industry.
---
DISCLAIMER: The views expressed are solely of the author, and ETHealthworld.com does not necessarily subscribe to it. ETHealthworld.com shall not be responsible for any damage caused to any person/organization directly or indirectly.