Attention
This website is best viewed in portrait mode.
Publication Name: health.economictimes.indiatimes.com
Date: May 2019
Opportunities and challenges in medical devices validation: Suhas Tamras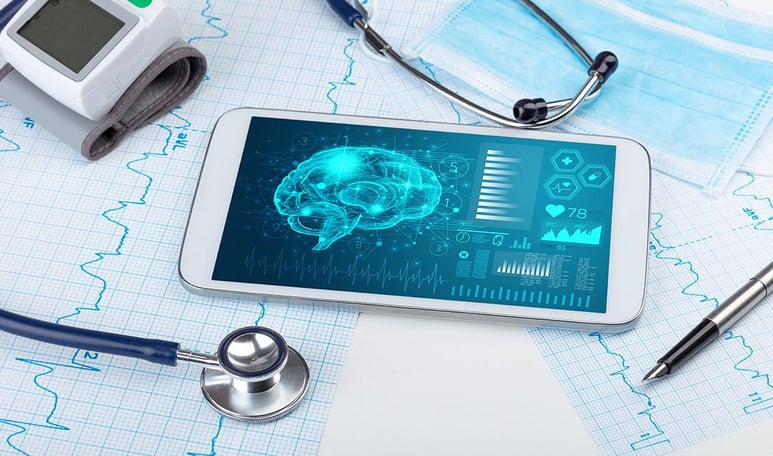 The global medical device industry is poised to reach USD 543.9 Billion by 2020 driven by the increase in the lifespan of aging individuals as well as the increasing costs of healthcare globally.
By Suhas Tamras
Global Head, Medical Devices and Healthcare Practice at Tata Elxsi
The role of medical devices in providing better diagnosis and treatment of the patients is becoming more and more important in the standardization of care. The globalmedical device industry is poised to reach USD 543.9 Billion by 2020 driven by the increase in the lifespan of aging individuals as well as the increasing costs of healthcare globally.
The Indian device market is currently established at USD 5.5 Billion and is growing yearly at a steady rate of 15% CAGR. In line with the steady growth of the industry and in line with the 'Make in India', initiative by the Indian Government, the Central Drugs Standard Control Organization (CDSCO), published the new Medical Device Rules, 2017, which came into force on Jan. 1, 2018. The new rules have been formulated to promote domestic manufacturing and to regulate import and manufacturing in line with the GHTF (Global Harmonization Task Force) guidelines and are in consonance with these rules' risk-based classification. These modifications in the medical device rules of 2017 also enable Indian manufactures to export the finished high quality products from India to the world.
As an Original Equipment Manufacturer (OEM), it's imperative that the global quality standards are maintained to ensure that no untoward incidents happen to the patient or to the operator of the equipment. Thus it is of utmost importance to have in depth verification and validation protocols designated to ensure complete safety, precision, accuracy and functionality once they are released in the market. According to reports, a single major recall can cost medical device companies millions of dollars, ruin credibility and cause a significant drop in share price.
Validation of medical devices forms an integral part of the complete product development lifecycle. It is important that validation is performed throughout the design, manufacturing and release stages to ensure product quality and thereby, avoid costs associated with warranties and recalls. Hence, a thoroughly planned validation program allows the medical devices manufactures to deliver a device that is safe to use and can be released in the market without any risks of non-conformity and avoid expensive recalls.
An assurance process involving verification and validation meets the laid down requirements and specifications to fulfil intended purpose. Verification of medical devices is intended to ensure that the product meets a set of design specifications. This is done at every output stage of the product development lifecycle in order to ensure that each output is verified as conforming to its input.
The process of validation should be performed on two levels - design and process validation. As per the regulation 21 CFR 820, design validation means establishing by objective evidence that devices specifications conform to user needs and intended use(s), while process validation means establishing by objective evidence that a process consistently produces a result or product meeting its predetermined specifications.
With the medical devices getting smaller, complex and more advanced by the day, carrying out a strict device validation routine is of critical importance. Multi-level qualification needs to be carried out in terms of installation, operational and performance to establish documented evidence for high quality manufacturing process which ensure that the product meet pre-determined quality requirements. For example, with the trends of automation and additive manufacturing, it becomes highly critical to validate the processes to ensure its repeatability and reproducibility.
In the past decade, a number of companies have come up with new technologies and devices to suffice the unmet needs in the healthcare ecosystem. This has led the regulatory authorities to have a greater focus on risk analysis, to ensure innovative and safe solutions reach the patients. There are companies today that have an eclectic mix of regulatory experts, biomedical engineers, usability engineers, requirement engineers and electrical engineers that bring in in-depth understanding of various functions involved in the entire process of validating medical devices. Its geography specific regulatory requirements exposure, allows such companies to work closely with OEMs of all sizes, analyse risks in their various processes and mitigate them to deliver quality products.