Attention
This website is best viewed in portrait mode.
OSNtv subscribers get new Android receiver powered by Tata Elxsi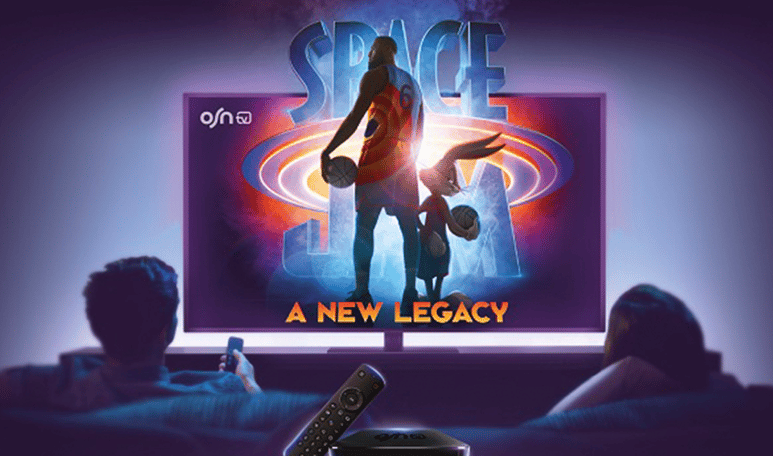 OSNtv is a fully dishless product with IP functionalities to offer better UX/UI as well as a streaming TV environment so users can access all the OSN channels and their apps in one place.
OSN has upgraded its home product, OSNtv, as it evolves to a fully dishless offering with IP functionality.
Tata Elxsi, a major player in design and technology services, and OSN have collaborated to develop OSNtv box – an all-in-one new product that will bring together OSN exclusive and curated live TV channels, streaming, and free-to-air entertainment across a single Android device.
Commenting on the agreement, Devrim Malak, SVP of Strategy at OSN, said: "The OSNtv box combines both pay-TV and OTT services in one place. It is a convenient, one-stop solution for entertainment aggregation that simplifies content discovery and provides an enhanced family viewing experience along with parental controls based on customer needs. Tata Elxsi's proven Android TV expertise, along with their ready-to-deploy suite of solutions, enabled a faster launch of OSNtv box."
She added: "Upgrades to OSNtv now makes viewing content even easier, while bringing OSN into a new age of dishless entertainment and streaming-first capabilities. Together with new channel offerings, and an upgraded user experience, the company ensures that viewers have access to the very best in entertainment through an all-in-one product."
Tata Elxsi won the "Best in Linear Distribution" for OSNTv box at the inaugural edition of BroadcastPro Manufacturer awards, held on 17th May 2023, in Dubai.
The OSNTv box is powered by Tata Elxsi's AndroidTV solution suite, which includes a custom operator-tier launcher, OTA and iCX. Tata Elxsi's customised OTA (Over The Air) platform helps deliver seamless software updates for an enhanced customer experience, while the iCX (intelligent CX) platform offers intelligent monitoring, real-time diagnostics and troubleshooting.
Tarun Joshi, General Manager & Head of Google Technologies at Tata Elxsi, added: "With its AndriodTV Centre of Excellence (CoE), Tata Elxsi brings deep expertise in TV platforms and engineering. This complex programme showcases the best of Tata Elxsi, bringing together design and development for hardware, software, in-house solutions, as well innovations such as content search and discovery, as well as all programming managed to allow OSN to launch their product in a record time of 6 months, giving OSN a future proof platform for continued innovation at scale."
Launching June 1, the new OSNtv box will bring together the best of both worlds to cater to families and individuals with exclusive and curated live TV channels, streaming from all apps and entertainment across a single Android device. The product has now evolved to a 'plug and play' device, with no installation and can be used by all connected households in the region with or without a dish.
The OSNtv user experience also gets an upgrade, applicable to new and current subscribers. On top of existing capabilities, users can now take control of Live TV, offering instant rewind, pause and restart functionalities. OSN's streaming platform OSN+ is integrated from the interface, and allows users accessibility to the content when they are on the go, or to use on additional devices at home. Additionally, the product has optimised the look and feel of the platform with an enhanced UX/UI to encourage discoverability and the introduction of new curated channels that bring premium and exclusive content from Hollywood and beyond.
As part of the evolution, OSN has also launched three brand-new channels to aid in the enjoyment and discoverability of content. New channel offerings include the flagship channel, OSNtv One, which will offer a wide range of content catering to a broad demographic, while OSNtv Showcase Classics taps into the vast HBO library to offer fans a chance to indulge in timeless HBO favourites such as Game of Thrones, The Sopranos, and Sex and the City. OSNtv Now is an integrated channel combining the best of OSN W and OSN Living.