Attention
This website is best viewed in portrait mode.
Lifescience tech experts view smart medical devices with AI & blockchain to boost patient care & monitor cyber security threats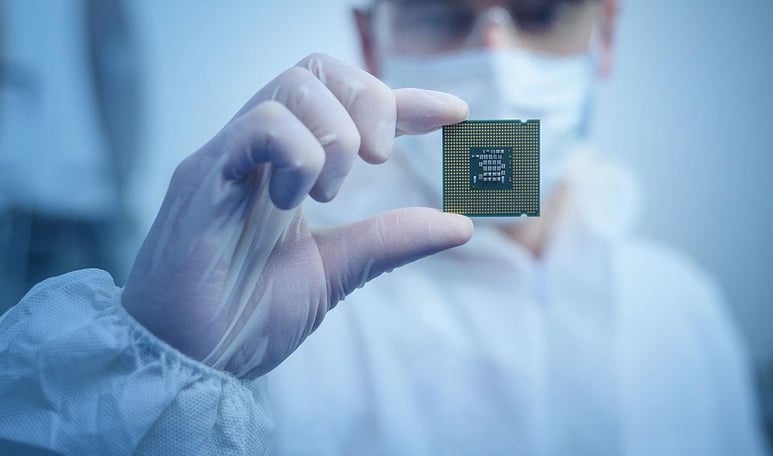 Technology experts are of the view that digital transformation in the Indian lifesciences space has enabled design and development of smart and intelligent drug and medical devices to facilitate medication adherence and security management.

Deployment of technology has been a critical step to integrate security and establishing standards across pharma and healthcare establishments to thwart cyber attacks.

According to Srinivas Rao, co-founder and CEO, Aujas, cyber attacks on the industry has changed the face of cyber security. With rampant digitalization, came massive security breaches and ransomware attacks like the highly publicized cosmos attack which accelerated the need for advanced security measures. Regulations such as GDPR and Sri Krishna panel recommendations on data protection further pushed Indian companies including pharma and healthcare to bolster their security standpoints.

The Gartner report estimated Indian cyber security spend to touch US$ 1.7 billion in 2018. Even the chief information officers (CIOs) are increasingly aware on the significant impact of a cyber attack on the organization's reputation and balance sheet, he added.

Therefore the year 2019 too holds much promise in Artificial Intelligence (AI), Internet of Things (IoT) and multi cloud applications. However, a 'security by design' mindset is not only a technological asset but an existential necessity. Integrating security and establishing standards is the critical first step to deploying new technology. Cyber attackers will get smarter and use new techniques such as leveraging social engineering to mimic behavior. This is where machine learning (ML) and AI will step in to spot unusual patterns when large volumes of data is generated. While AI can identify the employees most likely to be targeted for a cyber attack, there is need to focus on training and awareness to instill resilience across organizations, stated Rao.

"Technology has led to the transition of a connected health paradigm. There have been efforts to standardize communication interfaces via protocols like Continua, HL7, DICOM etc. In 2018, the digitization focused more on the decentralization of healthcare and making it available to the end user. Hence, in addition to the technology risks, this paradigm also poses risks arising out of the usability aspects," said Suhas Tamras, Global Head, Medical Devices and Healthcare Practice, Tata Elxsi.

Owing to mass adoption of digital technologies, healthcare industry has also witnessed significant growth in digital data, which offers immense opportunities to build various AI/ML-driven solutions and automate workflows and processes for improved outcomes across the care continuum. In the coming year, AI models will become more precise and accurate. Digitization has been a boon for the healthcare and 2018 saw the evolution of AI driven tools at a staggering rate. In the coming year too, AI will further drive and shape the future of healthcare, said Tamras.

Year 2018, indicated significant growth of AI, Electronic Health Records and Wearable Devices. A pressing issue is emergency care as trauma exceeds cancer and heart diseases combined. The government in 2019, should ensure emergency care becomes a key element in the healthcare system, stated Leo Mavely, founder-CEO, Axio Biosolutions.

According to Deepak Pargaonkar, Senior Director - Solutions Engineering, Salesforce India, the healthcare industry is about to witness significant changes over the next few years; the digital health market is expected to reach US$ 206 billion by 2020. According to a recent IDC study, Salesforce and its ecosystem of customers and partners will create more than 244,000 jobs and enable more than $68 billion in new business revenues in healthcare revenue creation by 2022 worldwide.

The industry is challenged with a disarray of legacy systems and paper-based records that result in inefficient use of patient data. It needs to put the connectivity fabric in place providing a 360-degree view of the patient - interconnected systems between hospitals, collection of data by digitally enabling patients through mobile devices and wearables will improve the patient experience and streamline provision of healthcare, he added.