Attention
This website is best viewed in portrait mode.
Secure SD-WAN lays a strong foundation for Digital Transformation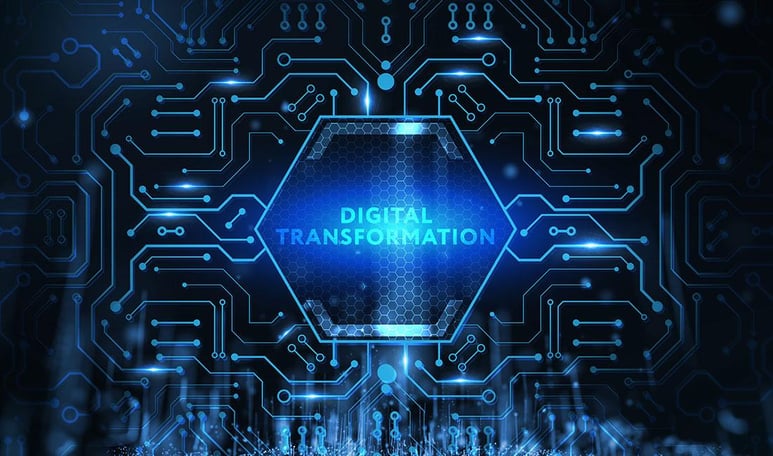 By: Rajagopalan Rajappa
Deputy CTO & Head of Network Transformation Technologies, Tata Elxsi
Shubhendu Parth (SP): we hear a lotabout software- defined technologies changing the network and driving digital transformation. what has been the impact of SD-WAN and vCPE?
Rajagopalan rajappa (RR): SD-WAN is the first big leap in transforming static, rigid, multi-touch human- intensive, hardware-centric network to a Zero-Touch programmable software-centric virtualized network. This network fluency and service delivery platform as vCPE at enterprise premises provides the pliability, flexibility, and agility for rolling out services. The services could range from inter-branch connectivity solutions, branch office security, collaboration platforms, and other enterprise business operations. These services could be hosted either on enterprise data centers or on the public cloud. In fact, SD-WAN being an overlay technology with programmable virtualized routers at enterprises end eases the unprecedented demand and enables anywhere, secure collaborative work environment for large and small scale businesses.
SP: Does this mean that SD-WAN will change the way enterprises are managing their networks?
RR: Over 80-90 % of SD-WAN fulfillment and assurance processes are automated and orchestratable by design. SD-WAN service enablement, right from customer on- boarding to product and service order management are cast in e-commerce and the app store model. This enables the seamless addition of new products and services to the existing catalogues. The self-service and monitoring combined with probing capabilities enhance the customer experience and reduces the customer trouble tickets.
SD-WAN solutions can bring in better control and management to the real-time network traffic and can help prioritize traffic and improve service reliability for enterprises. This could enable enterprises to segment and prioritize the critical business applications traffic over non-critical ones.
SP: will the pandemic-driven WFH lead to an increase in SD-WAN adoption?
RR: The pandemic had a huge impact on enterprises of all size and shapes and their working and operational models. The marginal WFH thus far followed in smaller scale in industries had suddenly had become mainstream. This had given birth to Singleton branch if we can call it as Zepto branches and to peering transactions and large scale collaborative functions.
Suddenly, the scale of provisioning, monitoring, securing had soared to millions, if not billions worldwide. Without software-centric programmability, automation and orchestration capabilities that are inbuilt into SD- WAN, it will be impossible to meet and sustain the operational demands that were at planet scale. We anticipate the current model may continue to stay albeit in lesser scale and so the requirement of such an agile system continues.
SP: what are some of the key reasons for organizations to invest in SD-WAN?
RR:We have to keep in mind that the secure SD-WAN lays the strong foundation for Digital Transformation by enabling seamless connectivity to partner, supplier eco-systems through open APIs and identity and access management solutions. In that sense, the investment that gets in SD-WAN accelerates the digitizing of internal and external business processes and operations, enabling significant value creation of all the stakeholders. The transformed network, thanks to SD-WAN can have lower opex, better security and improved application performance, lower network complexity and ease of branch interconnect.
SP: Please share some of the challenges experienced by your customers during their sD- wan deployment? what were the lessons learned
RR:The key challenges are interoperability with multi-vendor vCPEs, assessment of performance KPIs, Scalability, geo-redundancy and isolating the respective problems in the production network. The learning prompted us to build test solution and enablers for scalability, vCPE Soft simulators for inter-ops and KPI assessment tests, pre-fabricated test strategy and test cases for high availability, redundancy, and end to end service continuity.
SP: so how plausible is the idea of application- aware networking?
RR:Effective application-aware networking SD-WAN products are possible only through adequate point of presence, efficient monitoring, probing, path selection algorithms and dynamic orchestrated peering with other providers as the solution needs to span across multiple geographies and national boundaries in some cases. In our view, this requires further maturation time.
SP: how is Tata elxsi handling the SD-WAN market and where does it stand in india?
RR:Tata Elxsi helps align network technology to customer business needs. We work with CSPs, large and medium enterprises customers in India and worldwide as system integration and certification partner. Our vendor-neutral approach enables us to recommend an SD-WAN vendor solution after objectively evaluating cost vs. capabilities, maturity, and roadmap. The customer-specific contextual use cases and services are then certified for features, scale, and resilience in pre-production labs. This is followed by the support to make them operational and managing them.
For most of our customers, we enable digital transformation by completing the tech stack integration to IT stack/BSS and align with the digital services and e-Commerce paradigm.
SP: where does it fit in Tata elxsi's overall digital strategy?
RR:Tata Elxsi is strategically invested in for more than five years in digitization and transformational automation services through platforms, solutions, partnerships, and technology enablers. In our perspective, SD-WAN is the first big step towards the digital network transformation. With this backdrop, we have conceived and built several accelerators for customers starting from an Orchestrator, SD- WAN scalability test solutions, vendor agnostic pre- fabricated test strategy, and suites complemented by SD-WAN security reference solution. This would accelerate the digital platforms and services-based value creation strategy for Tata Elxsi customers.
SP: what parameters should an enterprise use to evaluate its SD-WAN needs and decide on which solution suits its need?
RR:We use a set of parameters from orchestrator to monitoring for remediation and recommend the same for our customers. There are additional critical requirements for making it operational, including the support; roadmap and agile delivery process also need to be critically evaluated alongside.
For ease of orchestration, the solution should be model-driven and highly scalable. It should allow inter- operability with third-party vCPEs, dynamic path selection, dynamic peering capabilities, management, and security. It should also have rich capabilities for effective end-to-end monitoring of infrastructure, virtualized functions, active probing capabilities across layers, remediation and adaptive capabilities for SLA, QoS and QoE. Besides, strong data governance, open API's for integration into BSS/OSS, third party tool integration like SIEM, integration into big-data system for advanced closed loop remediation, the total cost of ownership, regulatory compliance and certification are the other parameters that one should consider while evaluating an SD-WAN solution.