Attention
This website is best viewed in portrait mode.
Tata Elxsi on hiring spree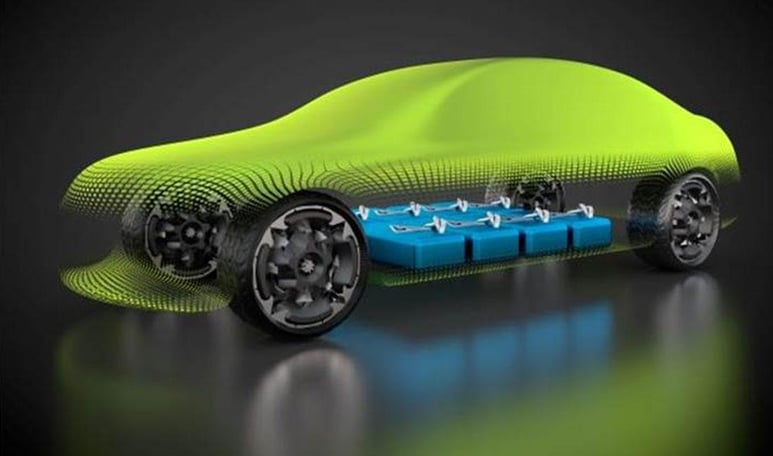 The company is investing in new age technologies such as EV development capabilities including control software development, battery management systems & validation
Tata Elxsi which provides integrated software services to automotive sectors, amongst others, is planning to induct around 1000 engineers in the coming quarters to meet the rising demand.
The development comes even as the company recruited over 2000-odd engineers last year including 1000 for the transportation segment alone.
In order to accommodate those who will be newly hired, the company is also working on expanding its office spaces. Shaju S - Vice President and Head - Transportation Business Unit, Tata Elxsi told Autocar Professional that the company has taken up space at the newly-built SEZ campus in Trivandrum. Its Hyderabad office which was opened last year is now fully operational and is primarily addressing the needs of the company's transportation customers. "In addition, we have been increasing our capacity in other centres in Bangalore, Pune, and Chennai," said Shaju.
Tata Elxsi like its peers, has been experiencing a relatively higher attrition rate since the past several quarters due to sudden rise and buoyancy in the job market, which has led to talent crunch in certain skill-sets. In order to mitigate the problem, companies are actively offering better salaries and incentives not only to attract the desired talent but to retain the existing ones. Tata Elxsi, on its part has taken several HR related measures and increased its resource intake by hiring a healthy mix of freshers and lateral-hires. The company has so far given three salary hikes to its existing employees over the past 15 months, the company recently informed investors in its post Q3FY2022 results conference call .
The company's performance in Q3FY2022 offers indication of the continuously improving ground situation even as auto companies look forward to bounce back amidst the headwinds arising out of pandemic and its related supply chain issues.
Tata Elxsi's revenues from operations during the quarter reached Rs 635.4 crore, up 6.7 percent QoQ basis and 32.2 percent on YoY basis. Further, the net profit increased to Rs 151 crore, reporting a growth of 20.4 percent QoQ and 43.5 percent on YoY basis . Embedded product design (EPD) , which is the company's largest division, clocked a growth of 9.6 percent QoQ and 35.4 percent YoY. Within EPD, the growth was broad-based across verticals with transportation business posting a growth of 9.7 percent QoQ and 30.9 percent YoY.
Tata Elxsi's operating performance, to a large extent can be attributed to its geographical spread which has helped it tide over the domestic slowdown. With a significant contribution of about 37 percent, America comes out as the company's highest revenue generating region to be followed by Europe which chips in with around 36 percent revenue. India, on the other hand accounts for close to 13 percent revenue while the remaining comes from other regions of the world, the company's latest available annual report has stated.
Driver Monitoring System (DMS)
Highlighting a glimpse into the changing trends, Shaju explained that the company's alliance with Green Hills Software announced in 2019 for joint development of digital cockpit solutions has now expanded to newer areas including the Driver Monitoring System (DMS) as mandatory safety requirements for Euro NCAP and others safety tests in other global markets is expected to spur the demand for it. Further, a demand trend analysis of the last 6-8 quarters suggests a steady rise in demand for commercial vehicles, off-road farm equipment and the railways, whereas earlier the demand largely came from the passenger vehicles segment.
"From the auto industry's perspective the development seems significant considering the fact that the solution is for commercial vehicles, especially the long haul trucks which require the drivers to spend longer hours behind the wheels thereby increasing the chances of accidents remain high," continues Shaji. As part of the collaboration, Green Hills Software's INTEGRITY RTOS, which is a real-time operating system for detecting drowsiness , fatigue and distraction and other features has been included in the DMS solutions.
"The architecture is scalable, which means that we intend to expand our offerings while keeping in mind the requirements of a software-defined vehicle platform in order to enable future mobility solutions," adds Shaju. .