Attention
This website is best viewed in portrait mode.
Publication Name: broadcastprome.com
Date: October 11, 2021
Tata Elxsi to exhibit for the first time at CABSAT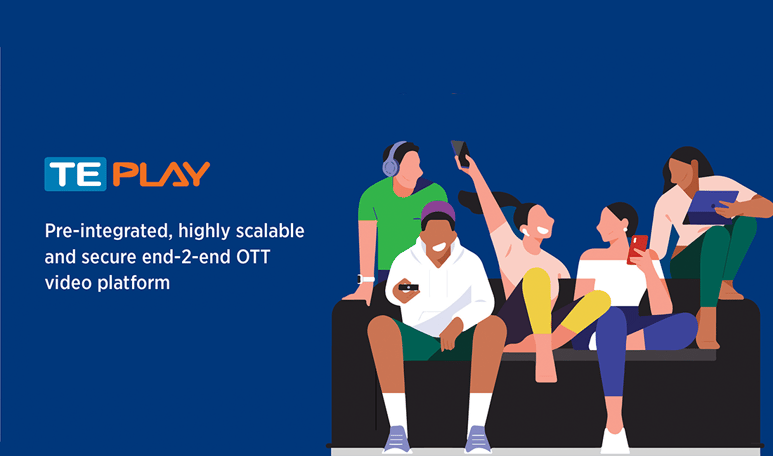 The company's main objective is to acquire new clients, network with existing ones, explore partnerships and go-to-market opportunities at CABSAT.
New exhibitor Tata Elxsi Limited will showcase TEPlay, a pre-integrated, scalable, secure end-to-end OTT video delivery platform, at CABSAT. Built on next-gen, microservices-based architecture, it offers consistent performance and dynamic scaling with a unified backend system and processes for OpEx optimisation and easy maintenance.
TEPlay is an all-in-one platform which consists of pre-integrated OTT backend components (CMS, SMS, OTT middleware, engagement & usage analytics, content discovery, ad tech solutions) combined with UI/UX design & application development. TEPlay services, ranging from technical ops to support and maintenance, can be offered as a complete managed services model to potential customers.
The platform enables operators to target personalised content to subscribers, making content discovery an intuitive experience. The AI/ML engine powers the UI/UX personalising content for users. Through the in-built analytics engine, the operator can prioritise and take informed business decisions such as investing in the right content, bundling services, spot discounts and offers.
TEPlay will also showcase iCX, QoEtient, Ad Monetisation services and Android TV services at the event.
ICX is a SaaS-based solution for monitoring and managing CPEs (STBs and Gateways) at scale. It can be extended to manage 5G/IoT devices. ICX enables intelligent firmware upgrades, reduce call volumes and truck-rolls, offers app-based diagnostics for field issue management and also includes an integrated self-service app.
QoEtient is a QoE improvement solution that is non-intrusive and agentless. It comes with all of the interfacing gear needed to host the full range of OTT devices being tested, including 4K devices and Bluetooth remotes. The setup can be replicated in various labs across multiple countries.
Nitin Pai, CMO of Tata Elxsi, said: "The MENA market has been witnessing rapid growth in OTT subscriptions, with both regional as well as global players seeing a sharp rise in their user base. We see a lot of content aggregation happening and shift in monetisation opportunities. Sports is also gaining popularity, and there is overall growth in content consumption on OTT devices. MENA will be a key market for us. By coming to CABSAT, we hope to acquire new clients, network with existing ones, and explore partnerships and go-to-market opportunities."
Meet Team Tata Elxsi at Stand 140, Hall 2