Attention
This website is best viewed in portrait mode.
Adtech Market and Challenges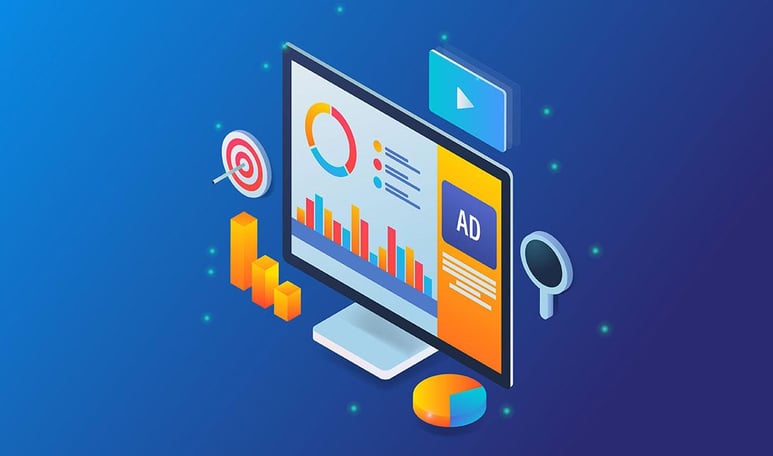 Video Content consumption is evolving by technological innovation and consumer behavior shifts. Video is an advertiser's preferred choice to connect with audiences.
Tata Elxsi comprises SMEs and Architects to design, Integrate, and build high-performance advertising solutions for today's challenging advertising industries. In this era, especially after the pandemic hit, the internet has become a lucrative field. Everything is just a click away.
Therefore Adtech Industry is experiencing a period of bloom due to the increasing amount of time spent by consumers on digital media. The innovation in Ad technology is a quite rapid and effective way of buying/selling ads and a smart way to reach the target audiences. We talked to Sreenivasa P, Media and New Media Practice Head at Tata Elxsi, regarding this. Excerpts:
DQ: What is Adtech, and what does it entail?
Sreenivasa P: Advertisement Technology provides a method of Monetising Video Content. Video Content consumption is evolving by technological innovation and consumer behavior shifts. Video is an advertiser's preferred choice to connect with audiences. Streaming technologies with new media have diminished the difference between Linear TV and Digital Video. With deeper data, it enables addressability for a cross-platform audience while maintaining TV's core value proposition.
Today, advertisers look at Digital Video and Linear Television by covering both audiences "Anywhere, Any-Device and Any-Time" and "primetime" viewers. Ad Technology (AdTech) comprises tools and software platforms that advertisers deploy to deliver their ads to target customers. At the same time, Publishers deploy tools and software platforms to automate their inventory monetization with ads.

DQ: How promising is the marketspace for Ad Tech?
Sreenivasa P: The Marketspace for Ad Tech is very large and growing significantly; by 2022, it is predicted to reach $811.79 Billion with an average YOY increase of 6.68%. It is divided mainly between Linear TV and Digital Video.
Currently, the Linear broadcast ad spend is more, however with the increase in Digital Video consumption, it will surpass Linear in the next 2 years.
There are multiple options available in the market to handle these priorities in terms of tools, services, automation, and new technology such as Artificial Intelligence (AI) and Machine Learning (ML).
DQ: What is the role of programmatic advertising in helping gain a strong foothold in the ad industry?
Sreenivasa P: In Programmatic Advertising, the Programmatic approach is a data-driven and largely automated process, e.g., Campaigns alignment with the Brand's desire, Maximizing Audiences Engagement, and maximizing the revenue of a publisher.
For gaining a strong foothold in the Ad Industry, it is driven by software usage to buy digital advertising against the traditional conventional method of buying ads through manual IO orders, RFPs, etc.
DQ: How does the need for ad monetization occur, and what are the challenges?
Sreenivasa P: Major priorities in the ad media domain are efficiency, audience measurement, attribution, and insights. Media Agencies are becoming quite demanding in terms of Audience measurement & engagement data.
Agencies prefer publishers to use the latest technologies, and the demand for digital platforms is increasing, the budget for the liner is stagnating. Agencies expect publishers to use the latest digital technologies, and hence the budget on the liner is stagnating.
Publishers need to upskill their sales team to align with digital transformations and create effective strategies, including how to overcome ad blocker threats.
DQ: How does it help publishers stay relevant in this Challenging and Dynamic Ad Environment?
Sreenivasa P: Ad revenue is critical for publishers and Advertiser' businesses. In the Ad ecosystem, digital technology is bringing in rapid innovation. What worked earlier may not have the same impact on the current scenario.
To maximize Ad revenues in Digital as well as Linear television, there are effective methods and tools. The current trend suggests that audiences are consuming more content on Digital as compared to traditional TV viewing. There is a growing TV audience that can no longer be reached through Linear TV advertising. In Digital, by using targeted advertisement and audience measurement, the reach can be enhanced to a greater level without impacting the Linear TV experience.
OTT advertising typically outperforms traditional TV viewing in key ROI metrics like awareness, purchase intent, and sales lift. Content distributors and owners must find a way to monetize OTT delivery other than the traditional subscription-based monetization. Here are the services and solutions to opt for increasing efficiency and enhance Ad Monetization.
Creating the roadmap in collaboration with consulting partners specializing in Ad technology services. The collaboration can be in the following areas-

Evaluate the current operations, peers in the market, data strategy, and Industry trends
Assessment and categorization of the demand and supply side dependencies
Prepare a playbook that provides

Solutions for improvement in efficiency, automation, reconciliation, and data strategy
Define short, medium, and long term strategy to match current industry trends and identify technologies and methodologies that suit the rollout plan

AD Technology Stack Development by tools that support Agency Trading Portal, Ticket Management, Ad Campaign Management, Ad server, Inventory Creation, Measurement & Analytics, SSP, DSP, DMP, an ad exchange, and ad networks
Gap analysis and tool identification to address the gap, integration of identified tools to the existing system
Provide improvements for possible automation/optimization and ad stack maintenance for the future
Name: Sreenivasa P
Designation: AdTech and New Media Practice Head