Attention
This website is best viewed in portrait mode.
Wearables for wellness & healthcare is here to stay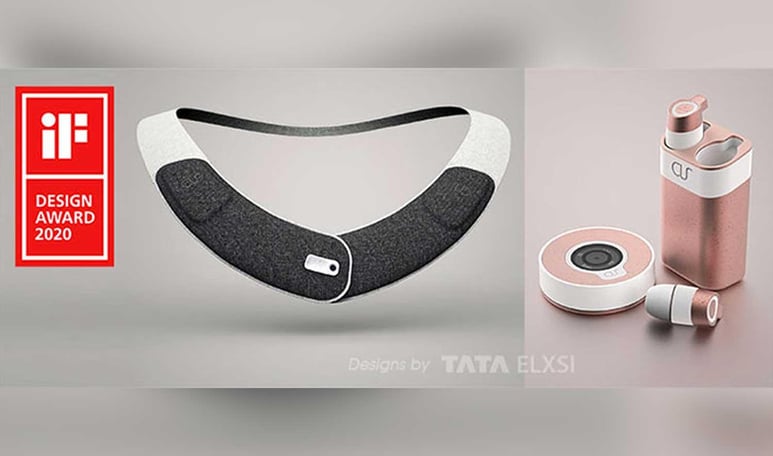 Bengaluru - The use of wearables in the wellness and healthcare is already well established. Nevertheless, many more wearables are on the anvil for multiple applications spanning from real-time health monitoring to fitness and caring for the elderly, stated Nick Talbot, Global Design and Innovation Head, Tata Elxsi.
Bagging the prestigious iF Design Award recently, Tata Elxsi, the global design company, was recognized for its novel concept of Augmented/Mixed Reality based smart assistive wearable devices designed for autism and Alzheimer patients.
Talbot, who works at Tata Elxsi UK office, told Pharmabiz in an email, "We explored uses of audio as a method of providing augmented reality. Our interest was on 'memory augmentation' which led us to design and develop a discrete wearable system that can be potentially helpful for autistic and Alzheimer patients. The whole project from brainstorm to defining the product and system concept took us around 8 weeks. We believe that this is the first application of such a technology to address the needs of autism and Alzheimer patients."
Most augmented or mixed reality systems rely on a wearable headset to present visual information. Instead, we opted for a discrete approach by using small wearable cameras, microphones and some sophisticated software for facial and environmental recognition. The feedback to the users is through audio: headphones or discrete ear buds. We view that this new combination and its application to help these people in their daily lives which helped us win the coveted international iF Design award, Talbot stated.
Considerable assistance was garnered from the Tata Elxsi India team. In fact we worked closely between the London and Bengaluru design studios to scoop out the relevant technologies and applications. Based on the concept itself, the designers re-assured that the system could be delivered affordably. While the company has not yet embarked on clinical trials or even identified a manufacturing partner we hopes that do that as part of the further development process, he said.
According to Talbot, the smart assistive wearable device should be only recommended by medical specialists to individual patients where support and training would be provided. This is because each patient's needs are unique and some assessment by a specialist would ensure the best outcome.
From a designer's perspective, Talbot noted, "Established wearables systems tend to be wrist worn like the Fitbit and Apple watch, among others. But it would be interesting to see other types of sensors integrated into varied products. Like for instance pendants, in-ear devices, soft and fashion-based wearables. There are lots more to come in this area."
During the design and development process, the company did encounter challenges as every user was different and needed the system to be flexible and customized. For instance, for autistic patients, it was recommended to build an individual 'sensory profile' to understand which specific situation triggered the cause for stress. There was the risk that if the system responded in the wrong way, it could make the situation to be worse, said Talbot adding that in the future with artificial intelligence, such wearable devices could comprehend what works well for the user and what does not.