Attention
This website is best viewed in portrait mode.
Will Immersive Tech become the breakout star of the post-pandemic world?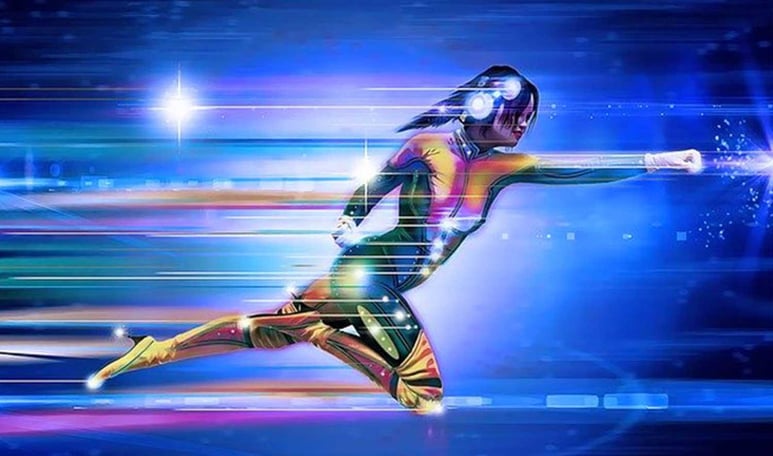 Soma Tah
The ongoing Coronavirus crisis and the subsequent lockdown measures by countries have taught brands and organizations some hard lessons on managing the operations, employees, and customers. By bringing life to a near standstill, the pandemic has also made them see how crucial it is to embrace digital technologies for survival in the long run. Immersive technologies such as augmented reality (AR), virtual reality (VR), mixed reality (MR) that blend the real and virtual world seamlessly to create an immersive experience- could have played a big role, had they penetrated the market.
Sadly, although promising, they are yet uncharted territory for many businesses. Rests are still grappling with the cost, complexity, and talent needed to develop compelling solutions. For example, adapting to the new remote work culture can be particularly challenging for many businesses, especially the industrial ones.
But altered scenarios have made businesses look at these technologies more optimistically, and therefore prodding the solution providers to create more pragmatic use cases.
"As per the VR technology adoption curve, the mass adoption and true immersion of people with VR still remains a far-off dream. It is likely to be attainable, but not as per the timescale anticipated on its climb up the hype cycle. The acceptance ratio will go positive when its early market of acceptance will help create an optimistic view of the technology," said Saurav Bhaik, Founder & CEO, Tagbin, an experience-driven technology service company.
Bringing pragmatic use cases to the fore
Humanity has realized that they need to adapt quickly with new realities wrought by the pandemic, which certainly brings an opportunity to the technology and solution providers to come to the fore and facilitate the shift.
As the world has started getting used to working from home and using virtual meeting tools, a VR startup has designed a VR application, named Spaces that aims to create a bridge between the VR world and the virtual meeting tools such as Zoom, Teams, Skype, Hangouts, etc. It places users in a virtual environment with a virtual whiteboard, markers, and with an adjustable virtual camera. Unlike other people in the video calls, the user in VR will be represented by an avatar in the virtual environment with a virtual whiteboard and markers.
To make collaboration easy for offsite and on-site employees during this crisis, AR platform provider, PTC has been offering businesses free access to its AR-based remote assistance product, Vuforia Chalk. The tool helps frontline workers share live views of a problem with the experts and fix them with guided solutions. Not only does it reduce the travel burden on businesses and the workforce, but also helps them run their operations, maintenance, and repair works smoothly during this unprecedented crisis.
There are many such scenarios that have been spurred by the ongoing crisis.
Ushering into 'The Experience Age'
The world is gradually ushering into the 'Experience Age' and immersive technologies can be at the forefront of this change.
Debashis Chatterjee, CEO & MD, Mindtree said, "We are likely to see a big shift in the ways customers perceive and interact with the digital world today. In the coming years, multi-sensory and multimodal user experiences driven by interactive and immersive solutions are going to be the real game-changer for the businesses. Gartner says 100 million consumers will shop in AR online and in-store by 2020. At least one-third of the enterprises will have deployed a multi-experience development platform to support mobile, web, conversational, and AR development."
This is particularly true for a pandemic-stricken world, where social distancing has become an absolute necessity. The post-pandemic world is likely to be more digital and brands are likely to turn more toward digital and immersive technologies powering the contactless experience, feels Sravanth Aluru, CEO and Founder, Avataar.me, an AR-enabled digital marketing & commerce experiences company.
"The 'touch and feel' experience which used to be the biggest reason for people shopping offline until now, has suddenly become a liability during this Coronavirus crisis now. But it could be a true inflexion point for immersive technologies like AR and VR that have the potential to create a seamless bridge between the virtual and physical," said he
User Experience design will also play a major role here, as your online existence will now have to make up for the offline experiences that you need, said Narendra Ghate, Chief Designer-User Experience Design at Tata Elxsi.
"In the good old days before the lockdown, there were two distinct experiences for all of us: The one that you had online and the one that you had, when you stepped out of the house. The coronavirus crisis has completely collapsed the latter. However, you still crave for those experiences, whether it is shopping in a mall, eating in a restaurant or working in an office with colleagues. This is where the sensorial elements of a restaurant, the immersive experience of going into a shop, the collaborative experience of working in an office. All of these can be recreated (to some degree) through good use of digital design elements and a deep understanding of the human psyche. Digital-twins of all outdoor experiential elements can help fill some of this gap," explained he.
It's time that businesses understand the upside of using immersive technologies to reach and effectively engage with their customers, especially in a time when the world is bracing itself for many 'new normals'.
BMW India's Contactless Experience is a good case in point. The carmaker has quickly transformed its business processes amidst the current pandemic situation by introducing customers to a new way of exploring, experiencing, buying, and book a service for cars from the comfort of their homes, without visiting a dealership facility or a service centre physically.