Mobility of work force, computational power on the go, connected social media & entertainment are some of the key needs for modern mobile users, while the OEMs are striving for smarter Applications, enhanced user experience and newer ways of interaction (like gesture recognition) to create a differentiator in their products.
The challenges that the OEMs or enterprises are facing today to achieve this includes: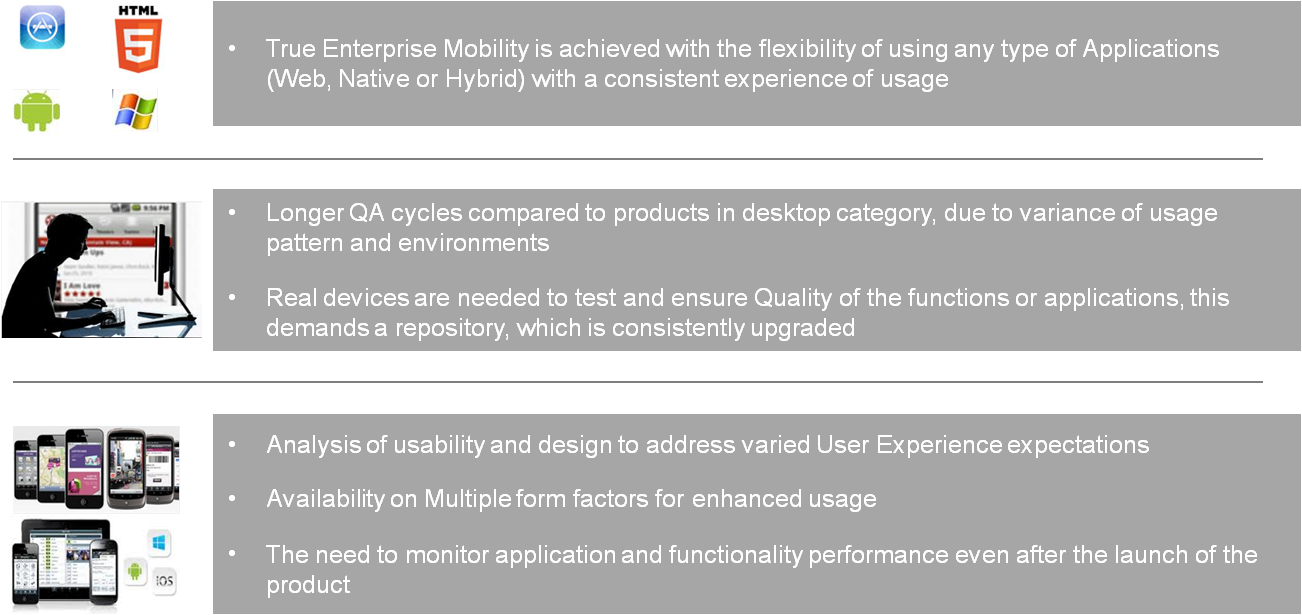 Tata Elxsi addresses these challenges and offers complete life cycle services associated with mobile devices with its capability to work on any form factor and Operating System.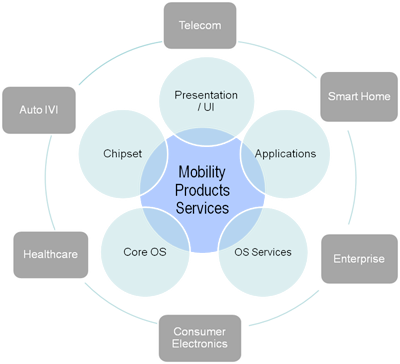 The capabilities include UX design and usability testing, rapid development engineering, applications development and testing, connectivity technology expertise (3G, LTE MS, BT, WiFi, and WiFi Direct) and testing centre of excellence for end to end validation.
Mobility Test Labs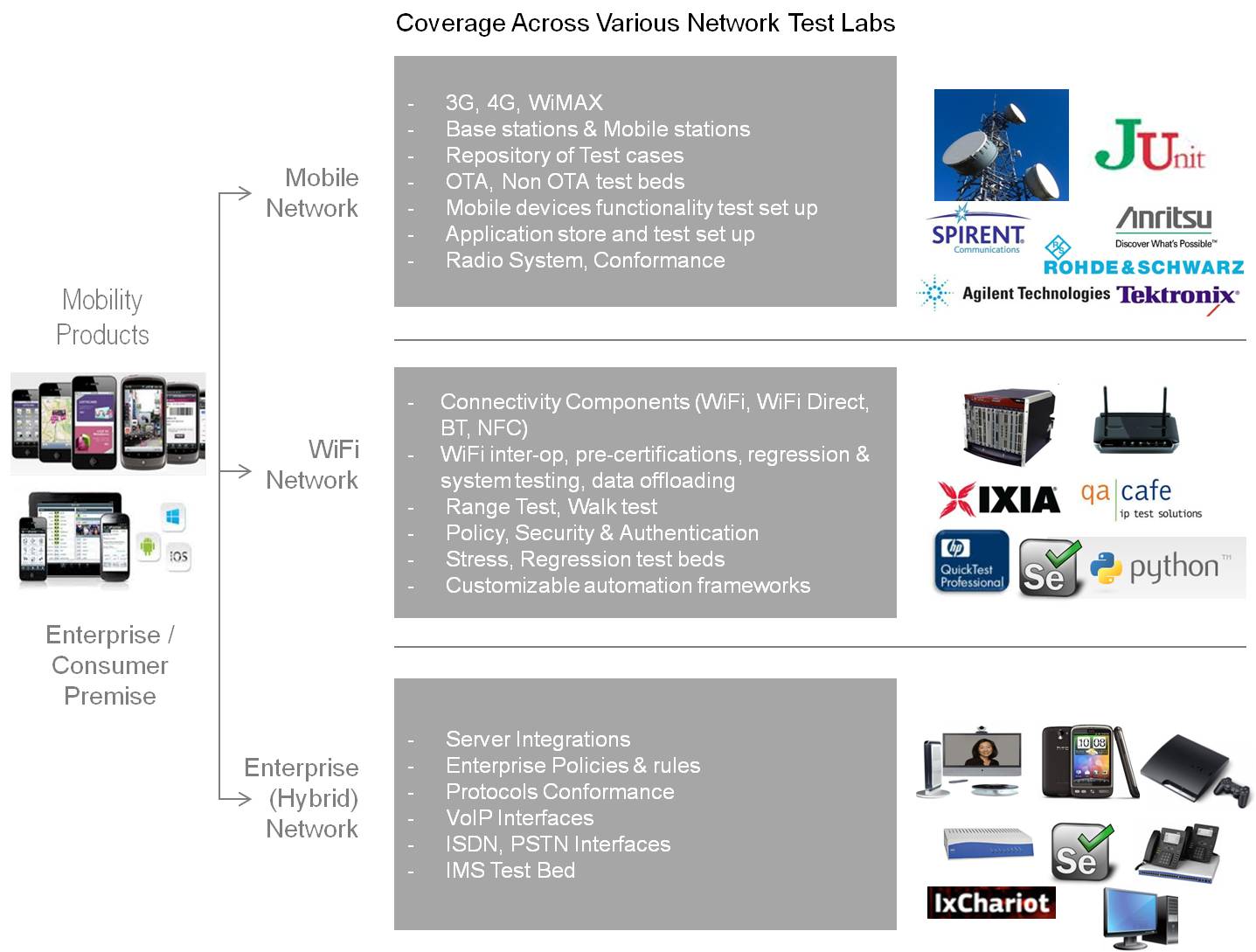 Various Types of Applications Developed & Tested
Audio/Video telephony
Messaging & presence
Connectivity & mobility (DLNA, WiFi, WiMAX, LTE)
Enterprise collaboration & productivity applications
Social networking app support & integrations
Multimedia applications
Entertainment
Value added service based Applications