Attention
This website is best viewed in portrait mode.
Publication Name: Rail Analysis India
Date: November 02, 2021
How digitalization is revolutionizing the rail infrastructure and delivering intelligent solutions for connected rail transportation - Exclusive Interview with Sankar Kumar Rajan, Global Head, Rail & FMCE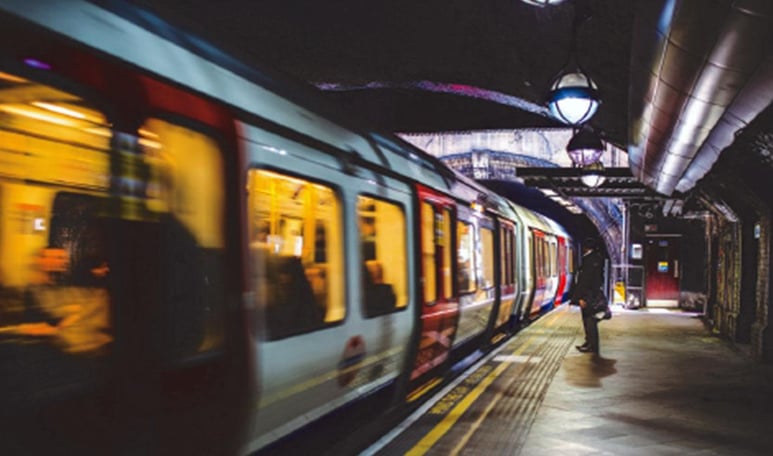 1. How is rail infrastructure being transformed by digitalization?
The rail infrastructure maintenance approach has changed in recent years due to technological advancements and the need to run profitable rail operations by ensuring that the rail infrastructure is always operational. In addition, rail networks are typically dispersed across diverse topographies and pass through inaccessible terrains with harsh climatic conditions, making remote condition monitoring the preferred method for real-time asset monitoring.
Rail operations are heavily reliant on the condition of the assets; therefore, any damage to the asset can cause massive disruption in day-to-day operations. This is why the use of digital technologies is widely investigated and implemented. Digitalization is getting implemented, for example, to detect cracks in the track, trees, and foliage falling across the track, drainage pipe leaks, deformed signboards, changes in track geometry, boulders, landslide predictions, and to address many more use cases.
These use cases are realized through the use of appropriate sensors, which collect data from the field. Next, the data gets routed to the central control or the cloud. The data is then analyzed by advanced analytics applications to identify trends and patterns leading to proactive maintenance decisions, thereby improving the longevity and availability of the rail infrastructure. As a result, manual inspection of assets and schedule-based maintenance strategies could soon become things of the past.
2. What role does big data analytics play in predictive maintenance?
The rail industry is undergoing a significant transformation in asset management, with a shift from routine maintenance to predictive maintenance. This transformation has occurred in recent years due to embracing IT, digitalization, and Big Data. In addition, this shift is being driven by the desire of both rail OEMs and Infrastructure providers for increased vehicle and infrastructure availability.
The use of predictive maintenance techniques is intended to aid in determining the condition of the asset so that maintenance can be scheduled ahead of time if required and ensure uninterrupted rail operation so that revenue generation is not impacted. Big data-based predictive maintenance solutions have gained popularity because they ensure that both rolling stock and rail infrastructure are in prime condition at all times, allowing operations to run smoothly.
As previously stated, numerous use cases can cause the rail operation to halt due to infrastructure issues. To predict infrastructure damage, big data analytics is used to monitor the health of wayside assets such as signals, tracks, signboards, foliage, landslides, water flooding, etc.
To predict damage on Rolling Stock, a train is fitted with several sensors in various systems and subsystems that generate a lot of data. This data is collected through an IoT gateway and analyzed using advanced analytics to identify and predict faults such as part damage, wear, tear, etc. Big data analytics also helps to forecast the best time for maintenance, resulting in the problem being identified before it becomes a cause of concern. In general, without analytics tools, the enormous volumes of data collected would be of no use. Meaningful insights can be drawn from the data collected only by running smart analytics applications.
3. How are digital technologies improving customer experiences of rail travelers?
Rail companies worldwide are now focusing on improving the passenger experience through the use of cutting-edge digital solutions. In today's world, competition among rail companies is so fierce that customer experience is now viewed as a differentiating factor in customers' minds when choosing an operator. The operator, in turn, can place demands on the Rolling Stock OEM.
The following are some of how Digital technologies are helping improve customer experience:
Digital ticketing system: This system works with the help of an application that runs on a smartphone. In conjunction with specific infrastructure support at the station, this application would help in detecting when and where a passenger is boarding and when and where he is alighting. The backend analytics applications can maintain a database keeping track of where passengers boarded and exited the train. The system recognizes the passengers' journey, computes the fare, and finally processes their payment based on information deduced. Using this system, passengers can easily avoid standing in lines. The applications can be extended to support passengers travel from any source to any destination that has intermodal transportation as a means for reaching the destination
Camera-based monitoring system: This system is used in many applications, including determining crowd distribution on the platform, assisting wheelchair-borne passengers, predicting crowd behavior, monitoring suspicious movements, and determining seat occupancy. The camera-based monitoring system employs two different cameras. One set of cameras is installed across the platform, while the other is installed inside the train. The data collected by these cameras is then analyzed with image analytics to determine how to re-distribute the crowd on the platform and ease the flow of passengers into the train.
Predictive maintenance: As previously discussed, predictive maintenance would aid in ensuring uninterrupted operations and preventing train delays, thereby improving the customer experience.
Obstruction monitoring system: Using sensors and data analytics, this system detects the presence of boulders, trees and foliage, flooding, and other hazards on the track, thus reducing train delays and preventing damage to rolling stock and accidents.
Intermodal Travel Planning: In this system, an application uses intelligent, interconnected travel planning to select the quickest route from various mobility options to the desired destination. A smart application could calculate the fastest route by analyzing traffic conditions, train schedules, and public and personal transportation availability. GPS and low-energy Bluetooth are used to determine the location and ensure seamless entry across various modes of transportation. This is a one-stop solution with the passenger purchasing tickets for all modes of transportation on their smartphone and guaranteeing satisfaction to the passenger that they are getting the best deal possible in terms of travel time and cost of travel.
4. What role does cybersecurity play in mitigating current and future security challenges in the rail industry, especially on TCMS?
Cybersecurity is becoming increasingly crucial as rail systems become more intelligent and connected. In addition, rail operations are also changing dramatically due to the digitalization and integration of various railway-related businesses, all of which have contributed to the increase in cybersecurity threats.
Rail companies could incorporate information system security from the start of product development to address the ever-increasing cybersecurity challenges. Rail companies can also test their system by simulating the potential threats, making the network robust, and developing highly secure code. To mitigate the cyber threat in rail infrastructure, companies must ensure that their systems comply with region-specific regulations and conduct cybersecurity assessments such as network intrusion analysis, robustness analysis, vulnerability analysis, and so on.
Train control management system (TCMS) is one of the most widely used rail control systems globally. The TCMS network cannot be compromised. AI and ML Algorithms are increasingly being used to automatically detect intrusion attempts in TCMS networks by using sensors that detect abnormal activity. AI detects patterns in data logs that indicate intrusion attempts and alerts the security operation center in real time to implement quick countermeasures such as security policy updates and software patch uploads.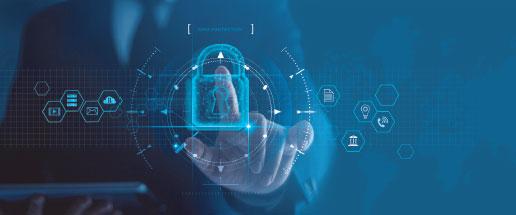 5. How Tata Elxsi's design solutions are transforming the rail industry?
Tata Elxsi is a global design services pioneer that uses the "i-cube" design theory of Investigation, Innovation, and Implementation to support customer needs. Tata Elxsi provides a wide range of design services to the rail industry, including service design, graphics, branding design, technology consulting, content development, UX/UI design, Product Design, AR/VR, and application development.
Tata Elxsi recently completed a mass transit program that completely reimagined the perception of public transportation. This one-of-a-kind project integrated various modes of transportation such as cycle, bus, water transport, and taxis to provide a unified experience via various digital touchpoints. In addition, the factors such as culture, people's identities, and the needs and desires of citizens were incorporated as key elements in designing the passenger experience, the color theme used in the train, logo, and creating visual identity across the stations. Tata elxsi also contributed significantly to developing user-friendly spaces, a seamless customer journey, signage, way-finding, built space experience, para-transit systems, and information design for a trouble-free travel experience.
Tata Elxsi has also developed a variety of solution accelerators that helped many of our customers quickly turn around Digital Transformation initiatives and programs, thereby realizing early returns on their transformation-related investments.