Attention
This website is best viewed in portrait mode.
Tata Elxsi Announces Partnership with National Instruments for Automotive System Validation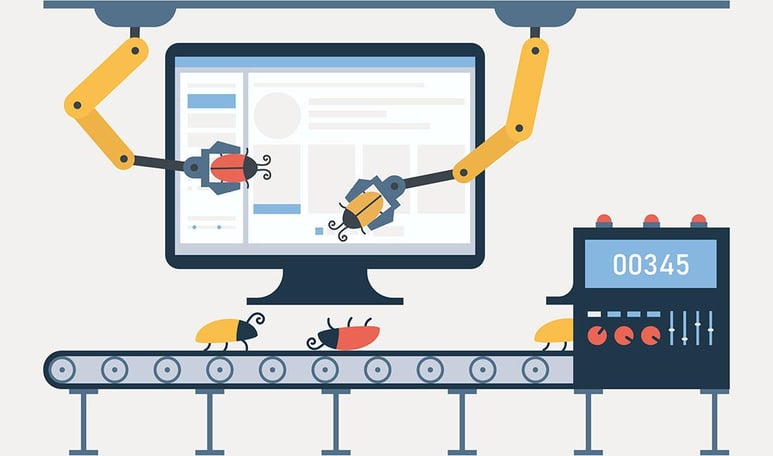 October 10, 2017: Tata Elxsi, a leading automotive technology and engineering services company, announced a global partnership with National Instruments, the leader in test, measurement, and control solutions. Tata Elxsi and National Instruments will collaborate in the solutioning and implement test and validation systems for the automotive industry.
With the advent of features and technology such as advanced ADAS and Autonomous Driving, Connected Cars, and eCockpit systems, OEMs and suppliers are faced with challenges in the development and of increasingly complex and interdependent systems in the vehicle. These require highly integrated test solutions to enable the required levels of validation and quality, while automation becomes key to accelerate time-to-market.
The partnership leverages Tata Elxsi's world-class automotive systems development and validation expertise for functional and diagnostic requirements, control loop simulations, HILS setups, automated test frameworks, and network management, with National Instrument's platform-based approach in the verification & validation of safety-critical embedded control software/systems.
National Instruments is the pioneer for virtual instrumentation with its Lab View graphical system design platform. This software-centric platform for Radar, V2X, Infotainment, Test Cells, and Hardware-In-the-Loop Simulation (HILS) systems is widely adopted in the automotive industry. Tata Elxsi has been developing, integrating, and using test rigs and HILS for multi-ECU testing. The two companies are working together to develop solutions targeted to specific automotive industry needs in Autonomous Driving, ADAS validation, and HMI Validation for emerging features and use-cases with this partnership.
Jayaram Pillai, Managing Director, NI – India, Russia, the Middle East & Africa, said, "We at National Instruments are excited about the significant value this strategic partnership with Tata Elxsi brings to automotive customers. The limitless possibilities of National Instrument's platform combined with the Tata Elxsi application expertise will enable our customers to realize next-generation ADAS and Connected Cars rapidly."
As the world moves towards autonomous and connected cars, validation of emerging features and use-cases will be a key challenge faced by OEMs and suppliers. This partnership will help OEMs and suppliers address these challenges and enable accelerated high-quality product development," said Tony K John, Head of Global Marketing & Partnership, Automotive - Tata Elxsi.
---
About National Instruments
For 40 years, National Instruments (NI) has worked with engineers and scientists to provide answers to the most challenging questions. Through these pursuits, NI customers have brought hundreds of thousands of products to market, overcome innumerable technological roadblocks, and engineered a better life for us all. NI provides powerful, flexible technology solutions that accelerate productivity and drive rapid innovation. Customers in nearly every industry—from healthcare and automotive to consumer electronics and particle physics—use NI's integrated hardware and software platform to improve our world.
NI has been providing solutions for automobiles in the areas of HIL Test, Infotainment Test, ECU Prototyping, and in-vehicle data logging. As the industry has evolved for newer technologies such as V2X Communications and ADAS, NI has quickly expanded to provide solutions for these future technologies as well.
---
About Tata Elxsi
Tata Elxsi is a global design and technology services company headquartered in Bangalore. It addresses the automotive, broadcast and communications, consumer electronics, and healthcare industries. This is supported by a network of design studios, development centers, and offices worldwide.
Tata Elxsi works with leading OEMs and suppliers in the automotive and transportation industries for R&D, design, and product engineering services from architecture to launch and beyond. It brings together domain experience across Infotainment, Autonomous Driving, Telematics, Powertrain, and Body electronics, along with technologies such as artificial intelligence, analytics, cloud, and IoT. Tata Elxsi is accredited with Automotive SPICE Level 5 certification and is a member of leading consortiums such as AUTOSAR and OPEN Alliance.
Media Contact:
Tata Elxsi
Hari Balan
Corporate Communications
Telephone: +91 80-2297 9123
Email: [email protected]
Website: www.tataelxsi.com