Attention
This website is best viewed in portrait mode.
design digital

Extended Reality - AR, VR, MR
Extended Reality - AR, VR, MR
The world is gradually ushering into the 'Experience Age,' and immersive technologies are gaining momentum and becoming a key enabler at the forefront of innovation. Worldwide spending on AR and VR is forecast to reach $160 billion by 2023, from the $16.8 billion forecasts for 2019.
With virtual being a new reality, immersive technologies like AR / VR/ MR will help connect brands in real-time for cross-functional remote collaborations, immersive learning and training, communication, making collaborative and immersive design decisions, virtual events, and exhibitions, amongst others. In the future, the use of immersive technologies will expand to enable more human connections and explore creative ways in problem-solving, thereby helping deliver meaningful experiences.
What we offer in Extended Reality
We help customers narrate their stories in an innovative manner. Tata Elxsi provides end-to-end immersive experience solutions to prepare the existing and future workforce, reduce costs, improve productivity and customer experience for diverse industries.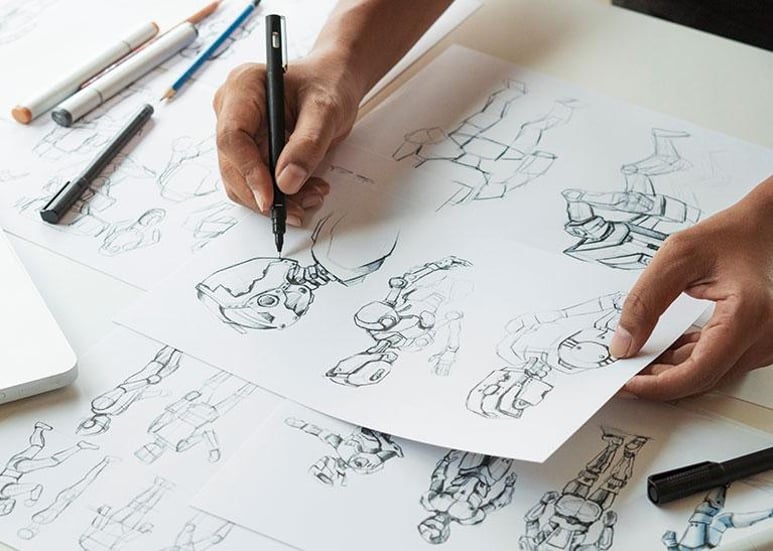 2D,3D, Live Action, 360 degree Content Creation
Our years of experience in animation and special effects enable us to create photoreal product/process visualization, 3D assets for e-tail and retail solutions, 2D videos for training and maintenance, etc.
The Road Ahead
Latest on technology, news, and industry updates
Subscribe
To subscribe to the latest updates & newsletter