Attention
This website is best viewed in portrait mode.
5G in healthcare and Digital Twins in drug development to propel progress of pharma and medical device industry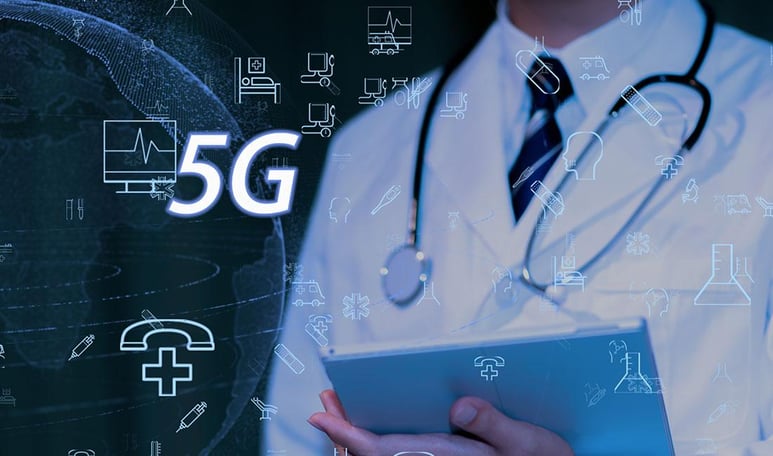 5G and digital twins in drug development and delivery will propel the progress of the healthcare and pharma industries, respectively. Digital twin technology is deployed to simulate numerous tasks in the drug production process and generate complex data in real-time.
Suhas Tamras, vice president of healthcare and life sciences business at Tata Elxsi, said that in the near future, the healthcare industry will see significant developments in both the medical device and pharmaceutical spaces.
The visible trends in medical devices are connected and remote healthcare. With 5G, we will see increased digital connectivity and greater bandwidth. Software as a Medical Device will be another trend. With the Covid-19 pandemic, technology adoption was high in the in-vitro-diagnostic space. MedTech start-ups and IVD manufacturers are thus looking at developing point-of-care diagnostic platforms for rapid testing and diagnosis, he added.
Delving into pharma trends, Mr Tamras noted that the use of digital twins in drug development and delivery is on the rise, where pharma companies are using software models instead of the traditional drug discovery practices in chemistry labs. In fact, most pharma companies now have digital subsidiaries to build these software platforms. A primary reason for this trend is the ability to be engaged with patients through the entire journey of the drug which allows them to measure and ensure the efficacy of the medicine. Patient engagement platforms are thus being developed by many pharma companies.
Further, there is an increase in the growth of Digital Therapeutics, to help prevent, manage, or treat a medical disorder or disease based on scientific evidence. Many certified DTx applications are already in use in the US, Europe, and the UK. Therefore, many leading medical device and pharmaceutical companies are now buying stakes in innovative start-ups in this space. "To this end, Tata Elxsi has also joined the Digital Therapeutics Alliance (DTA) to accelerate the development of safe and effective digital therapeutic solutions," said Mr Tamras.
Drex DeFord, an executive healthcare strategist at CrowdStrike, stated, "Our research indicates that the healthcare sector is one of the top five cyber targets, and threats are expected to increase in 2023." Throughout 2022, we saw a rise in identity-based attacks. Therefore, in 2023, healthcare providers must prioritize and invest in a unified identity threat protection platform that prioritizes zero trust to prevent identity-based attacks in real-time and ultimately, protect sensitive personal health information."
According to Eric Hui, director of business development - IoT ecosystems in Asia-Pacific at Equinix, there will be more avenues to enable secure and compliant data collaborations. Covid accelerated pharmaceutical research collaborations. We can increase research velocity with data-sharing methods like federation and metadata. There will be an increase in the use of high bandwidth private point-to-point connections rather than open internet with VPN due to petabyte-scale data sizes and regulatory requirements.
There will be efforts to optimize cloud resources with growing data needs. In fact, cloud resources have kick-started quite a number of healthcare and life sciences projects, but there are some legacy and critical data sets that require institutions to host them on their own. Therefore, we expect more hybrid cloud architectural deployments integrating physical and cloud resources in this sector, said Mr Hui.
Besides, more investments in health data ingestion points and processing engines are envisaged. Video conferencing and healthcare tracking IoT devices to sense vitals and postures are increasingly popular to support patients who have mobility limitations, noted Mr Hui.