Attention
This website is best viewed in portrait mode.
India OTT trends and the Impact of 5G on Content Delivery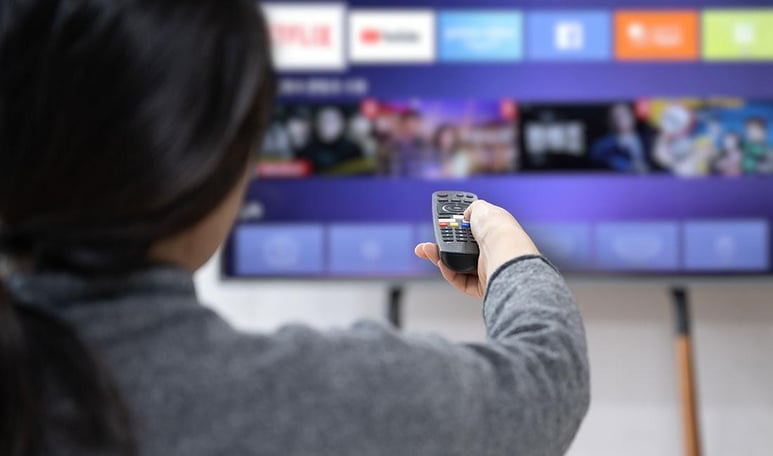 The over-the-top (OTT) market has flourished in recent years opening up a plethora of opportunities for stakeholders in this domain. Tata Elxsi is one such company that helps multiple-system operators (MSOs), internet service providers and media companies launch OTT video streaming services across various platforms. In an interview with tele.net, Sarvanraja K Nadar, practice head, OTT, Tata Elxsi talks about India's evolving OTT landscape, key trends, impact of 5G, and the company's future plans…
How has the OTT landscape evolved in India? What are the key trends dominating the segment?
The rapid migration of viewing on streaming platforms which accelerated in 2020 and 2021, has seen new data-based business models emerge. OTT platforms in India spent Rs 37 billion on original content in 2021. Netflix was the largest investor, spending around Rs 14.79 billion, followed by Amazon Prime Video with a spend of around Rs 10.35 billion.
India's video streaming industry is fragmented, with more than 40 operators. Many players in the field are experimenting with new ways to reach and gain mass audiences. Creating a customized experience gives platforms an edge over their competitors. Innovations such as voice tags, augmented reality (AR)/virtual reality (VR), 360 degrees viewing and blockchain technology are also getting intensely explored. Many OTT platforms now enable media companies to stream live news, creating a global audience and reducing the time lag. Direct-to-home will continue to retain its dominance, but it will be supplemented/supported by OTT.
What are the differentiating features of the TEPlay solution offered by the company? Are there any new products/services in the pipeline?
Tata Elxsi has been offering products and services in the OTT space. We support our clients in key segments such as research, design, product development and technology.
TEPlay is a pre-integrated, highly scalable, and secure end-to-end OTT video delivery platform. ​It has been designed to deliver great video experiences, with seamless and dynamic scaling performance, leveraging a next-gen server-less micro-services-based architecture. It consists of OTT backend components combined with world-class user interface (UI)/user experience (UX) design and application development.
What makes TEPlay different is its insights into content performance and usage patterns to define content strategy and data-driven hyper-personalisation for faster content delivery. Another key feature is OTT app integration, with pre-integrated OTT apps available in the market operators can bundle it in their own subscription and be competitive in market by offering content discovery at single place.
We have built an innovative content monetisation solution based on blockchain. Subscribers can gift content access to friends and family and even get rewarded monetarily for their referrals. Another solution in the pipeline is shoppable TV. It offers viewers a fully interactive purchase experience.
What will be the impact of 5G networks on content delivery? How do you plan to leverage the technology in the OTT space?
5G wave offers a host of advantages for OTT platforms. It promises to revolutionize this space with faster content delivery, lower latency, enhanced user experience and unlocking new avenues of opportunity. It will also be able to support and enable the use of emerging technologies like AR and VR, catering an immersive and improved user experience.
Tata Elxsi is geared and equipped to tap the 5G phenomenon by offering better user experience, faster response times in the application and richer UI. With 5G we also aim to scale the myriad of opportunities, application-wise, which we can roll out for our users like the group watch-party feature, immersive sports experience – with multi-camera angles and richer personalisation.
What are your future plans and strategies for the Indian market?
Currently, we are working with leading MSOs in open-source platforms namely Android TV and reference design kit (RDK). For a leading MSO in Andhra Pradesh, we are the system integrator for an innovative RDK-based solution, that is Asia's first 4K RDK IPTV set-top box (STB). We have also been pioneers in the Android TV space, helping Airtel launch India's first hybrid Android TV STB. Tata Elxsi's Android TV solution suite includes custom operator-tier launcher, over-the-air (OTA) and intelligent customer experience (iCX).
Tata Elxsi's customised OTA platform helps in delivering software updates for an enhanced customer experience, while the iCX platform offers intelligent monitoring, real-time diagnostics, and troubleshooting. Another platform launched by us is QoEtient.
QoEtient is a platform for OTT service providers to improve the delivery of quality of experience (QoE). It supports a multitude of OTT devices such as smartphones, tablets, smart TVs, streaming devices, gaming consoles, STBs and bluetooth remote controls. Tata Elxsi's AIVA is also set to transform the future.
AIVA is an intelligent video analytics platform for content curation and meta-tagging of objects, events, and actions. Using AIVA, broadcasters can achieve up to 50 per cent reduction in the time taken to generate sports streaming/match highlights.
Over and above we also offer adtech solutions for monetisation for broadcasters and operators. Through these intuitive solutions and accelerators, we are helping the media and broadcast sector to stay ahead of the curve.