Attention
This website is best viewed in portrait mode.
Tata Elxsi sees the Metaverse as the Evolution of AR in the Next Decade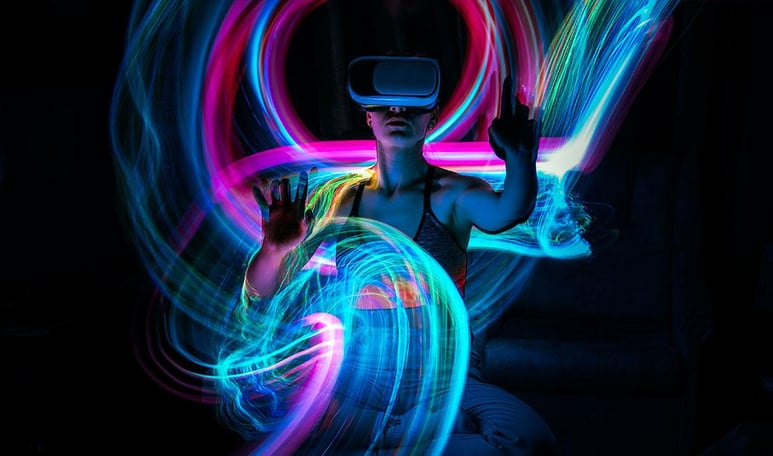 This article is written by Dominique Raviart, Practice Director - Digital Manufacturing Services at NelsonHall Research
We recently talked to Tata Elxsi, the engineering and R&D services vendor headquartered in Bangalore, India. We discussed where the adoption of AR/VR is currently among enterprises, how the metaverse differs from AR/VR, and which B2B use cases enterprises will prefer in the short to medium term.
The current demand for virtual reality (VR) is primarily driven by the gaming industry. With the advent of Augmented reality (AR), there is currently strong demand by enterprises in support of training; for example, for equipment setup, and remote maintenance & repair. Demand here was boosted by the pandemic and remains steady, partly because of reduced factory floor personnel and operator attrition. While metaverse use cases often take part in a virtual world, the metaverse is not VR.
Metaverse Will Encompass AR
Recent news from Meta has been mixed, with the company suffering from slow user acceptance. Yet, like Meta, Tata Elxsi sees a promising future for metaverse adoption by enterprises over the next decade. It highlights that metaverse use cases will cover a broad range of functionalities such as payments (enabled by blockchain), digital twins, and training. From a conceptual perspective, the range of possibilities is limitless.
An example of a digital twin use case, in the automotive industry, is vehicle twins, which display sensor data for things such as engine temperature that can be monitored and used for prescriptive and predictive maintenance. Tata Elxsi sees digital twins being widely used across sectors, such as car leasing firms, banks, and OEMs expanding their financial services arms. This digital twin use case already exists, and its adoption is rising independently of the metaverse.
So where does the metaverse help, compared to AR? Tata Elxsi sees the metaverse as multi-channel, therefore integrating AR and other interaction means (e.g., web browsers and .exe files on desktops). It also highlights that the metaverse has a richer ecosystem and can handle several individuals (as opposed to only one in AR applications). The metaverse also includes virtual passive objects and AI-governed avatars. Tata Elxsi believes that 40% of assets and persons in the metaverse will be virtual.
Tata Elxsi believes that the metaverse opens new use cases, such as virtual corporate events, which AR cannot currently handle. For the firm, UX will play a big role in driving the usage of virtual events.
The Metaverse Has a Ten-Year Horizon before Enterprise Adoption
Tata Elxsi sees, over the next decade, technologies aggregating and complementing each other to form metaverse applications. A key element of the metaverse's success will be standards and reusability, driving standardization of technology and faster implementations.
The emerging notion of AR Cloud will bring standard architecture and technologies that can be reused as part of AR and within a metaverse. An example of a standard common feature is the GPS-based location of a virtual building in the metaverse. Tata Elxsi points out the potential use of virtual buildings as training centers where employees gather to attend classes and workshops.
The extent of widespread adoption of metaverse platforms and AR Cloud will depend on several requirements, including the deployment of 5G to handle the bandwidth-intensive AR immersive experience. The weight of AR devices, which will decrease from 1kg to 20 grams in the next few years, will drive user adoption and price reduction.
On a ten-year horizon, Tata Elxsi highlights that the evolution of metaverse platforms will be self-governed and cannot be directed by one specific company (meaning Meta, in NelsonHall's opinion). The metaverse will be a result of a mixture of new or yet-to-be-discovered technologies. Tata Elxsi is maintaining a flexible approach to the metaverse and will continue to evaluate technologies and use cases.