Attention
This website is best viewed in portrait mode.
industries

CAE Simulations
CAE Simulations
Conceptualize | Simulate | Validate​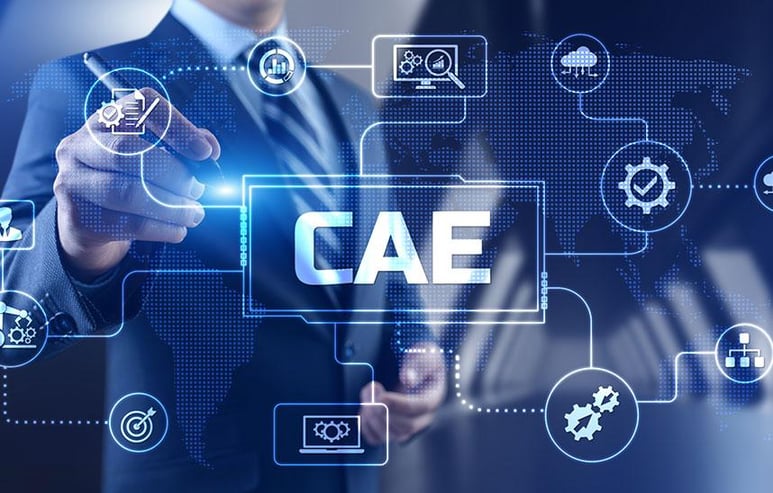 CAE Simulations
Conceptualize | Simulate | Validate​
The Next Stage of Innovation in the Automotive Industry ​

Autonomous driving, connected cars, electric vehicles (EVs), and shared mobility have been instrumental in driving innovation in the automotive industry. With cutting-edge solution development becoming a priority, CAE is receiving more attention at the early design stage to shorten development timelines.
​
The dual imperative of rising vehicle autonomy and improving EV battery longevity will incorporate require increased use of CFD. This will optimize component and system design for handling heat and fluid flow and help develop high-fidelity models that enhance simulation accuracy and reduce development timelines.​
The simulation of all aspects of automotive manufacturing will be expected to become more prominent. In addition, assessing manufacturing feasibility at the component level will also feature more heavily as part of best practices within the industry.​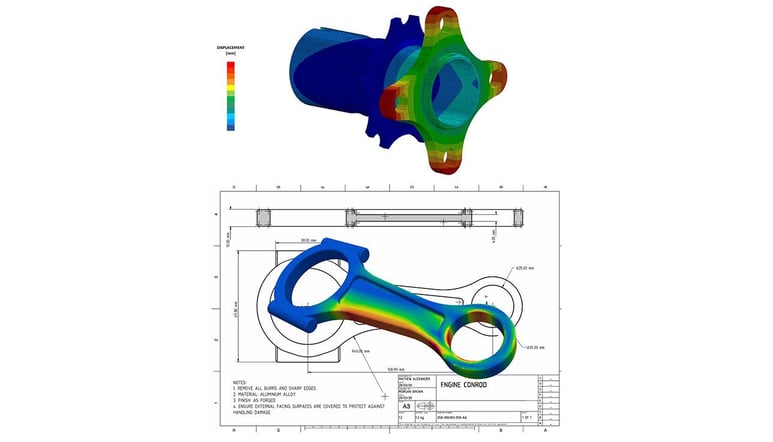 Challenges and opportunities​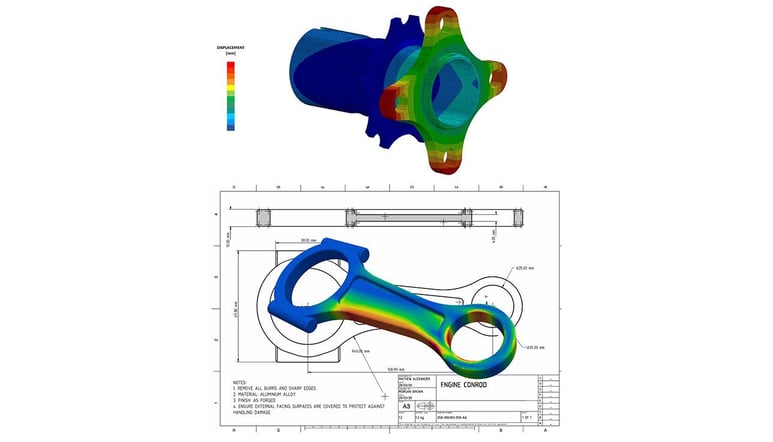 The proliferation of digital technologies will drive innovation in the automotive industry, but OEMs and automakers must also prepare for some upcoming challenges. With the increasing complexity of automotive systems due to digitization, the major challenge would be to ensure design reliability and durability without significantly extending development timelines.
Because existing electrification technologies are still evolving, EV development presents its challenges. Thermal propagation, for example, causes problems in EV batteries. Furthermore, because of the reliance on printed circuit boards (PCBs), engineers with the necessary expertise will be required to study their thermal behaviour and assess their reliability for various load case scenarios cost-effectively.
CAE Simulations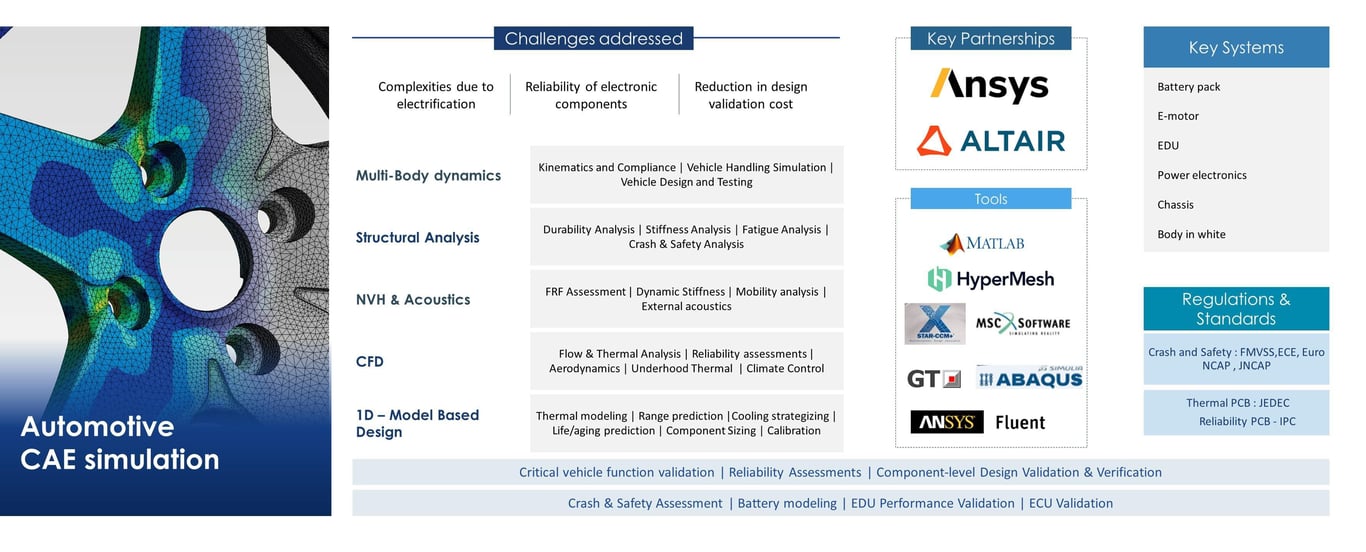 CAE
Battery Module
Structural Validation
Reliability Assessments
ECU Design Validation
DCU Design Validation
E- Motor Design Validation
Electric Drive Unit Design Validation​
Structural Analysis
Design Validation Simulation
Durability Tests
Crash & Safety Testing
EV Safety Assessment
Safety Analysis
1D – Model Based System
Energy Management Assessments
Battery Thermal Management
Battery Life Assessment
Battery Life Prediction
Differentiators
Advance product design validation methods (CAE/CFD/1D modeling);​​​

EV Innovation Center for future readiness with Renesas

25+ years of expertise in electronic systems

Comprehensive design, research, validation, simulation, and prototyping solutions with cross-departmental synergy

State-of-the-art simulation facilities
Benefits
Reduced design lifecycle time by deploying advanced methodologies

Comprehensive design optimization recommendations

Improved accuracy for vehicle part manufacturing

Direct experience working with global OEMs, Tier 1 OEMs, and suppliers
Subscribe
To subscribe to the latest updates & newsletter