Attention
This website is best viewed in portrait mode.
industries

Electro mechanical systems engineering
Electro mechanical systems engineering
Electrification | Scalable | Efficient​
Electro mechanical systems engineering
Electrification | Scalable | Efficient​
Towards the Future of Mobility – The Need to Stay Prepared​

Automotive product engineering is experiencing a significant ecosystem transformation. Advanced connectivity, autonomy, electrification, and ride-sharing constantly challenge how OEMs approach automotive design, engineering, and manufacturing. In addition, more features are introducing more complexity within the automotive electronics framework. Automotive electro-mechanical design, engineering, prototyping, and testing are the notable areas that offer the potential for value creation and innovation in this fast-changing market landscape.
With time, the race to implement more smart and powerful electrical systems within vehicles will compel OEMs to take ownership of the entire vehicle design from the ground up and understand how to optimize electrical components. ​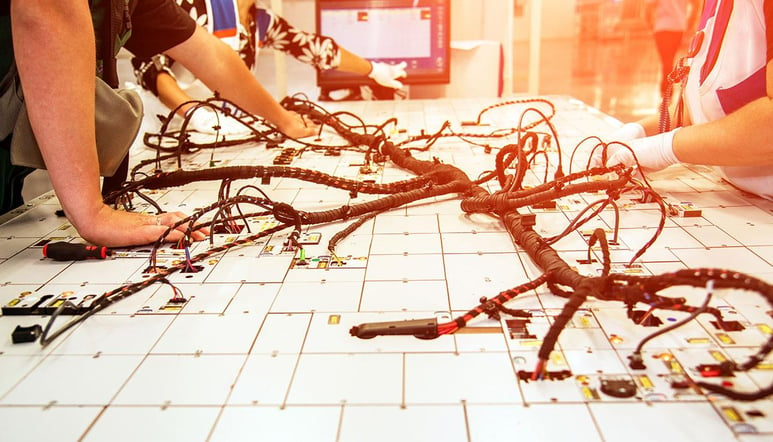 Changing Automotive Landscape Introducing New Challenges in Electro-Mechanical Engineering​ ​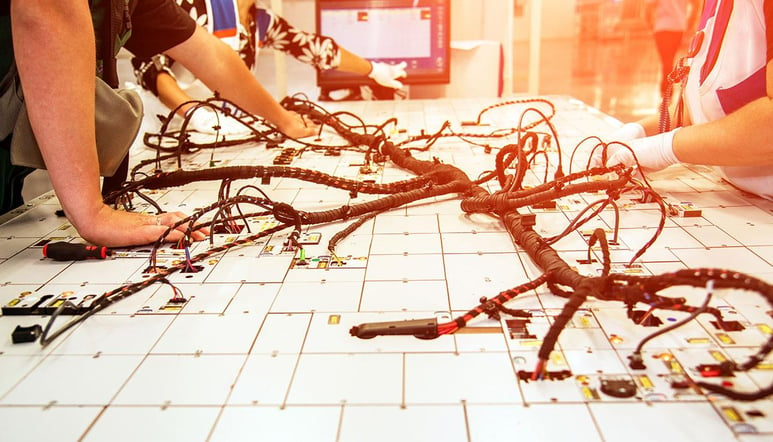 With EVs fast gaining traction in the automotive space, the demand for integrated high voltage electrical distribution systems for alternative drive trains like full electric, hybrid, and fuel-cell driven vehicles is increasing. In such circumstances, OEMs need to ensure that a vehicle's mechanical and structural design is aligned with the evolving electrical architecture requirements to negate issues like wiring bundle diameters and minimum bend radii. Furthermore, with electrical and mechanical engineers working in tandem, E/E system packaging, design change control, and release management will be indispensable in maintaining design integrity and data coherency required for seamless EV mobility.
Alternatively, when the design and implementation of E/E systems for vehicles are taken into consideration, OEMs and suppliers are faced with several challenges, such as
New safety considerations for HV systems guided by regulations
Multiple voltage levels for vehicle powertrain and other on-vehicle devices require the separation of wiring systems through verification and automated testing of electrical system design.
Previously unrelated systems are fast becoming interdependent such as braking power electronics and energy storage in EV braking systems.​
Packaging challenges increase as OEMs try and fit the largest HV battery within the vehicle to cater to increased power requirements. ​
Electrical Systems Engineering Service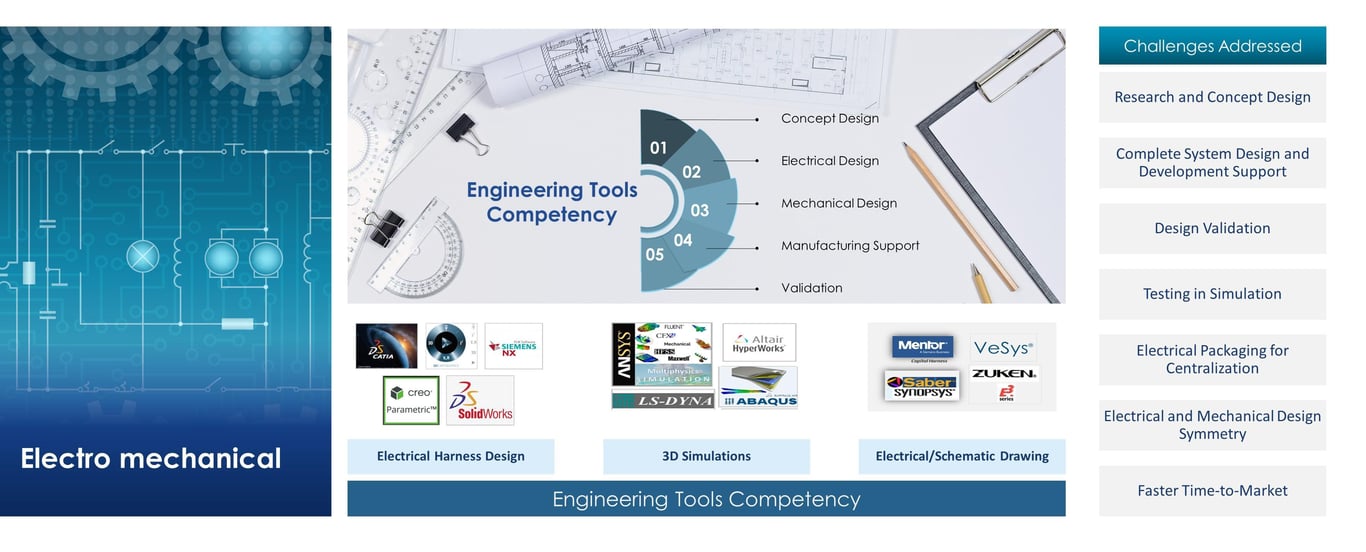 Electrical Design​
Circuit Design
Embedded System Design
Robotics, Automation and Motion Control​
Electrical Networks and Communication​
Battery Systems and Power management​
Electrical Component Selection​
Module Strategy​
Electrical CAE/Simulation​
Electrical Database management
Mechanical Design​
Enclosure Design
Electrical Module Packaging
Wiring Harness Design​
Built to Print Drawing
CAD Database management
VA/VE Cost Analysis
DFMEA/DFM/DFA/DFS
Engineering Release
Design for Change Management
CAE: Structural / Thermal / Fluid Management ​
Manufacturing
Supplier Selection
Supplier RFQ
Supplier Management
Sourcing Management
Supply Chain Management
Program Management
Tooling Management
Quality Management
Production Support​
Differentiators​
One-stop solution for Electric vehicles and EV Ecosystems – Electrical, Software, and Mechanical

Industry experience and exposure to dynamic EV projects

Global presence and delivery, state-of-the-art technology base

EV HILS testing - Reusable test framework
Benefits
Reduced cycle time from prototype to manufacturing

Integrated services approach with niche services

Solution accelerators to drive tangible results

Reduced validation time with improved testing methodologies
Subscribe
To subscribe to the latest updates & newsletter