Attention
This website is best viewed in portrait mode.
Tata Elxsi's 'TETHER' paves the way for Tata Motors Connected Vehicle Platform to scale new heights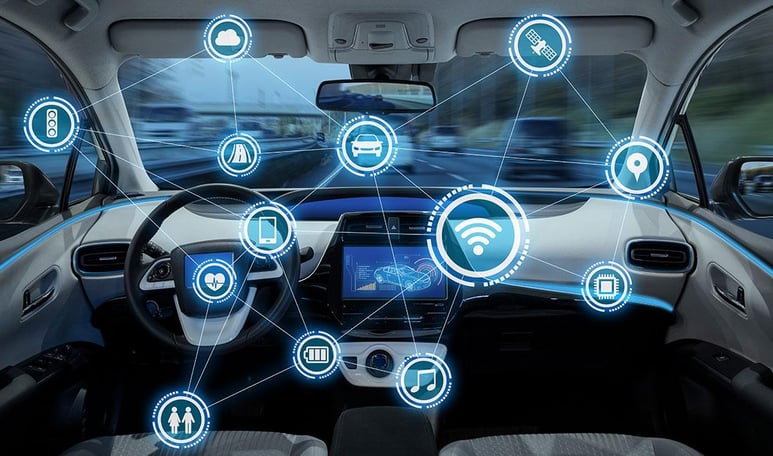 TML crosses a landmark milestone for 500,000 connected vehicles on their unified, connected vehicle platform
Bangalore, January 4, 2023 - Tata Elxsi, a global design and technology services company, extends its heartiest congratulations to Tata Motors Limited on crossing a significant milestone of onboarding 500,000 vehicles onto the Connected Vehicle Platform (CVP) that caters to its entire range of Commercial, Passenger and Electric Vehicles.
In early 2019, Tata Motors collaborated with Tata Elxsi to adopt and adapt the TETHER Connected Vehicle Platform (CVP) towards a common standard technology stack to deliver scalability, differentiated features, high performance and expandable to Industry 4.0 to transform their internal operations.
Tata Motors deployed the TETHER CVP under the brands of Fleet Edge for CV, iRA for PV & Zconnect for EV, which offer features like track and trace, geo-fencing and alerts, driver behaviour monitoring, and fuel efficiency monitoring. In addition, they enable secure and selective access to the platform and relevant data with its wider partner ecosystem, including dealers, and suppliers, to enrich customer experience.
TETHER CVP was built as a modular platform, which can be scaled up to offer a wide range of solutions with third-party applications through APIs. In addition, it is a 5G-ready platform with capabilities to handle hype scalar traffic, massive FOTA, and digital twin capabilities catering to the SDV roadmap of the OEM.
Expressing himself on the milestone, Rajendra Petkar – President & CTO of Tata Motors, said, "In line with Tata Motors stated objective of offering differentiated products based on our CESS philosophy (Connected, Electrified, Safe & Shared), we are delighted to have partnered with Tata Elxsi. This not only allowed us to take the decision of developing a native platform for the Connected Vehicle Program, but it also helped us to jump start and meet the critical product launch timelines.
Tata Elxsi brings strong automotive electronics experience, coupled with an excellent understanding of cloud-based applications, data governance and world class user experience capabilities. The collaboration between the two teams has been outstanding and will continue to ensure a wonderful customer experience."
Commenting on this milestone, Manoj Raghavan, MD & CEO of Tata Elxsi, said, "We congratulate Tata Motors and are proud to be a strategic partner to help them in achieving their vision for the future of mobility that is Connected, Electric, Safe and Shared. The Connected Vehicle Program will unify and synergize data through a common digital services platform, enabling completely new services, innovative business models, and enhanced customer experience".
The platform was recognised as the Next-Gen Product of the Year by NASSCOM Engineering and Innovation Excellence Awards 2021. In addition, it has recently been awarded the prestigious Tech.AD Award USA in 2022. TETHER is also one of the finalists at the TU Auto 2021 awards held in Detroit, USA, and Tata Innovista 2022.
The TETHER CVP roadmap elevates the platform capabilities by extending use cases for 2 and 3-wheelers and adding support for 5G MEC use cases, edge computing for autonomous driving and an AI-driven analytics layer. This will help OEMs convert data and insights into enhanced customer experience, lower costs, and in monetization.
---
About Tata Elxsi
Incorporated in 1989, Tata Elxsi is amongst the world's leading providers of design and technology services across industries, including Automotive, Media, Communications, Healthcare, and Transportation Tata Elxsi works with leading OEMs and suppliers in the automotive and transportation industries for R&D, design, and product engineering services from architecture to launch and beyond. Tata Elxsi brings together domain experience across Autonomous, Electric, Connected vehicle technologies, and Software-defined vehicles (SDV). It is supported by a worldwide network of design studios, development centres, offices, and a global pool of over 10,000 engineers and specialists.
For more information, please visit www.tataelxsi.com
Media Contacts:
Tata Elxsi
Hari Balan
Corporate Communications
Telephone: +91 80 2297 9123
[email protected]