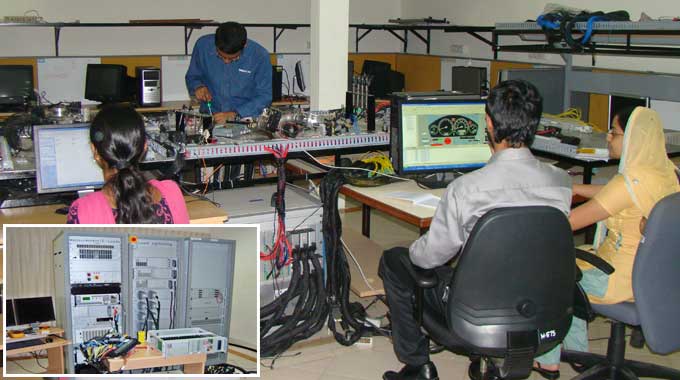 Our service offerings include design, test and framework setup/configuration for HILS/ATE, and solutions such as customized test framework.
Tata Elxsi's system validation and HILS competency teams have extensive experience on different HILS platforms, setting up test infrastructure and test suite development based on product requirements.
We assist in setting up HILS rigs, plant model development & maintenance of HILS rigs, development of test frameworks, test cases, test automation and execution of tests in HIL/Test rig environments.
We provide our customers a one stop solution for availing test design, configuration, execution, and test analysis.
Our service offerings include:
HILS setup & customization
Modeling and simulation of plant/controller models for HILS based systems
Diagnostic & Functional Validation
Failure Insertion Unit design
Calibration
Test Automation & Report Generation
HIL Commissioning
Customized test software
Key highlights include:
150+ experienced HILS and validation engineers
Expertise in dSPACE, NI, ETAS and vector tools
Experience in Taguchi, MCDC, ODC-based test case generation methods
MIL, SIL, HIL and vehicle validation expertise
Strong Matlab/Simulink expertise
Plant and Behavior modeling expertise
World-class lab facilities for HILS and Labcar/Plywood buck