Attention
This website is best viewed in portrait mode.
industries

Visual Extended Reality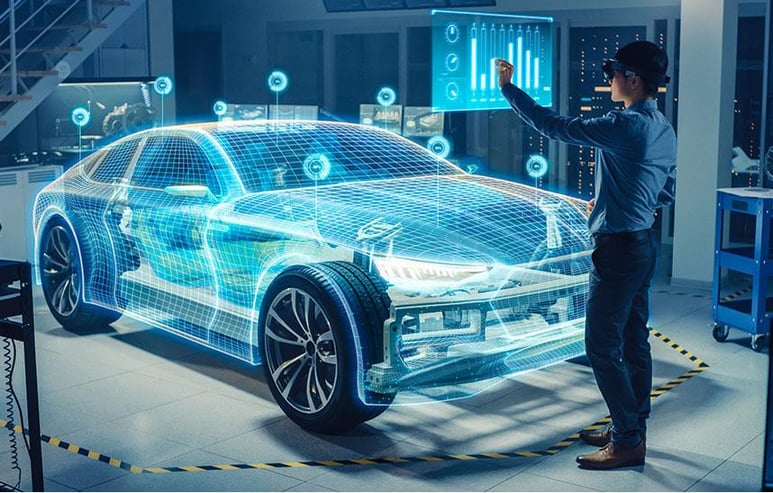 Visual Extended Reality
Virtual is the new Real
Trending

An immersive virtual reality experience plays a crucial role for the automotive brands to strike the right chord with the potential and the existing customer as well. It helps the stakeholders to simplify purchasing decisions and create strong brand loyalty. With the aid of immersive technologies like AR and VR, automotive OEMs are delivering the look and feel of the final product by providing a more realistic comparison than ever before.
The digital twin of the product comprises the entire car, its software, mechanics, electrics, and physical behavior. This allows to simulate and validate each step of the development in order to identify problems and possible failures before producing real parts.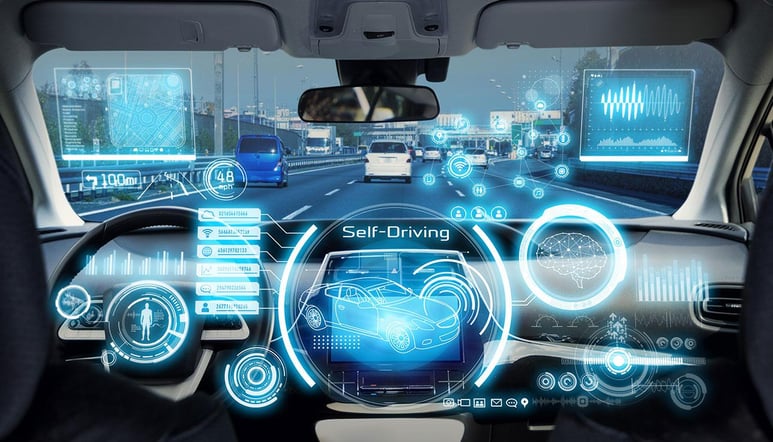 Opportunities & Challenges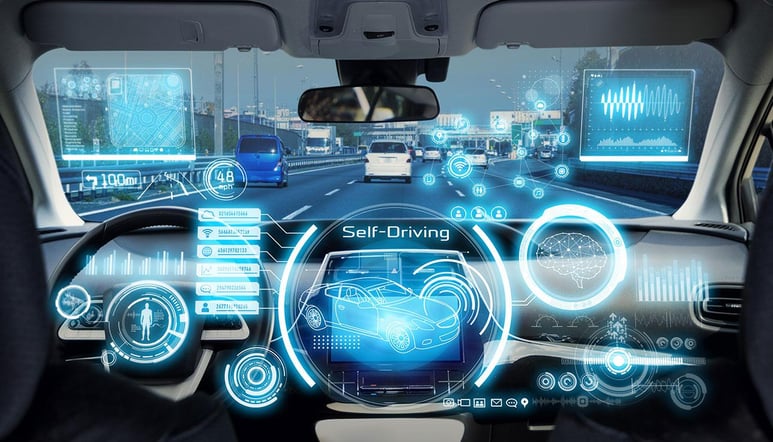 5 Applications of AR & VR in Automotive
Augmented Reality Head-Up Display (HUD)
Immersive Showrooming
Virtual Prototyping
Augmented Training
Support Service Tools
The implementation of immersive technology is still in the primitive phase in the automotive industry but it is the key to the future of mobility where every vehicle on the road would be connected and have autonomous characteristics. In today's scenario also, AR/VR is easing the car buying journey of the customer and boosting the efficiency for the other stakeholders while making the entire experience more personalized.
Service Framework
Differentiators
Technology
Wide spectrum of technology Services under one roof: AI/ML, Data Governance, Robotics, IoT, Cloud technologies, AR/VR & Automation for complete digital experience.
Multi-Disciplinary Team inclusive of digital experts, domain experts, Architects & research engineers
Deep Learning framework to generate platform-agnostic models
Uniqueness
State-of-the-art computing infrastructure and transfer learning capabilities on established AI models such as Inception, VGG, ResNet etc. for rapid prototyping
Edge AI modules on MCU, MPU, GPU & FPGA
Customized AI/Ml solutions for specific problems
Self-learning AI engine for historic corrections/annotations
Data Handling Capabilities
Signal Analytics - Sensor data such as Vibration, Proximity, Accelerometer
Machine Vision - Visual data analytics for Mono Camera, Stereo Camera, IR Camera
Natural Language Processing - ASR, Unstructured Text, Unstructured Language, Voice
Benefits to the Customer
CoE with Unity to drive operational excellence, productivity, and personalized customer experiences in areas such as field-force training, production visualization, in-store marketing, and remote collaboration.
An integrated design, development, and technology-based approach that could involve immersive interventions with user experience at the heart
Strong understanding of tools like Unity, Unreal, Maya, Visual Studio, Vuforia, etc.
Discover More
Unlocking the potential of next-gen immersive experiences
We help automotive brands to tell stories and craft innovative immersive experiences, enabling them to tell their brand stories to customers in new and innovative ways.
Subscribe
To subscribe to the latest updates & newsletter